We're back from an exciting, action-packed three days at Customer Response Summit (CRS) in Austin, TX, where we were Creating Moments That Matter with the Execs In The Know community.
Our Leaders Learning from Leaders mantra came to life as we tackled topics that provided ideas for navigating CX transformation success, thinking and planning differently in today's business environment, adoption of innovation across the organization, and so much more.
Attendees had the opportunity to discover the latest industry trends, learn from leading brands, make purposeful connections, and gain valuable insights, tools, and techniques for CX across a wide-ranging set of tracks and topics.
And, like always, there was plenty of time to connect with colleagues and make new friends in CX.
Here are some of the highlights from last week's Summit in Austin.
The Imminent Chatbot Transformation: A New Era to Succeed a Disappointing History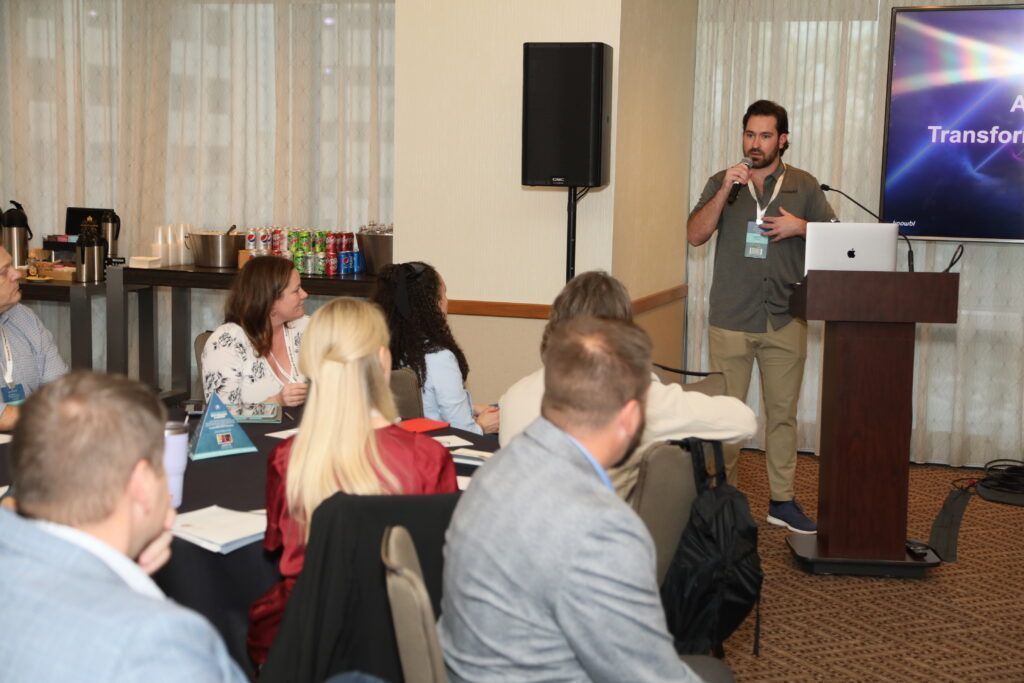 Why do most chatbots disappoint? During our first-ever Tech Forum, Matt Taylor, Co-Founder & Head of Product at Knowbl, and Jay Wolcott, CEO at Knowbl, break down why limitations of previous technology yielded expensive and underwhelming conversational self-service and how the new generation of technology can bring 10x the conversational self-service capabilities with 10% of the expense in just 10% of the time.
Pre-Conference Workshops
Real-World Lessons on Leveling Up Your Customer Experience with Generative AI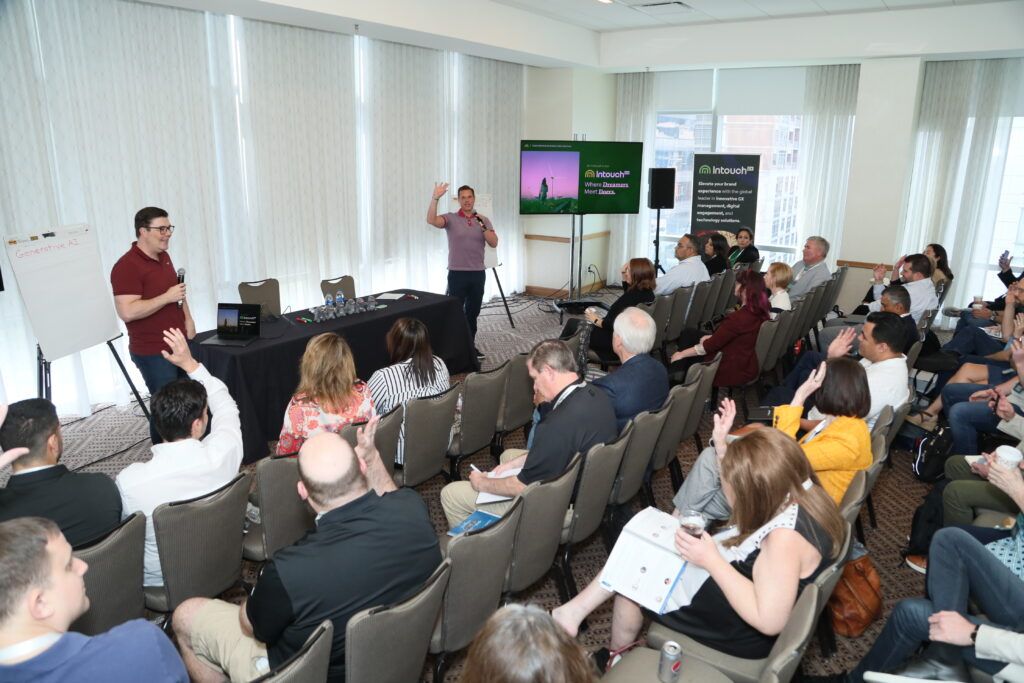 Chris Wallace, Senior Vice President of Global Growth at IntouchCX, and Jeff Fettes, Founder, and CEO at Laivly, explored real-world examples of leading brands they partner with that have successfully integrated Generative AI into their contact center programs.
How to Create Legendary Social Media Customer Experiences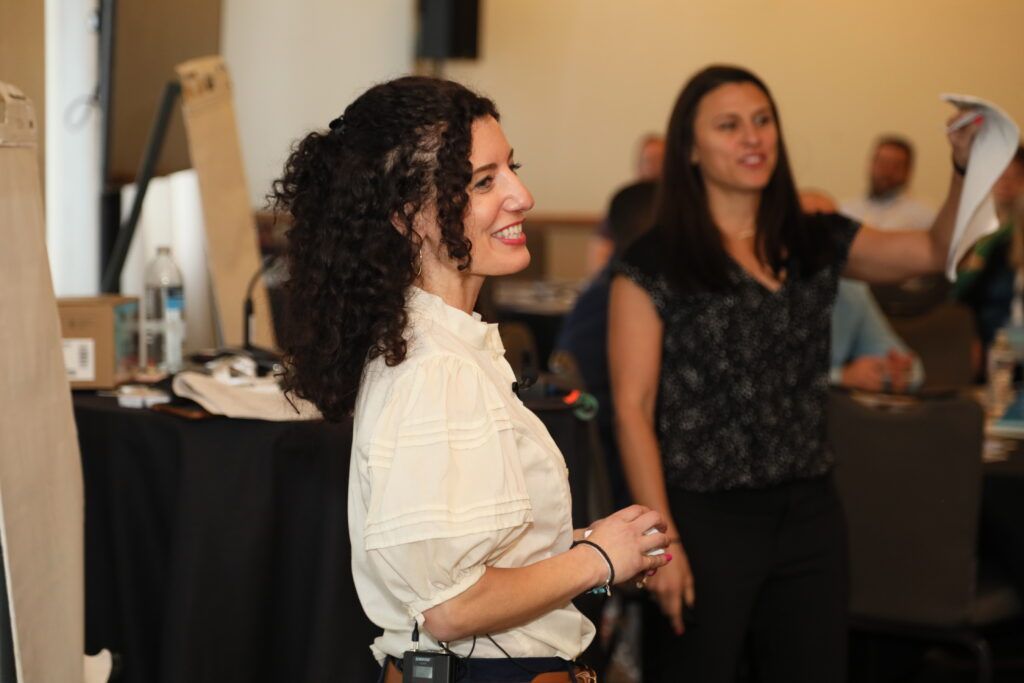 While social media management tools have advanced to keep pace with rising expectations, many organizations have not. Lauren Kindzierski, Consultant and CX Advisory Leader at VXI, and Lucia Albero, Senior Community Manager at LG, connected with a packed room of CX leaders to workshop how to achieve legendary social care in 2023. A big topic of discussion? How to amplify your brand by being human.
Passion on Purpose: Why Great Leadership Is Driven by Passion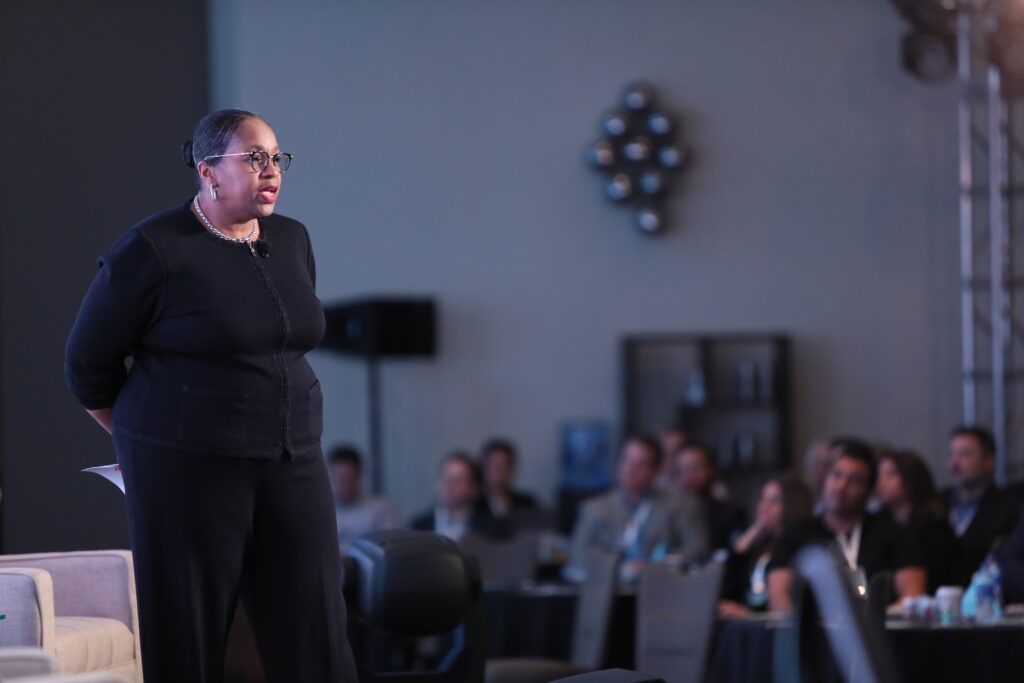 Jasmine Green, Vice President Enterprise Customer Solutions and Enablement at Nationwide, kicked off the Summit with an inspiring keynote on why passion doesn't end with your customers. She wrapped up by asking the audience, "How will you make a difference in the time that you have with what you have?"
Delighting Across the Digital Experience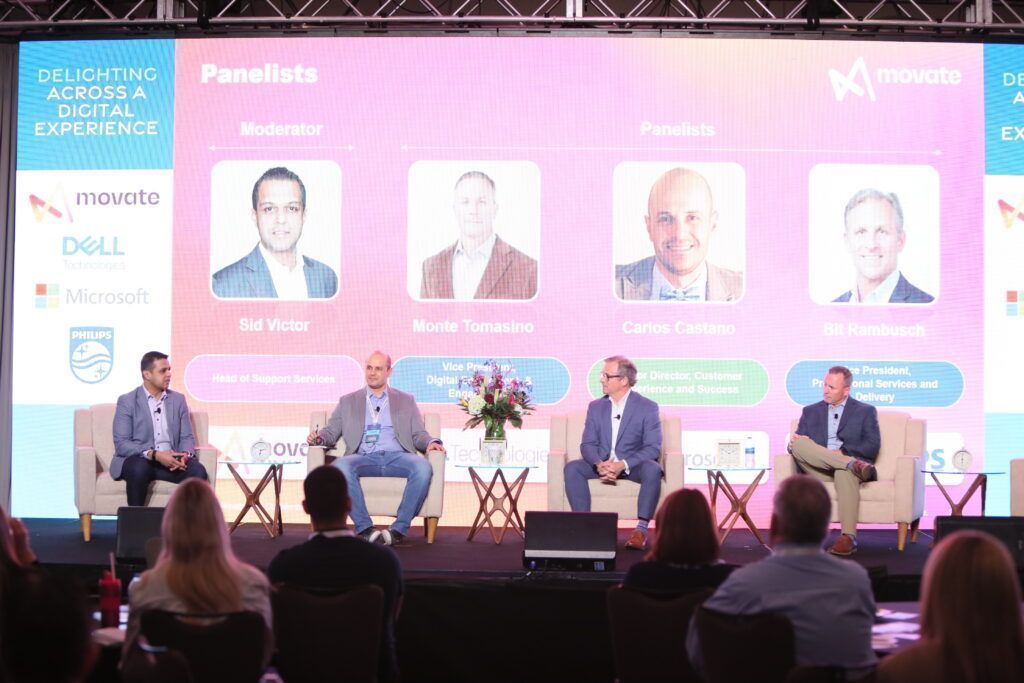 How do you deliver personalization across multiple, sometimes intersecting, customer personas? Panel moderator Sid Victor, Head of Support Services at Movate, sat down with Bit Rambusch, Vice President, Professional Services and Delivery at Phillips; Monte Tomasino, Vice President, Digital Enablement & Engagement at Dell Technologies, and Carlos Castano, Senior Director, Customer Experience and Success at Microsoft to discuss bringing employees along on the transformation journey, personalization strategies, and driving collaboration to converse on a common architecture.
Customer Shop Talks
Customer Shop Talk sessions are small, industry-expert-led discussions on a laser-focused topic.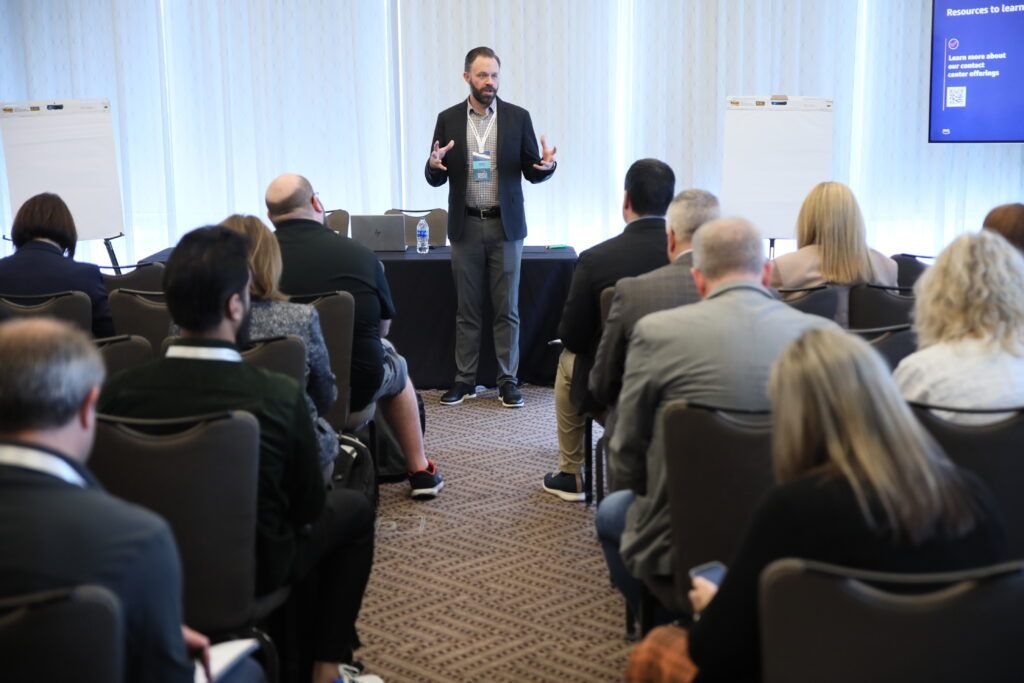 In Austin, Greg Petersen, Global Connect Sales Specialist at AWS; Dima Cichi, Senior Principal Customer Success Manager at Nuance; Andrea Salerno, Director of Content and Research at Kustomer; and Karen Inbar, Product Marketing Director at NICE, addressed a variety of CX hot topics, including AI-ML-powered customer experience improvements, CX best practices, the modern age of social messaging, and the intelligent tools that should be in your tech stack.
Creating a Culture Ready for Innovation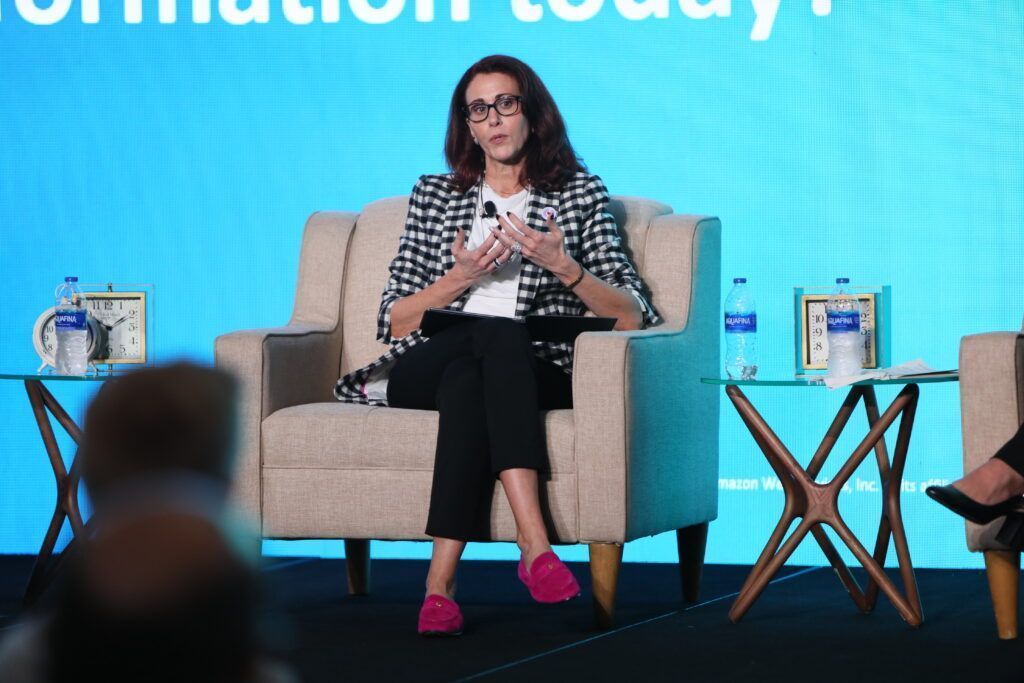 Panel moderator Connie Workman, Head of CXE Sales, AMER at AWS, spoke with Melissa Archambault, Executive Director, Customer Experience Advocacy & Strategy at CVS Health; Kimberly Masters, Senior Director, Contact Center at Sam's Club; and Lori Stewart, Director of International Reservations at American Airlines, about the biggest challenges their teams face with CX transformation today. This powerhouse panel dug its heels into that question — among many others.
"You have to find a way to make experiences across disparate brands consistent, which isn't easy," said Archambault.
Roku Demonstrates How to Minimize Friction and Maximize Happiness Efficiency Through Knowledge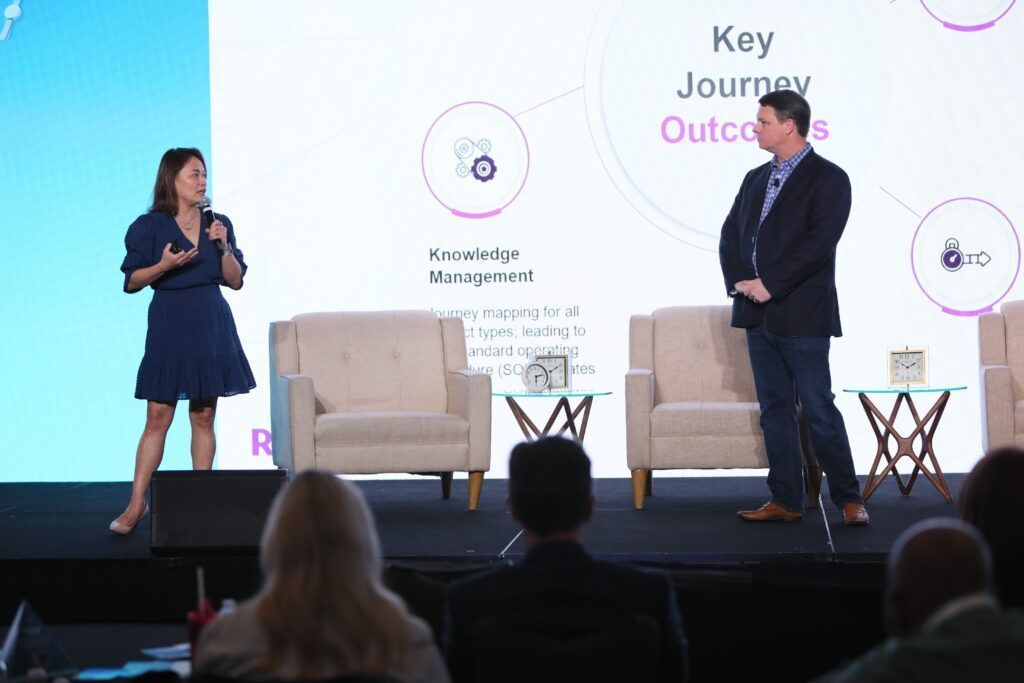 Cheryll Aganda, Vice President for Customer Experience Advisory for VXI, and Mark McKercher, Director of Customer Care, Commerce at Roku, took center stage to speak about navigating the process and what worked (and what didn't) when it came to improving Roku's customer experience with knowledgeable, efficient service interactions at scale.
Leveraging Customer Data and Insights to Design, Build, and Run a Winning CX Program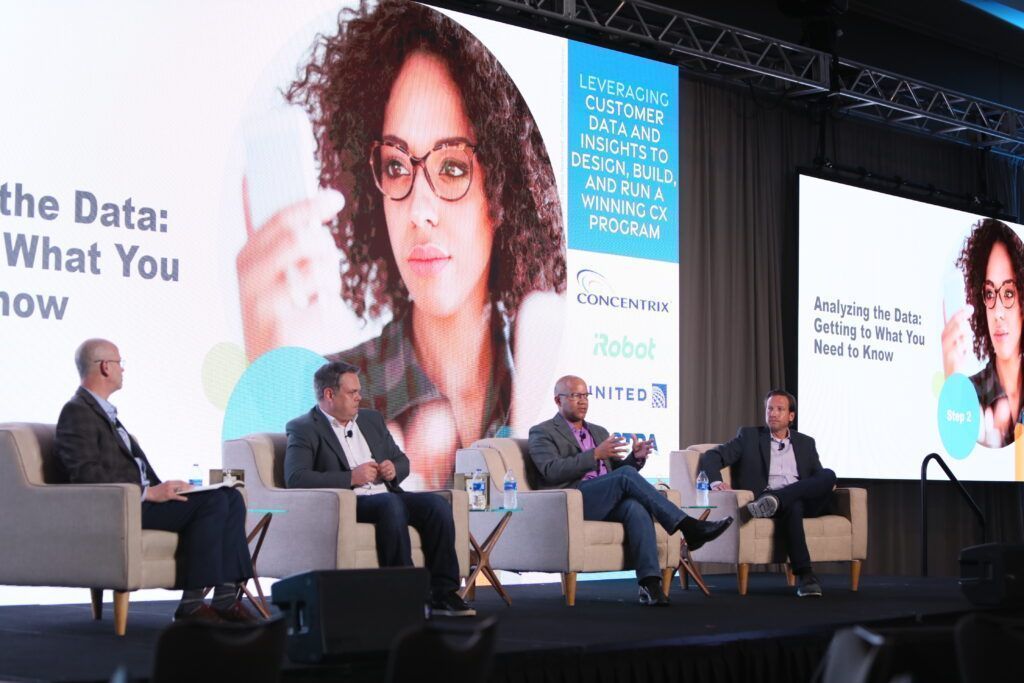 Many organizations have a lot of data but are constrained by limited access to it and the inability to turn it into intelligence with speed and at scale. Panel moderator Reagan Miller, Global Vice President of Analytics and Voice of the Customer at Concentrix, sat down with Douglas McCann Director – Contact Center Partner Strategy at United Airlines; Jeff Ellis, Senior Director of Customer Experience Services at Vistra; and Peter Gregg, Director, Customer Care Operations at iRobot to talk about getting organized, analyzing the data, and the reasons why what you measure matters.
Leading from Any Seat: How a Culture of Empowerment and Engagement Paves the Way for Operational Excellence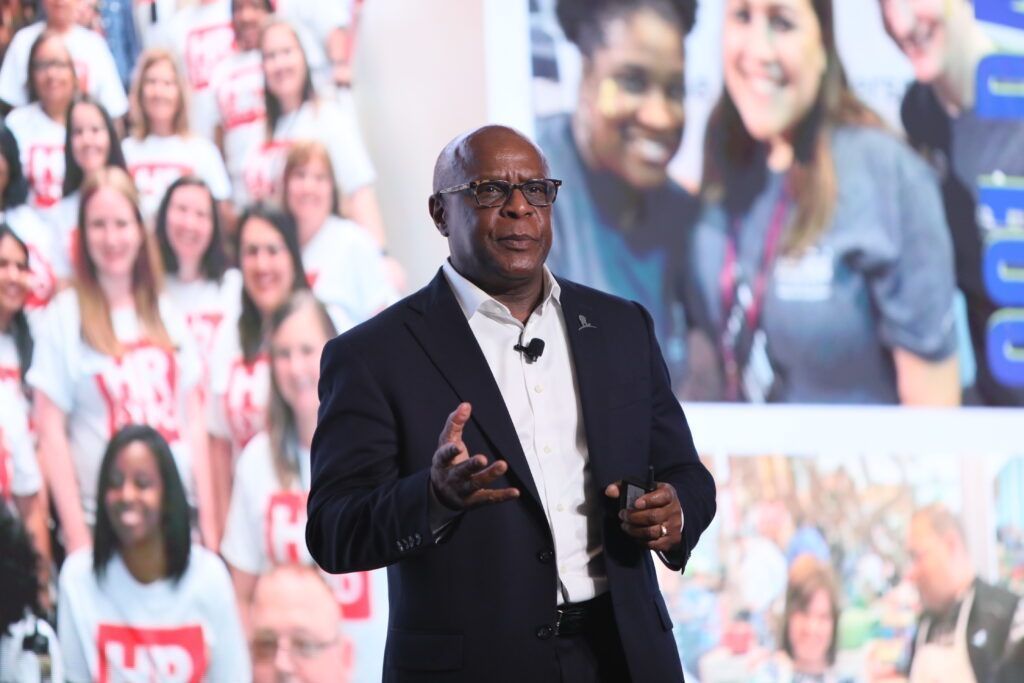 Having a competitive edge begins with your people. Because happier teams equal happier customers. Keynote Wilfred Busby, Senior Vice President, Employee Experience at St. Jude Children's Research Hospital, shared how his organization took HR and transformed it into employee experience (EX). "People need to feel valued, appreciated, and respected for them to be motivated," he explained.
The Power of Putting People First: Take Care of Your People, and They'll Take Care of Business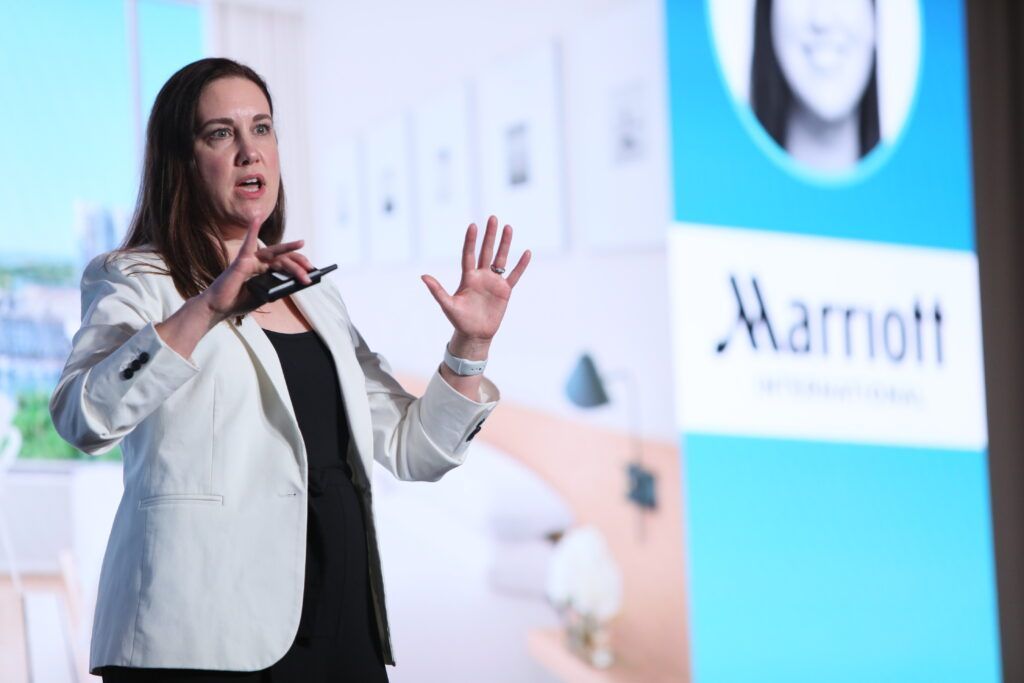 Shannon Patterson, SVP of Customer Engagement Centers at Marriott International, the world's largest hospitality company, dove into what it means to engage associates and how that translates to seamless guest experiences, happier customers, and brand loyalty. "Success comes down to the people who wear the badges," she said.
Moments of Brilliance
Moments of Brilliance are mini case-study sessions.

How Zenni Embraced a Customer-Centric Strategy to Build Loyalty and Deliver an Exceptional Service Experience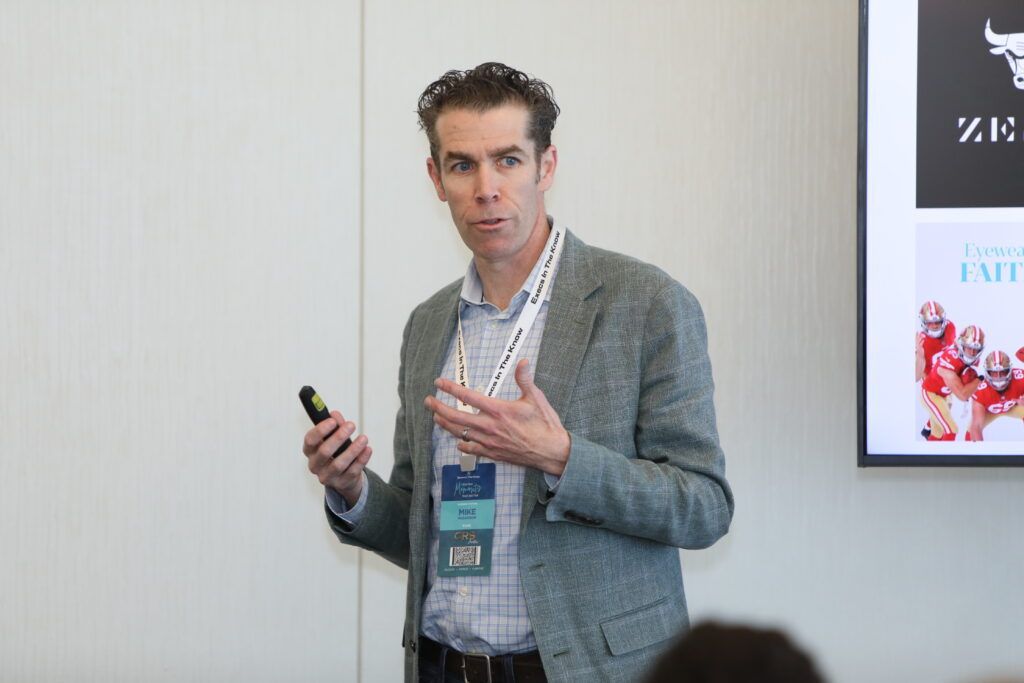 Mike McCarron, Chief Customer Officer at Gladly, and Brian Kershon, Director, Global Customer Service at Zenni, shared how they have embraced a corporate-wide customer-centered service strategy, and the successes they have seen.
Building a Resilient Contact Center with AI-Driven Performance Intelligence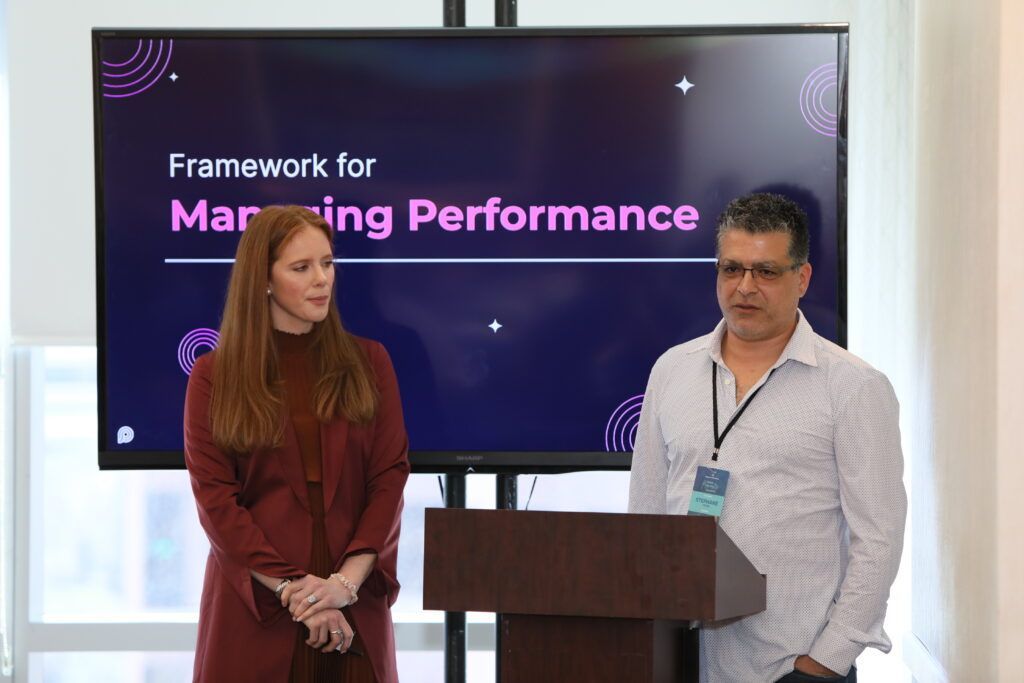 Lauren England, Director of Customer Success at Pathlight and Stephane Grossi, Senior Manager – Strategy & Analytics – Member Services at Ancestry.com discussed staying ahead of agent performance, optimizing operational efficiency, and driving business outcomes with AI-driven insights.
The 7 X 24 X 365 Relay Team: Getting the Best Out of Your Digital and Live Agents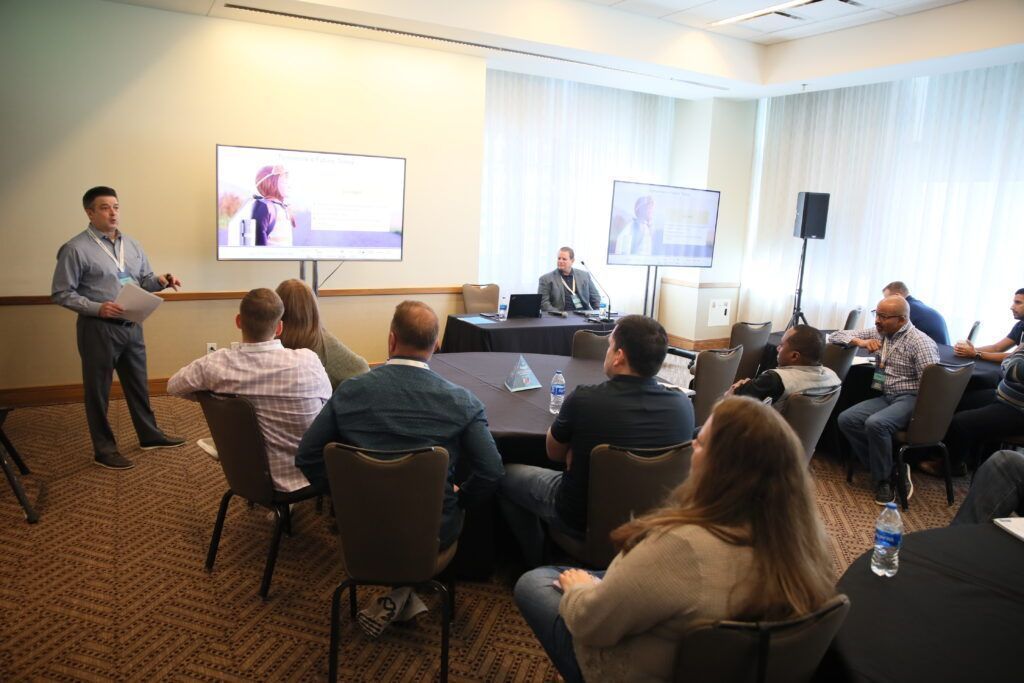 What makes up today's best-in-class customer experiences and how can brands get the best out of their hybrid teams? Dennis Hernandez, Vice President at Inspiro, and Cosimo Trapani, Senior Director at 1-800-Flowers.com, share why live agents are still critical to success, putting agents in positions where they'll thrive, and the need to leverage trends to be ready with solutions to solve customer needs.
Improving CX in the Face of Reduced Resources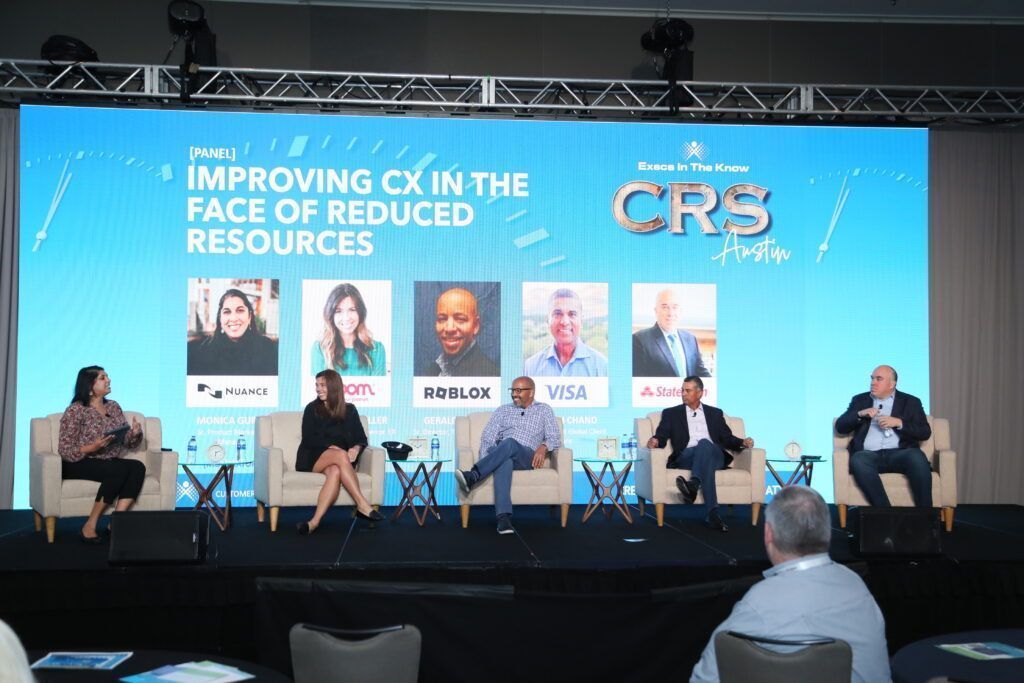 Is your organization, like many others, already on a recession footing? Panel Moderator Monica Gupta, Senior Product Marketing Manager at Nuance, shares the stage with April Obersteller, Director of Global Experience: EX + CX at woom; Gerald Hastie, Senior Director, Trust & Safety at Roblox; Dinesh Chand, Vice President Global Client Care at Visa; and Ian Schmehl, Operations Vice President Enterprise Operations at State Farm to discuss how to start breaking down silos, the voice of the customer, and redefining the use of personalization.
The Power of Customer Obsession – It's Beyond Being Customer Centric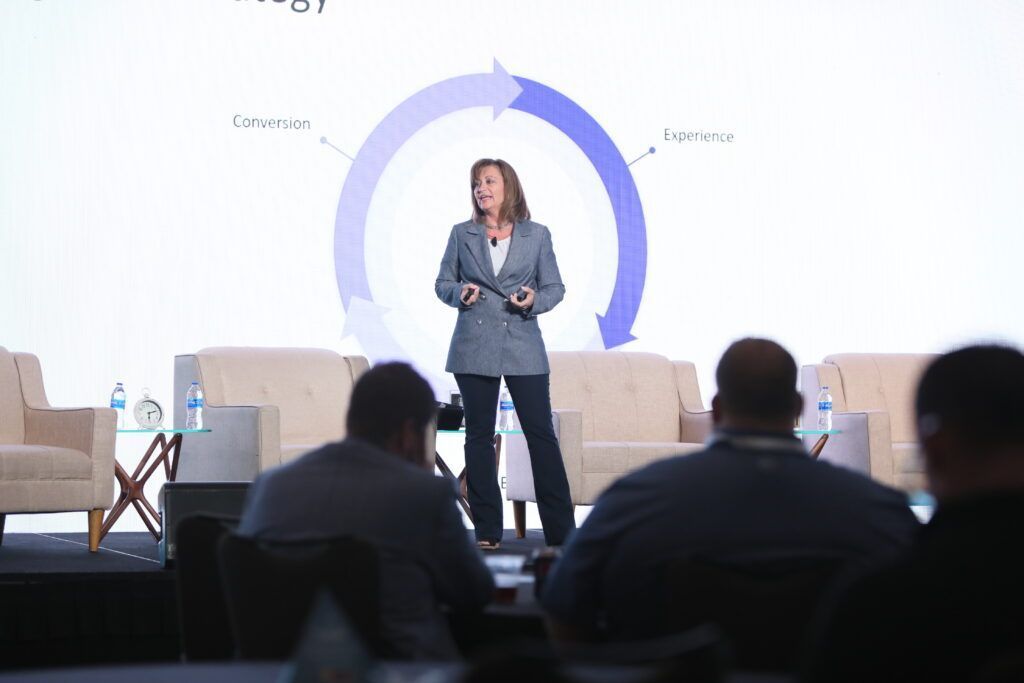 Julie Weingardt, Chief Operations Officer at Turo, the world's largest car sharing marketplace, as she puts customer obsession under the microscope and explains why building a customer-obsessed culture only happens when the customer is a key consideration in every aspect of the business. "Feedback is a driving element of our customer experience," explained Weingardt.
Thank You to Our Community of CX Leaders
We are proud to have had the opportunity of gathering such an incredible group of CX leaders for three days of focusing on the PASSION for Customers, the POWER of Technology, and PURPOSE-Driven Leadership.
Stay tuned for more coverage on all things CRS Austin!
---
Next stop for Customer Response Summit (CRS) – Nashville, Tennessee. Registration is now open!
Located downtown, a short walk from Nashville's nightlife, The Grand Hyatt Nashville will host our event with its classic Southern hospitality. This artistic community where everyone has a voice will be the perfect setting for our sharing community of customer experience (CX) leaders.
Once again, our CX leadership community will be put in the spotlight, bringing extraordinary ideas and insights to the stage. There will be no shortage of meaningful leadership networking opportunities, relevant CX topics, or fun and upscale shared moments.
We hope to see you September 20-23, 2023, at CRS Nashville!