Airbnb
An interview with Jerry Hong and Andy Yasutake at Airbnb.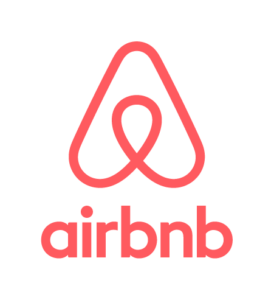 EITK: Please share a little bit about your background, how you came to be at Airbnb, and describe the day-to-day focus of your current role.
Jerry Hong: It all started with a tennis match. A longtime friend of mine and I were battling it out, and during one of the changeovers, we started chatting about life — work, travel, future plans, etc. He told me about his amazing experience in his five-plus years at Airbnb.
Naturally, the topic came up on whether I would be interested in exploring new opportunities. At that time, I was still enjoying my role at Electronic Arts as the Director of Product Management, leading the Data & Artificial Intelligence (AI) organization. Little did I know that one seemingly normal tennis session would turn out to be a life-changing game, set, match. One conversation led to another and now, coming up on my one-year anniversary with the company, I couldn't be happier to have gotten the opportunity to join the Airbnb family. In my current role at Airbnb, I'm the Product Leader for the Intelligent Support Platform Products team, which builds the core foundation to power and democratize intelligent automation and data within Airbnb, unlocking our ability to provide a world-class customer experience at scale to our Community of guests and Hosts. The team has delivered amazing intelligent automation advancements in 2021, and I'm incredibly excited to continue this journey with the rest of the team for many years to come.
The Airbnb Brand Spotlight is featured in the April 2022 Issue of the CX INSIGHT magazine.