Fulton County Government
An interview with Brigitte Bailey, Director of Customer Experience and Solutions at Fulton County Government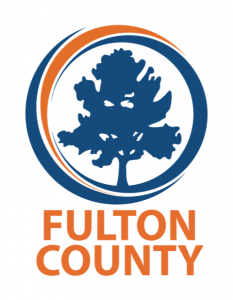 EITK: Can you tell us a little about Fulton County Government, and what your role is at the organization?
Brigitte: Sure. Fulton County Government is located in North-Central Georgia and is home to 15 cities, including Georgia's capital city, Atlanta. Over one million residents call Fulton County home, and these residents are served by over 5,000 county employees spread over more than 40 departments, including things like emergency services, state and
local courts, community development, and libraries.
My role is with the Customer Service Division where I serve as Fulton County Government's thought leader and change agent, responsible for driving customer value and county-wide service delivery and operations. I oversee county-wide customer service initiatives, departmental customer service performance metrics and surveys, and management of the County's employee recognition program — in addition to managing special projects under the direction of the County Manager and Chief Operating Officer. The work of myself and my team stretches across all areas of government. Believe it or not, residents and employees alike are served by myself and a team of four dedicated agents, handling about 13,000-14,000 interactions per quarter. In fact, as a whole, Fulton County Government is committed to customer service excellence. My team and I stand at the forefront of this mission, working everyday to deliver efficient, high-impact service to every resident and visitor of Fulton County, as well as each and every one of our Fulton County employees. READ FULL SPOTLIGHT