The Home Depot
An interview with Michael Jones, Senior Director of Customer Care at The Home Depot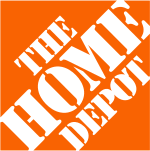 EITK: Tell us a bit about your background, how you came to be at The Home Depot, and a little bit about your current role.
Michael: After graduating from The University of Georgia in 1995, I joined The Home Depot as a sales associate in California and will be celebrating my 25th anniversary with the Company later this year. Since that time, I've lived in six different states and held many roles, including Store Manager, Director of Sales & Services, District Manager, Director of Tool
Rental Operations and my current position as the Senior Director of Customer Care, which I've held since 2016.
In this role, I oversee business intelligence and continual process improvement for the Customer Care organization, which works to create an effortless customer experience for those who contact us via phone call, email and social media. Our focus is on resolving customer issues by working with internal and external business partners, including our stores and vendors. READ THE FULL INTERVIEW