No matter what industry you're in, as a CX leader it's important to stay on top of current outsourcing trends and strategies as you navigate the ecosystem.
As we head into 2023, the business process outsourcing (BPO) sector continues to evolve and grow as a service channel, with many new brands now fully embracing outsourcing partners—both onshore, nearshore, and offshore. According to Forbes, global spending on outsourcing is predicted to reach $731 billion in 2023. This figure shows just how much potential there is for brands that choose to outsource various aspects of their operations.
In this article, we'll discuss the trends and strategies that we're currently seeing in the industry that could shape the outsourcing sector in the year ahead. Many of these trends and insights reflect the changes the pandemic brought to the outsourcing market over the last couple of years.
Let's get started.
Making Your Customer the Priority, Then Working Backward
Many customer experience (CX) leaders are focusing on thinking about how they can meet the customer where they want to be met. However, they are doing it in a way that is good for both the customer and the business, with customer obsession and loyalty at the top of their mind.
What does the customer journey look like for you? What is the desired future state and how are you going to get there? Which technologies and tools will help your teams get more efficient and provide that ease of use for the customer without spending more?
Now more than ever, organizations are faced with cost concerns. Exceptional customer service is an investment, and brands that care truly respect it. When your BPO can deliver an exceptional customer experience, it's a dollar well invested. The goal isn't to just hit a number on a scorecard. The goal is to have a better overall customer experience.
Collaboration and Partnership
When it comes to selecting a forward-thinking outsourcing partner, it's tempting to focus on quick wins and sharp pains rather than long-term goals. Anyone who is getting started with an outsourcer knows it's now table stakes.
We've been hearing from plenty of CX leaders that they see their BPOs as partners who are adding value to their business through collaboration, alignment, and working together on continuous improvement to rebuild the journey for the customer. It's not only manpower or costs — it's also about gaining access to new skills.
The questions they are asking their partners are: What level of partnership are you bringing? What additional capabilities and insights are you coming to the table with? For many brands, their BPOs are the frontline. They're the ones talking directly with the customers, so it is paramount to be closely aligned and engaged.
Part of that engaged partnership is bringing more than capacity, global footprint, labor arbitrage, and pricing. They also want to see their BPO relationships creating value, which only comes when both parties are aligned on the strategies, goals, and committed to outcomes. Transparency in the partnership is also invaluable. You don't have to give away your "secrets," but you can work together for the good of the brand and the customer.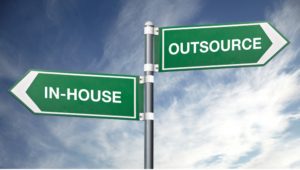 Many CX leaders are shifting from seeing their BPOs as simply providers and producers who answer phones to being strategic partners. A few CX leaders we've spoken with believe having multiple outsourcing partners has contributed to their success and have seen considerable benefits to adding a champion-challenger model into the mix to allow for multiple sites, geographies, and providers. Champion-challenger outsourcing has the possibility to generate dramatic improvements in customer satisfaction, as well as significant reductions in operating costs.
Of course, companies need to think through the outcomes they're seeking before putting any new models in place. Are you seeking a better-equipped, well-trained agent with unique capabilities or reduce costs by reducing handle time and increasing first-call resolution? What is the goal? Additionally, another aspect of that engaged partnership is being supportive with the proper tools and training to elevate the relationship and what they can bring to the table.
All these things considered, an aligned and engaged partnership is underscored by access to proper tools and training to elevate the relationship. It's about journey mapping and equipping workforces with the skill sets to think about how they can constantly have a culture of innovation and solid collaboration for an engaged partnership.
Technology and Infrastructure
As leaders, we are constantly looking at how to achieve more, for less, and automation is opening the door to more key opportunities.
It starts with answering a few basic but complex questions. What is the business problem you're looking to solve? What's the technology you're looking to implement? Which solutions are you seeing delivering the most cost savings? What tech delivers the most employee and customer impact? How can you use technology to re-orchestrate or re-engineer your operating environment?
While outsourcing partners have improved the offerings that they have, there is still a big opportunity for outsourcing partners to help their clients understand how a particular technology can be integrated into the client's tech stack or how it benefits the customer and maximizes an agent's potential.
Many brands are working with less while trying to figure out how to root out processes that are getting in the way and identifying blockers in their tools. Moreover, they're looking to identify core issues in things like recruiting, training, and profiles to make sure they have the right people handling the right types of contacts to support their customers.
An Easy, Efficient, and Agile Tech Stack
Technology and artificial intelligence (AI) enabled innovation can play a huge role in outsourcing. CX leaders are looking at redesigning their technology ecosystem to unleash some financial dollars that can be reinvested back into their businesses.
They've also brought up the fact that we shouldn't underestimate the role that friction and onerous processes play in actual agent experiences.
The goal? To create a tech stack that makes it easy, efficient, and agile to look at improvements across processes. As the work of the frontline agent becomes increasingly more complex, investments in technology continue to be a top priority within organizations.
In a recent study, Deloitte found that around 90% of companies see cloud computing as a vital aspect of outsourcing.
Attended AI for agents frees up their capacity to work on empathy with the customer. Technology has the power to match customers to the right agent that can empathize with a customer's particular situation.
Using bots for recruiting and self-paced training makes life easier and more streamlined for agents. Having a better-trained, empowered, and happy agent on the other end of the line makes for a happy customer.
There's a tech solution for everything. Work with your partners to properly journey map business problems and reverse engineer them to understand what you're trying to solve. Then, look at how you can test and learn to build up proof points.
Technology can unleash money, which can then be reinvested into your company, customers, your employees, and your operating environment.

Geography: Outsourcing Location, Location, Location
Location is extremely important. The pandemic really changed a lot of thinking in terms of geo strategies, including where to operate and how to operate. Right now, many brands are going the non-traditional route and looking at their overall operating environment.
Traditional thinking was about the lowest cost market and running with the highest utilization and occupancy. Today, brands are seeking out new BPO outsourcing markets as they diversify and expand into regions that offer highly skilled talent in unsaturated markets.
Some businesses have felt that they've been overly dependent on certain traditional outsourcing destinations, such as the Philippines and India, which some believe have become over-concentrated. What we've seen over the years and more recently is new emerging markets popping up, including further expansion into South America, Colombia, the Caribbean, and sub-Saharan Africa.
Nearshore and offshore growth will continue due to rising costs in the U.S. and brands looking for access to talent, diversity, and cost reduction.
Companies interested in seamlessly matching customer demand with talented BPO resources will bring on a diverse combination of geographic locations.
In 2023, brands will continue searching for emerging markets.
Retention: Improving the Agent Experience in the Virtual Workplace 
During 2020, there were plenty of brands that rushed to get into the virtual workplace, and what we've been hearing from CX leaders is that they haven't made much progress in two and a half years when it comes to investing more in employee engagement and delivering a great agent experience.
That's why in 2023 companies could be putting a very direct focus on improving the agent experience in the virtual workplace.
How does this feed into the retention element? If you work with a BPO, what role do you play in the retention of their associates by ensuring you are giving them all the tools and technology they need to feel successful and connected? Is it time to reimagine how you engage with your partners and your workforce management process?
In the grand scheme of things, businesses are beginning to re-examine processes that create churn for both associates and customers as well as change how they are doing their hiring. Even prior to the pandemic and workers going remote, brands were heavily investing in digital, building automated processes, and recruiting via social and video.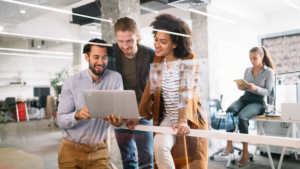 However, businesses can't expect people to do four or five weeks of classroom-led training via Zoom and be able to retain all that knowledge, go live in production, and do a fantastic job. There are so many things brands are doing differently when somebody's working from home than when they are on the call center floor.
Across industries, brands have reported that virtual work from home has not improved agent retention. In some locations, it has contributed to making attrition worse.
The media, the processes, the content, and the coaching are being completely re-engineered. A lot of it has to do with putting more autonomy and trust into the hands of the agent to change the dynamic of how teams work.
What we're seeing across the board, no matter what country agents are working in, is that the workforce is finding their voice for insisting on a higher quality of life. That could mean more money, benefits, recognition, or something as simple as two days off in a row.
Well-being is the biggest fundamental piece brands must look at after mental health. Since the pandemic, there's been a 150% increase in attrition and mental health-related issues. Psychological safety should be looked at as a measure of employee satisfaction as much as it is for engagement.
Meet your people where they are and provide what they need to be successful. Then, they can be better prepared to deliver exceptional experiences on the other side on behalf of the brand.
A Looming Recession
CX leaders are taking new precautions during this time to ensure that their companies can survive, and thrive, despite the onset of recessionary conditions.
While many companies are seeing slowing demand, which has led to downsizing and layoffs, others are experiencing increased volume and the need to bring on more frontline agents. For them, an outsourcing strategy has put them in a better position to handle the demands placed on their business by a recession.
To keep flexibility and agility while growing their team and optimizing costs, many companies are turning to outsourcing. A large majority of functions in a company can be outsourced, from sales, platform management, customer support, software development, or compliance services — from the simplest tasks to the most complex ones.
Outsourcing can give companies the leverage to reduce costs and improve efficiencies.
Brands could be more sophisticated in how they're spending money to ensure that they're still maintaining the customer experience.
Leaders may want to start thinking about how they can leverage their partners to do more, be more efficient, and use their technology to help reduce contacts so that they actually need fewer agents to handle issues that are coming in.
Outsourcing: In Summary
When starting or scaling a company, it's easy to get pulled away from your core competencies and service offerings that make you unique or disruptive. By outsourcing, there are opportunities to deliver a quality experience to customers without needing to divert internal resources.
In 2023 and beyond, CX leaders are focused on adding value to their business by partnering with and collaborating more closely with their BPOs, leveraging technology and AI-enabled innovation, seeking out new unsaturated markets as they diversify and expand into new regions with highly skilled talent, improving the agent experience in the virtual workplace, and learning how to achieve more for less.
By staying updated with these latest outsourcing trends and developments, you can get deeper insights into managing your resources and staying in the game in the year ahead.
---
The CX Outsourcing Insights: An Exploration of Current Conditions and Future Changes report provides a snapshot of the industry from the perspective of program leaders. Explore current practitioner thinking on Outsourcer program structure, performance challenges and opportunities, and future changes.
This study was commissioned to better understand the existing Outsourcer landscape and share key insights about its future.
Our hope is that program leaders and outsourcer partners alike will use this report to deepen their knowledge. More importantly, we believe the community will benefit from our recommendations on how to respond to these challenges. With this knowledge, and by working together, we can deliver better customer experiences — our common goal.