Our recent Customer Response Summit (CRS) — Spring 2021 event (April 26–28, 2021) played host to a variety of sessions including keynotes, case studies, and breakout groups, as well as four very powerful and timely panels, each one hosted by COPC Inc., Stella Connect by Medallia, TELUS International, and Concentrix.
CRS — Spring 2021's general sessions can be viewed in their entirety on-demand with one quick, simple registration that's totally free for corporate viewers.
In this blog post, we touch on the key insights from each of these four panels. Although readers should take the time to view each of these panels (they are well worth the time), here are a few highlights that capture the essence of each panel.
The Importance of Research to the Modern CX Executive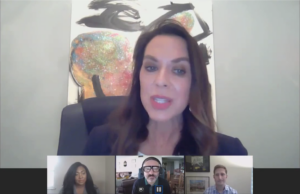 Host/Sponsor:
Fancy Mills, COPC Inc.
Panelists:
Daniel Mendez Costabel, Microsoft
Brandon Linton, Marriott
China Scroggins, Forever 21
No doubt, industry research can be a key piece of the puzzle when building the case for a new initiative, a critical process change, or the development of a strategic roadmap. But what type of research should customer experience (CX) leaders be looking for, and how should they incorporate this research into their improvement efforts?
Seek Out Research That Is Actionable — There's a lot of research out there, so CX leaders need to ask themselves, "Is this research interesting, or actionable." Look for research that can contribute to actions that have an impact.
Understand Consumer Behavior — Some of the most valuable research (and hard to get at) reveals something about consumer behavior, especially changing behavior. Trending data can be valuable when it comes to consumer-based research where it can be used to help evolve customer personas and profiles.
Other Types of Valuable Research — In addition to research that drives consumer insights, research that provides real-time (or near real-time) data, research with granularity (perhaps by region, for instance), or research that contains specific examples can be of great value. Benchmarking research can also be useful for understanding core metrics.
Using Research — Research is most valuable when used in combination with program data — things like Voice of the Customer data, and even Voice of the Employee data. This helps create greater relevancy for different types of research. One of the most effective ways to use research is as an agent of change, and to garner support from leadership for new investments and initiatives.
Doing Contact Center Quality Assurance the Right Way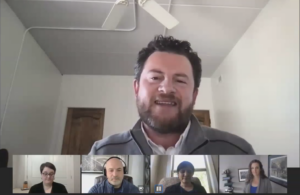 Host/Sponsor:
Chris Vodola, Stella Connect by Medallia
Panelists:
Chris Purpura, Neiman Marcus
Kelley Cutforth, Chegg
Emily Estes, Thumbtack
Sagarika Prusty, Instacart
Quality Assurance (QA) is a critical part of any successful CX program, but an important question should always be, "Are we doing QA the right way?" In other words, program managers should be asking themselves whether or not they have the right questions on the QA form, and whether or not the focus is on the things that matter most.
Establish A Relationship Between QA and CSAT — If done right, an improvement in QA scores should, over time, be reflected by an improvement in CSAT scores. If that's not the case, the QA form might not be focused on all of the things that matter most to customers.
Quality Is About More Than Agent Behavior — An effective QA program goes beyond agent actions, identifying things like gaps in process, policy, or tools sets. Are there common pain points or pitfalls? What could reduce agent effort? These are some of the questions QA should also aim at answering.
Don't Sacrifice the Good for the Perfect — No QA program is ever going to be perfect, so don't be afraid to tweak, test, and adjust as needed. Use QA to understand overall program performance, empower agents, and improve the overall experience, for both customers and employees.
Create an Active QA Program — An Active QA program tightens the time between call reviews and coaching sessions, and is also quicker to feed company-wide insights back into the organization. Active QA programs are much better at creating effective change, both for agent and organizational performance.
Re-Working Digital CX: A Reality Check with Top Brands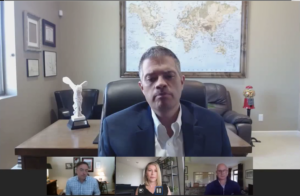 Host/Sponsor:
Kevin Bottoms, TELUS International
Panelists:
Deserie Dulaney, Compass
Jason Clement, CVS Health
John Riordan, Shopify
During the pandemic, companies have greatly accelerated digital adoption, especially when it comes to customer interactions. But are digital deployments going as planned? Taking a step back, are digital deployments being properly evaluated and measured? This is especially important as new iterations and initiatives are planned.
Is Digital Working Right — Digital deployments should be geared toward one end goal — simplifying complexity for the end-user. Whether the digital solution is employee-facing or customer-facing, it should be contributing to an improved experience, which usually means making things easier. Digital solutions need to be seamless, quick, easy-to-use, and accurate.
Consumers Want Digital — Not only do consumers want digital solutions (and are willing to embrace them), they expect them because that's the experience they are already having with leading brands. If done right, digital solutions can enable and empower customers.
What to Focus On — If the focus of a digital solution is cost, the solution isn't going to perform the way it should. The focus should be on the overall experience. What problem does this solution solve, and what is the impact on the experience? What about feedback? Is the solution validated in the eyes of customers?
Digital Is a Team Sport — The pandemic helped remove barriers like bureaucracy and process, fast-tracking many solutions out of necessity. This shows how quickly things can be accomplished under a unified banner. Brands can accelerate efforts by creating "Digitization Champions" across business groups, all working toward finding opportunities for greater efficiency and an improved experience through digitization and automation.
Customer Feedback: 4 Fresh Practices for Unlocking Employee Potential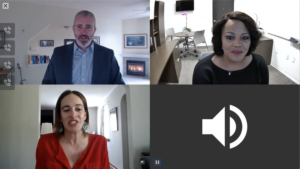 Host/Sponsor:
Ellie Dubbs, Concentrix
Panelists:
Sandra Diggs-Miller, Entergy
Jim Gallagher, Nordstrom
Karine Poulin, Air Canada
Engaged employees, those who are integrated into the CX effort, are likely to improve their performance twice as fast as those who are not fully engaged. But what's the best way to engage employees and keep them engaged? Furthermore, how can a brand best maintain, share, and celebrate that engagement?
Listen to Employees — Listening to employees is about more than a quarterly survey. Brands that truly listen to their employees have made a cultural commitment, and there are usually many avenues for sharing beyond surveys, including one-on-one time with leaders, internal focus groups, polls, and opportunities to provide anonymous feedback.
Tell Stories and Reward Success — Stories are powerful motivators, and they can add context and flavor to whatever topic is at hand. When combined with reward and recognition activities, stories can drive behaviors in a big way. Brands that successfully engage employees take the time to recognize and reward, bringing metrics to life.
Engage as a Wider Team — Each part of the organization is important, so successes and engagement should be occurring across business units where appropriate. When operations, product development, marketing, and other teams can come together to engage with one another, not only do individuals benefit but overall company culture is also strengthened, especially if that culture embraces catching people doing great things.
Count on Leadership and Partners — Reward and recognition are more powerful the more buy-in it has. Leaders and partners can be some of the biggest advocates and boosters for creating positive engagement, they just need to be invited to participate. Their participation will not only mean a lot to employees, but their involvement is often essential in creating success.
_________________________
Getting a few session highlights is one thing — but seeing the discussion for yourself is all the better. To see any of these panels on-demand, or any of the other amazing sessions from CRS — Spring 2021, take a moment to register and check out all the action for yourself.
Blog post, written by: Execs In The Know