On October 24-26, Execs In The Know proudly welcomed approximately 200 leaders from across the customer experience (CX) spectrum to beautiful Coronado, California, for Customer Response Summit (CRS) Coronado.
It was an absolute pleasure and a privilege to see old friends and meet new ones face-to-face for the first time. The core theme of this year's Summit revolved around Inspiration, Innovation, and Imagination to create legendary customer experiences.
So, what happened during CRS Coronado? It's hard to summarize the value of new connections, impromptu lunch table conversations, collaborative working sessions, and the sparks that fly with a unique gathering of international CX Leaders.
But we'll try!
It was a packed three days of conversation and collaboration around a suite of technologies and strategies that are rapidly becoming the new digital front door for customers. Attendees learned from some of the top CX Leaders and other distinguished industry experts in powerful keynote presentations, panel discussions, Customer Shop Talks, Moments of Brilliance sessions, and a compelling case study.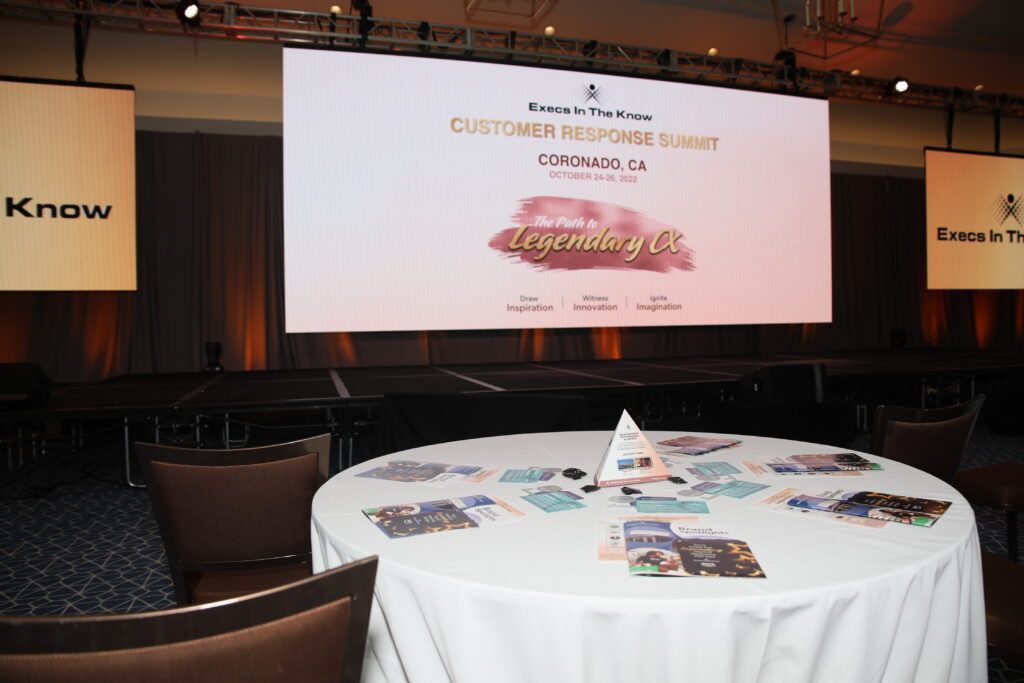 The Summit was also a conglomerate of some of the biggest thought leaders and industry veterans sharing their knowledge and insight regarding the industry's future.
Each discussion was designed to inspire new ways of thinking and to help attendees understand the possibilities CX presents and how harnessing its potential can lead to customer advocacy and true business transformation.
Keep reading to see what you missed or to relive some of your favorite moments from Day 1.
Conference Kick-Off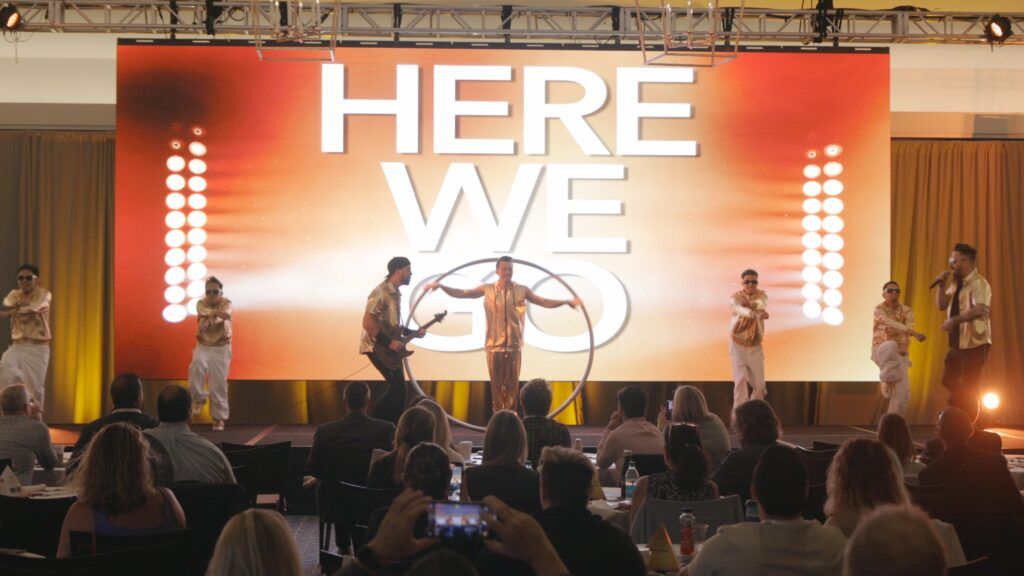 The opening act performs the CRS Coronado theme song "Legend," to kick-off off the Summit, which set the stage for all the legendary moments attendees would experience over the course of the next two days.
Remember: We won't stop until we're legends.
Keynote: CX Innovation at Amazon, the World's Most Customer-Centric Company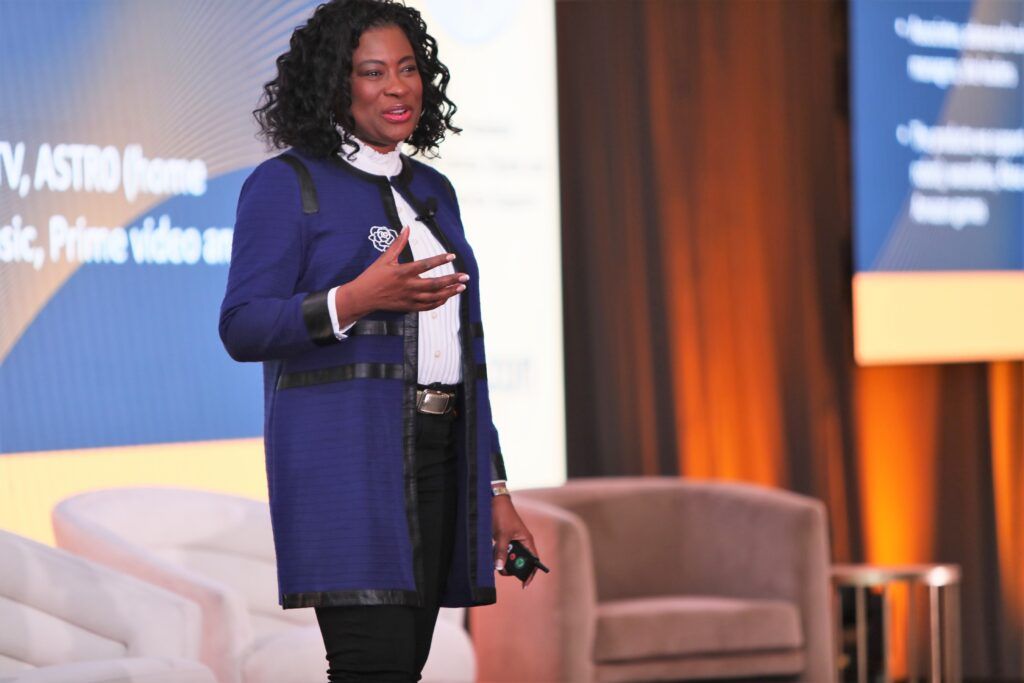 Day 1 began with a captivating keynote from Alice Sesay Pope, the Vice President of Global Device, Digital, and Alexa Support at Amazon. She is a big picture strategy leader that is passionate about customer experience and transforming companies' customer experience to award-winning levels.
So, it's no surprise that she inspired and motivated the audience with her keynote on how the world's most customer-centric company is constantly matching ever higher customer and consumer expectations by leaning on practical, innovative solutions to create meaningful change.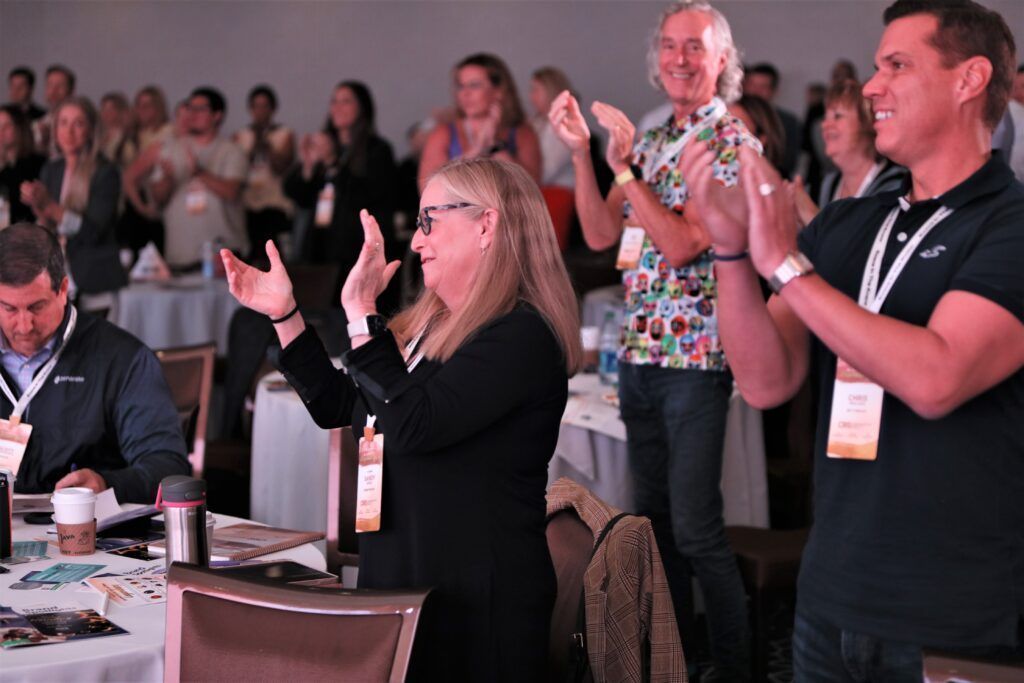 Alice shared how Amazon turns simple ideas into effective initiatives that keep employees engaged, connected, and enthusiastic. Moreover, attendees left with food for thought and a new way of looking at how they can apply these critical elements into their own customer and employee interactions.
Panel Discussion: Balancing CX Digitalization with the Human Touch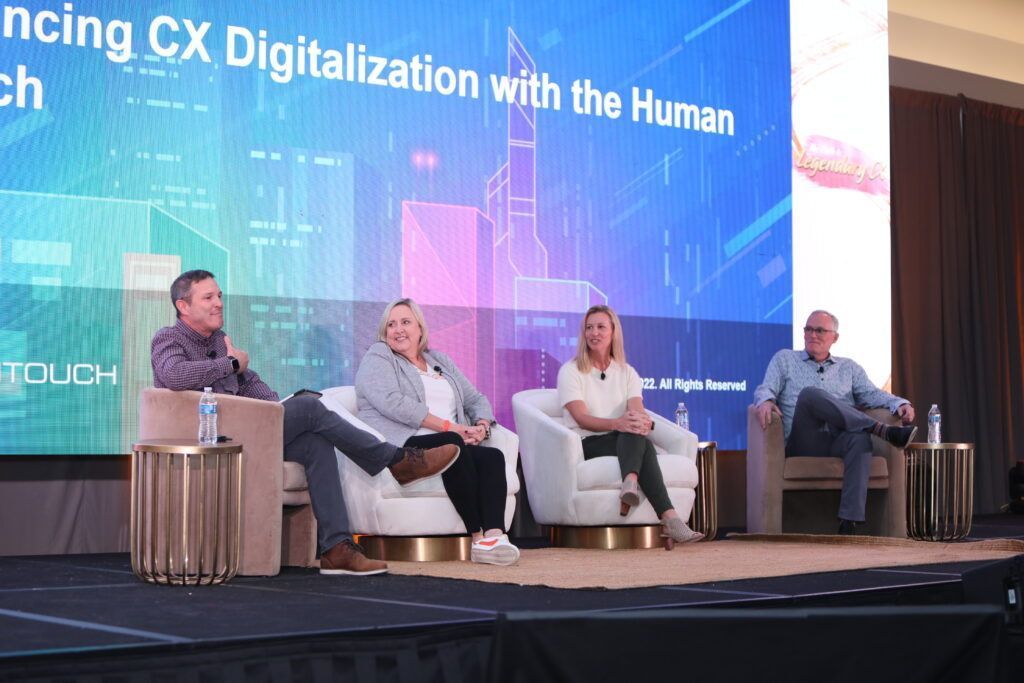 When it comes to CX, digital transformation has changed everything. In our first panel discussion of the Summit, moderated by 24-7 Intouch's Brent Stevenson, CX leaders from top brands (Tracy Sedlak, Stephanie Hill, and Jim Moloney) discussed their own recent digital transformations and shared best practices for delivering on innovation while also maintaining the balance and irreplaceability of the human touch and empathy.
As you continue working through your digital CX strategy, each panelist was adamant that you shouldn't forget to keep the human touch a part of your foundation to let your customers know that they matter.
How does your brand plan to use innovative technology to drive empathy and personalization for high-quality customer engagement?
Customer Shop Talk Highlights

Emerge as a CX Leader by Unlocking the Value of AI in Your Contact Center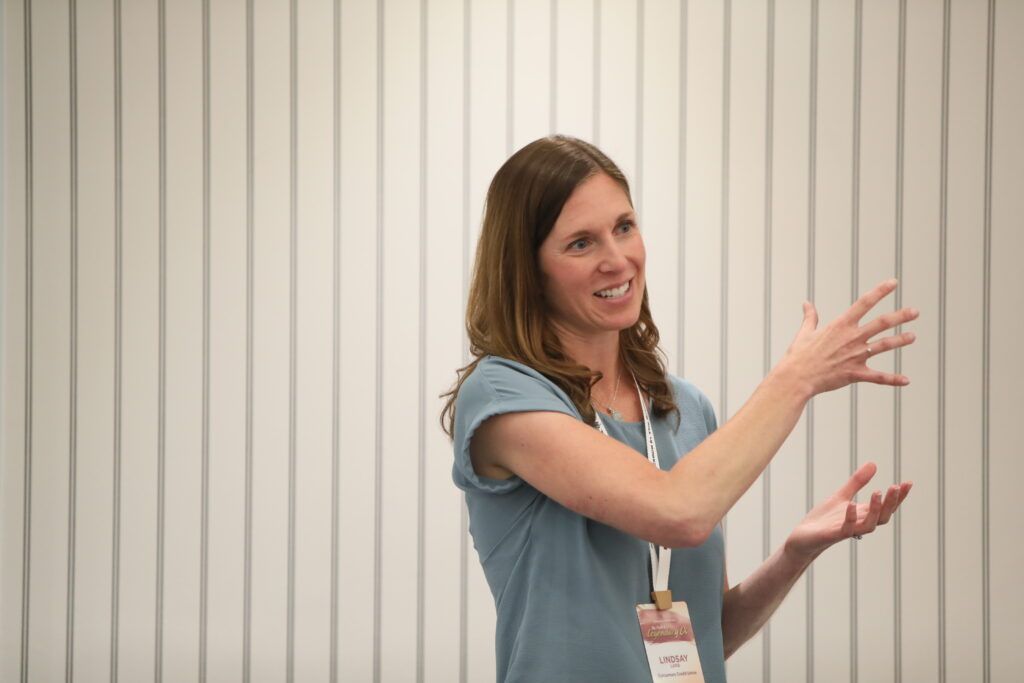 Alex Avalos, the Principal Digital Sales Strategist at Nuance, and Lindsay Land, the Chief Operations Officer at Consumers Credit Union, came together to discuss how Consumers Credit Union has driven measurable success through its investment in AI-powered CX technologies.
While credit unions aren't known to be huge tech leaders, Consumers Credit Union has a vision for changing members' experiences. That's why they took a calculated risk and doubled down on their tech investments, including the TellerPlus+ ATMs, which are 75% self-serve and 25% DSR assisted.
"We don't focus on our competitors," explained Land. "If we had, we wouldn't have launched this tech because no one else was doing it at the time in Michigan."
During the pandemic, when other banks and credit unions were closed, their drive-up Teller Plus+ stations were able to serve members in ways that others could not.
Takeaway: Never let a good crisis go to waste.
Optimizing Performance Among a Remote Workforce

Is your communication reaching the people you want and are they truly understanding the information you're trying to convey? During this Customer Shop Talk, Jesse Greenberg, Senior Account Executive at Laivly, offered attendees some advice to help them get refocused and place greater emphasis on the experiences of both customers and employees alike.
He underlined how transparency not only empowers your frontline staff but also lays the groundwork for building strong emotional connections with customers.
Unlock Better Business Outcomes with Customer Data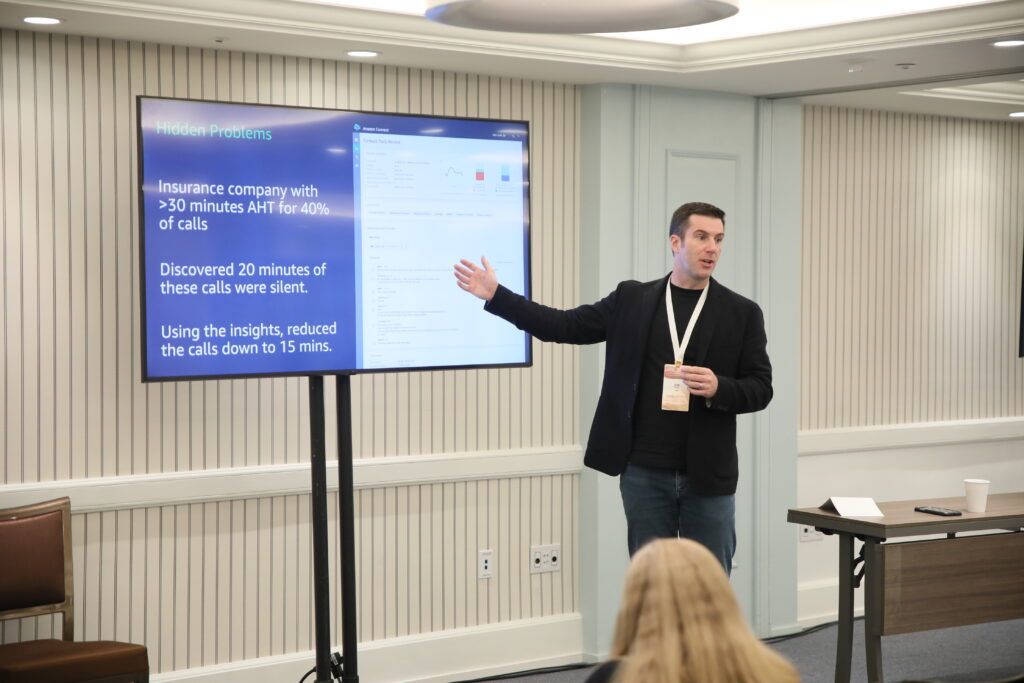 Despite organizations knowing the importance of CX, many are doing an inadequate job of using and leveraging customer data. Led by Jim Rees, Global GTM Leader at Amazon Web Services, this Customer Shop Talk dove into innovative ways businesses can deliver frictionless, personalized customer service to drive positive business outcomes.
Panel Discussion: Exploring CX Trends to Unleash Your Inspiration, Innovation, and Imagination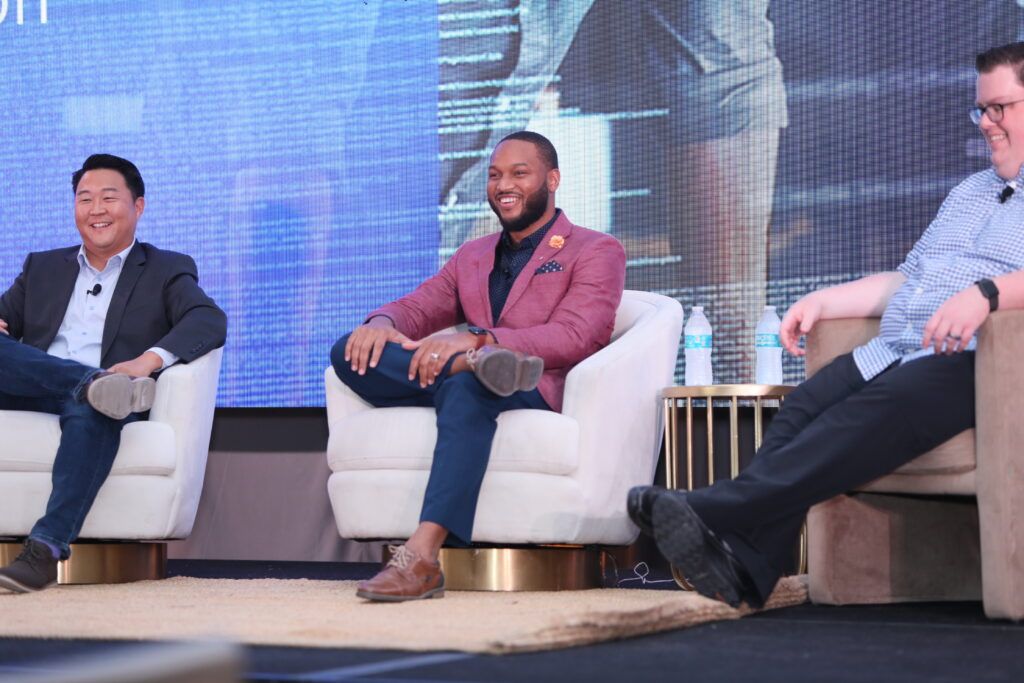 During this panel discussion featuring Andy Yasutake, Global Director, Community Support Platform at Airbnb, Sean Ilenrey, Vice President of Support at Dutchie, Sean Ellis, Head of Support at Acorns, and moderator Marina Kalika, Senior Director, Global Marketing at Nuance, attendees got a glimpse into both the successes and challenges these CX leaders currently face.
When asked the question "What keeps you up at night?" Andy replied with: "How to solve issues at scale consistently when guests are traveling internationally, and their hosts aren't available."
Other key highlights from this panel discussion include:
How do you successfully share data between two organizations?
Why it's important to not lose sight of the brilliant basics.
Ways to reduce the path to proficiency for agents by breaking learning down into modular pieces.
The key reasons that it's crucial for agents to champion innovation.
Why do you only get great CX when you have great EX?
Case Study: Tapping into the Power of GigCX and Customer Advocacy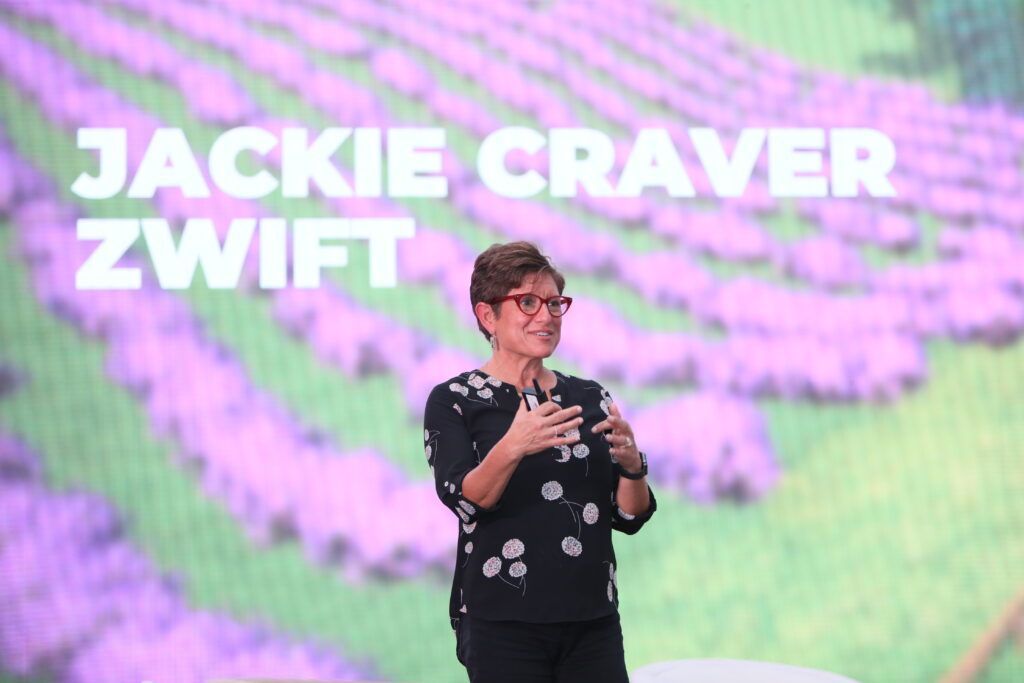 How does a business become GigCX ready? Throughout this enlightening case study, led by Jackie Craver, Vice President, Community Support at Zwift, and Megan Neale, Co-Founder and CIO at Limitless, the duo shared exactly how the process works. It's quickly becoming a mainstream customer experience resource and their case study proved why your brand's biggest fans need to be on the front lines.
What We Learned
Why GigCX platforms and supporting technology matter, both for GigCX Experts and customers
Getting started with GigCX, and getting a glimpse into what the future holds
Understanding what motivates GigCX Experts and what makes for a positive GigCX experience
Panel Discussion: Optimizing CX Through Automation and AI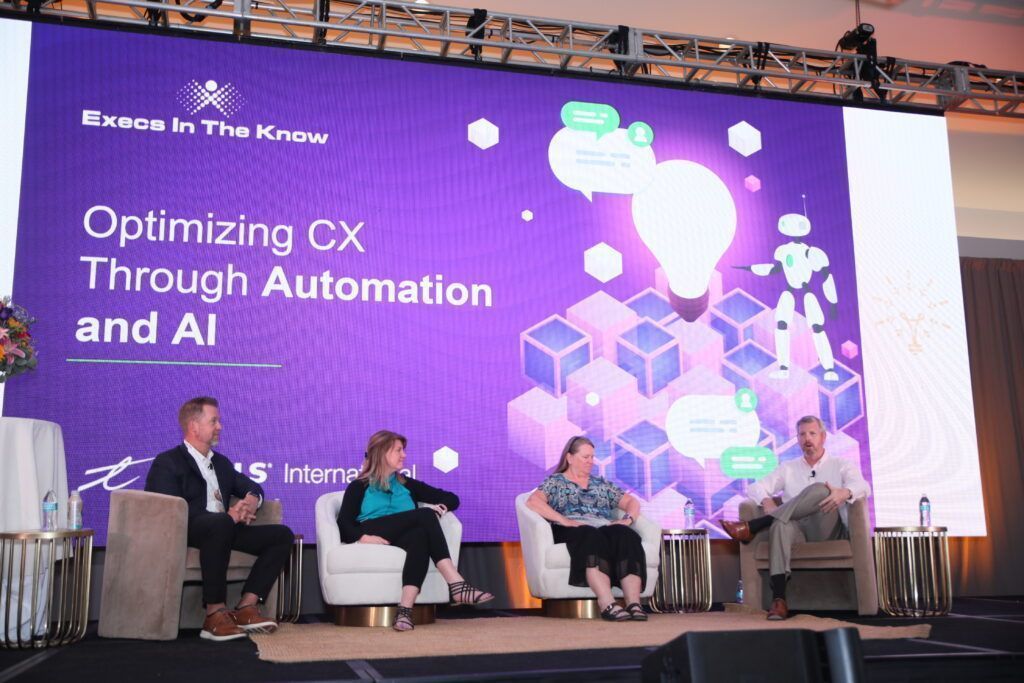 "Regardless of scale, brands have to find quick wins. You can't go throwing your money at the next shiny object. You need to have intention for automation. You can't just automate to automate," explains Thomas McDaniel, Vice President, CEC Product & Site Services at Marriott International.
He was joined by Heather Anderson, the Director of After Market and Sales Operations at Bosch, Tori Faulkenberry, Senior Vice President Customer Care at Astound Broadband, and panel moderator Pete Tapley, Vice President, Customer Experience Innovation at TELUS International.
During this panel, the discussion was focused around how to implement and optimize AI powered solutions to transform service experiences.
What We Learned
Where to start with automation and AI and how to line up key enablers for success.
How to best avoid implementation pitfalls.
Common use cases and the capabilities of automation and AI
Even as artificial intelligence becomes embedded in everyday interactions, human conversation remains the primary way people make complex purchases or emotional decisions.
Keynote: FTD's Digital CX Transformation Amidst a Challenging Backdrop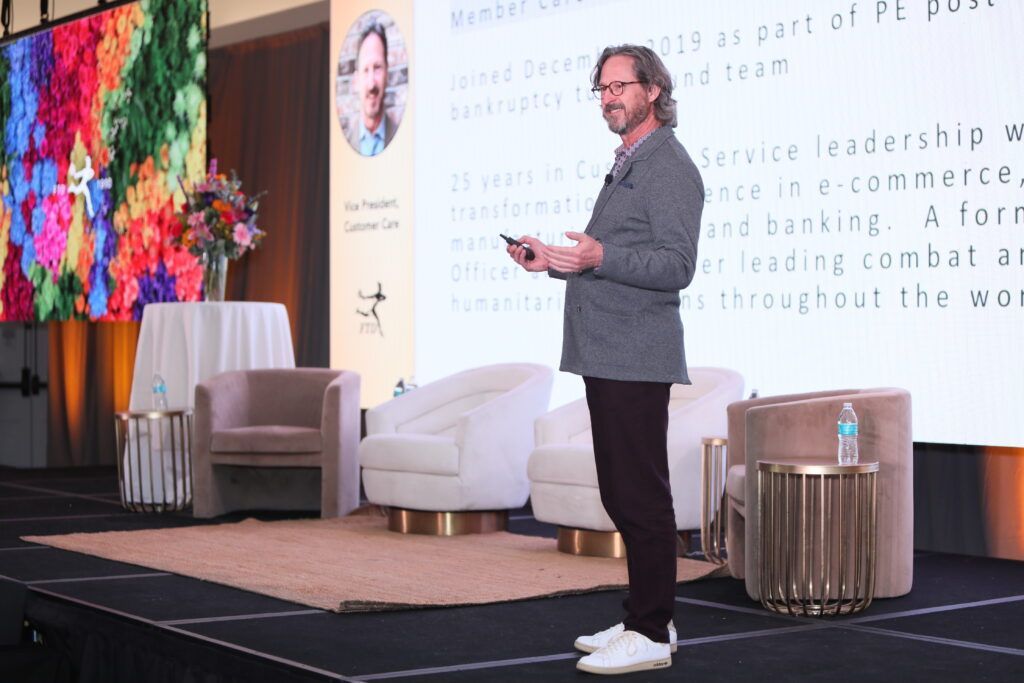 Originally called "Florists' Telegraph Delivery Association," FTD is the world's first flowers-by-wire service and has been a leader in the floral and gifting industry for over a century.
Throughout his keynote, John McCahan, Vice President, Customer Care at FTD, brought the first day to a close with an engaging, honest look at how the brand went from filing bankruptcy to:
183% NPS improvement
40% reduction in refunds
33% reduction in customer contacts
53% reduction of human interaction on contacts
Their strategic plan? Stick with a top-down belief, being honest about what customers want (they expect simple self-service and seamless omni-channel interactions), getting accurate information, eliminating silos that don't integrate, simplifying their CS technology stack, and gathering behavioral patterns, data, and insights to improve and optimize CX and business processes. Lastly, FTD partnered with Gladly for their omnichannel customer communications.
If there was only one piece of advice John could offer the leaders of today, it would be this: "Take risks. Fail fast and fail early. Burn the boats when necessary. Sometimes, you must have no way back."
Innovations Lab and Cocktail Hour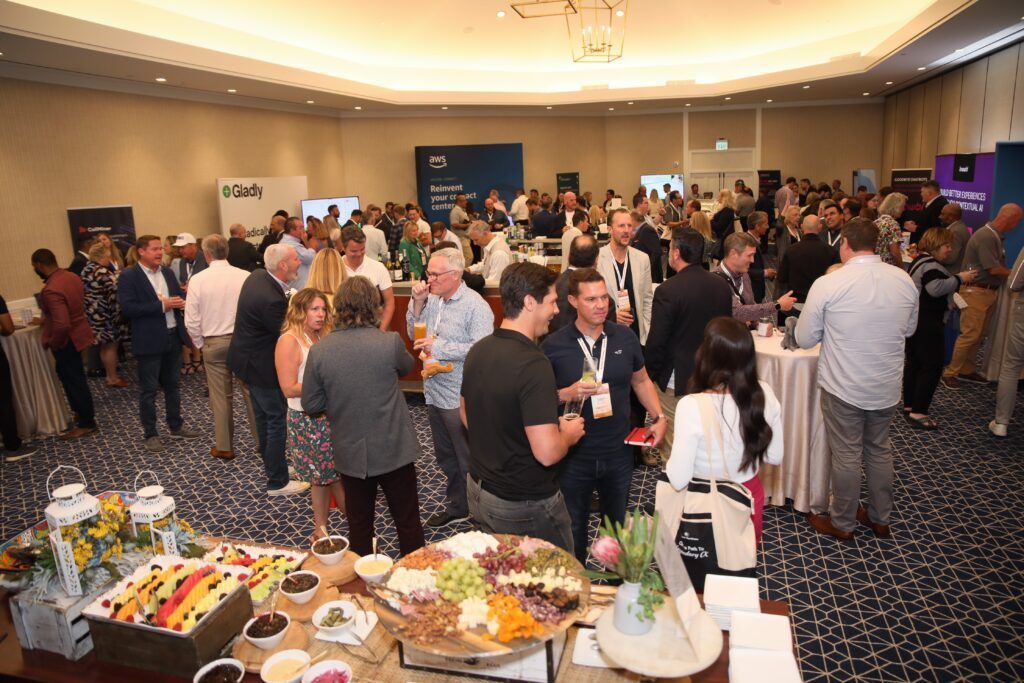 Sponsored by Silver Level Business Partner, CallMiner, our Innovations Lab and Cocktail Hour was the perfect way to unwind, network, and learn how innovative concepts can be applied to improve CX after a full day of discussions.
Networking Evening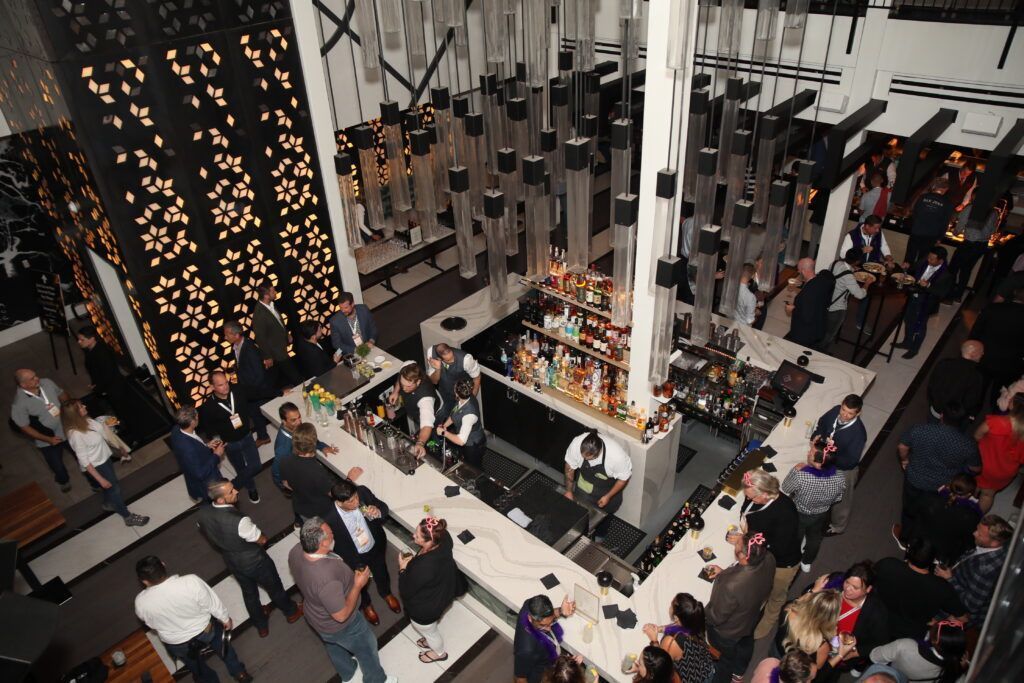 Sponsored by Gold Level Business Partner AWS, the Path to Legendary included a stop at Huntress in San Diego with great food, awesome music, and the best networking in the CX industry. It was a fun-filled evening of moments that became Legendary.
Already looking forward to next year? Join us in Austin on March 1-3, 2023, or in Nashville September 20-22, 2023. Stay tuned for more info!