Basing Everything Around The Customers' Experience
By: Execs In The Know
KIA Online Community Member Spotlight: Judi Brenstein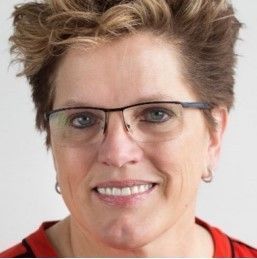 EXECS IN THE KNOW (EITK): Judi, you've been with Groupon for a couple years now, but your experience within the industry is truly expansive. Can you share some of the most important experiences and insights you've gained throughout your career, and how they are shaping your work for Groupon?
JUDI BRENSTEIN: For over half of my life, I've had the good fortune to work with customer experience (CX) and sales centers throughout the world, both internal and external. Without question, the most important insight I've ever learned is that if you base everything you do around the customer's experience, whether for sales or service, you can guarantee success.
Another thing I've learned while being in this industry is that most people at an agent level want to do a good job. If you focus your hiring towards the minimum skills and traits that it takes to have a good customer experience and you make sure that those people on the frontline have what they need to succeed (including proper managerial support) you cannot go wrong. The most successful CX organizations I've worked with are flat, managerially speaking, but have plenty of support for those who deal one-on-one with customers or clients.
EXECS IN THE KNOW (EITK): COVID-19 has, in many cases, forced companies to deconstruct and reconstruct their contact center operations. How has the pandemic impacted Groupon customers, and how has your organization been altered by the pandemic? What do you envision for the future?
JUDI BRENSTEIN: I distinctly remember leaving our Chicago office in mid-February and the decision had been made that there would be no more travel until this virus we'd been hearing about was better understood. Our company is global, and our intelligence on this matter was, likewise, coming from the global scientific community. When Groupon decided on no more travel, the value of hundreds of airline tickets was lost months before airlines were offering refunds. But we did not dismantle; we didn't stop working; we just stopped traveling. What we did do was immediately have a cross-functional and global team to work on our current business continuity plan, with new discussions and decisions made about what to do if this virus turned into a pandemic. The guiding principle was: How can we ensure that our employees can continue to work safely either at home or in office? With much work and incredible collaboration from our many company groups, we were able to go 100% work from home in the matter of just a couple of weeks from when we had finalized our plan.
EXECS IN THE KNOW (EITK): Channel strategy has evolved mightily over the past few years, especially with the availability of cheaper, more capable solutions and tools. How has Groupon's channel strategy evolved in your time with the company, and what have been some of the primary drivers of this change?
JUDI BRENSTEIN: I've been with Groupon for a little over two years and our channel strategy has been much the same in that two-year period, with the exception of during this COVID period. In the current work-at-home (WAH) environment, we've had to eliminate our phone channel, but have countered this by beefing up our ability to allow for self-resolution, while also focusing more resources on chat and email.
EXECS IN THE KNOW (EITK): Company policies and processes play a major role in shaping the customer experience. How has Groupon evolved these aspects of its business, and what impact has this had on things like resolution rate, customer satisfaction, and customer effort?
JUDI BRENSTEIN: We spend time weekly reviewing data related to the impact of our policies and devote a monthly session to what our quality assurance process tells us about our policies and processes as it relates to our ability to solve both customer and merchant transactions. I'd say we take it very seriously and have dedicated customer experience and merchant experience groups, each focused on the needs of both our customers and our merchants.
EXECS IN THE KNOW (EITK): The past six months has many companies rethinking their priorities. What is Groupon most focused on today and tomorrow, and what is the expected impact of these priorities on the business and the experience of Groupon customers?
JUDI BRENSTEIN: From a CX perspective, our priorities remain the same as they were pre-COVID. We recognize that not every transaction goes as planned. So, when something doesn't go as planned, our sole focus is to ensure we do everything we can to show our customers and merchants that we are there to help them solve issues within the parameters of their purchase (for customers) or offer (for merchants).
EXECS IN THE KNOW (EITK): You've been a big part of the Execs In The Know community for many years, doing everything from panel moderation to game show hosting. You even sit on EITK's Corporate Advisory board. Can you share how your involvement in the EITK community translates into value for yourself, your organization, and the community at large?
JUDI BRENSTEIN: EITK made a believer out of me that there are some conferences actually worth going to. What I did not realize when I first got involved was that it was an entire community of like-minded industry professionals who want to do nothing more than share what works with one another so we can all get better together. It has translated into everything from great ideas to take back to my clients or colleagues, a great opportunity to show others our best practices, and to close and personable friendships with a lot of people at a lot of great brands. To say I think highly of EITK would be an understatement. As I tell everybody, even when hosting game shows, this is the only conference I go to every year. I get offers to be flown into all kinds of places for free and put up in hotels for free – offers which I always politely decline. Not because I don't appreciate it, but because I know I am better off investing my time at an EITK event.
Thank you to Judi Brenstein, vice president, Global Support Groups & Vendor Management at Groupon, for her leadership, participation, and insights. To connect with Judi, or participate in the wider conversation, consider joining the Execs In The Know "Know It All" (KIA) Community. The KIA Community is a private, online community designed exclusively for CX Leaders at consumer-facing brands. Come learn, share, network, and engage to innovate.