Shifting Contact Centers
To Work-At-Home
By: David Moesser
Senior Director of Sales, Customer Experience Management
Conduent
4 Essential Truths from the Front Lines
For any organization, no matter what type of client it serves, customer experience matters. Today's customers expect always-on service — much like they expect doorstep food delivery at the click of a button, Amazon Prime-style access to everyday items, and their favorite songs served up on Spotify – without giving it a second thought.
When the pandemic struck the world, customer expectations never missed a beat, and it was immediately obvious that personalized, customized, "no-touch" style service was going to be more important to their daily existence than it ever was before.
In the world of customer contact centers, it's fair to say that no amount of business continuity planning had fully prepared the industry for this exact situation. In many cases, it required transitioning a massive amount of people call center associates to work-at-home (WAH) roles in order to protect their safety and continue operations.
Here's a look at four essential truths that guided successful contact centers in making a massive shift to WAH during an unprecedented global crisis.
1. Changing circumstances require new approaches
Despite the fact that many customer contact centers already had a WAH contingent, the pandemic brought unique circumstances and unexpected challenges. This required contact centers to respond in new ways. They couldn't simply assume that the same protocols already in place to hire and train "steady state" WAH associates could be broadly applied to this new scenario: shifting thousands of existing associates (or tens of thousands of associates) into WAH roles over a very short period of time.
That's the kind of volume that many contact center operators were dealing with — and the sheer urgency of making such a mass transition of resources all at once required a great deal of planning, coordination, effort and resources to do it right.
In addition to the more expected challenges that might come along with shifting workers to WAH over a short period of time, such as ensuring equipment needs are met and information security protocols are in place, the conditions of the pandemic also brought a host of unique challenges around employee health and wellness (physical, financial, family and other concerns). So in addition to what may be considered your typical employee training and communications, it was critical to train managers on HR policies, practices and resources available. Managers also needed the right tools to assist associates and help them be successful in their new work environment, which often included children and other family members home from work or school.
2. Quick action is crucial, but you must operationalize

When the pandemic struck and WAH mandates began to be issued, contact center operators had to act quickly so that their clients' customers had continuity of service while protecting their associates' health and wellbeing at the same time. However, they couldn't just tell their
brick and mortar-based associates to grab their laptops and head on home. There were data security issues to consider, compliance requirements, SLAs that required onsite workers, and a host of other barriers in the way. With these considerations in mind, a systemic approach was crucial.
A systemic approach is one that starts with a crisis management team with representatives from key functional areas such as HR, legal, communications, finance, security, and IT. For the geographically dispersed organization, that team should also include country leaders and business unit leaders who can interact day-to-day, making coordinated decisions to keep operations running on a global scale.
Operationalizing also means associates are given the same access to equipment, training opportunities and supportive resources along the way, with special consideration of any specific geographic requirements or limitations that require a custom approach. Acting quickly in a systemic way requires organizations to spend more time focusing on potential "gotchas" at the outset — so that implementation can be smooth sailing.
3. Flexibility can be a game-changer
While many operators already had business continuity plans in place when the pandemic hit, those plans didn't always account for what was being experienced on the ground. In some cases, those plans were built around the logic of moving delivery from one geographic location to another — clearly an issue when the entire world was grappling with the same pandemic challenges. In addition, some clients have regulatory or contractual requirements that restrict WAH or work outside of a specified delivery center.
The speed of making the shift to a largely WAH workforce was different for every client and every contact center operator, but in all cases a focus on flexibility was mission critical:
Flexibility of contact center operators, who had to quickly adjust to new ways of operating and mobilize around their systemic approach to the transition
Flexibility on the part of contact center clients, who depended on outsourced contact center operators and were, in some cases, required to look more closely at their own requirements and make selective adjustments to procedures and workflows in order to sustain service continuity
Flexibility of associates, who had to quickly make the transition to new ways of working—whether they transitioned to WAH or were required to report to brick and mortar locations for socially-distanced, mask-required shifts
One of the key learnings from the pandemic is that the logistics of a mass transition to WAH should be a key focus area of business continuity planning for all organizations moving forward.
4. Client communication is key to success
Working through the dual challenges of ensuring business continuity and protecting a contact center workforce required constant communication with clients — partnering with them to deploy contingency plans that would meet their needs through the transition to WAH and beyond.
Whether those plans included hiring more resources to work shorter shifts, redistributing work among "necessary" staff members, or shifting service channels from voice to digital to accommodate increased volumes and WAH conditions, success meant making every one of those decisions in close collaboration with the client.
Clear, frequent and multi-touch client communication was vital to putting the right set of protocols and resources in place to deliver exceptional customer experiences at the most challenging times, ensure the confidentiality and compliance of client data, and meet client SLAs month over month.
What that communication looks like in action is likely different for every client and relationship, but one example is having a daily call with all stakeholders from both the client's operations and IT teams and the contact center provider's HR, IT and site leadership teams. The call might take a full hour or just a few minutes. But having regularly-scheduled, mandatory check-ins ensures that all stakeholders stay in the loop and any issues are addressed quickly.
Through mutual trust, collaboration, and a constant feedback loop, contact center operators — and the clients they serve — are emerging from the throes of the pandemic more prepared for the future than ever before.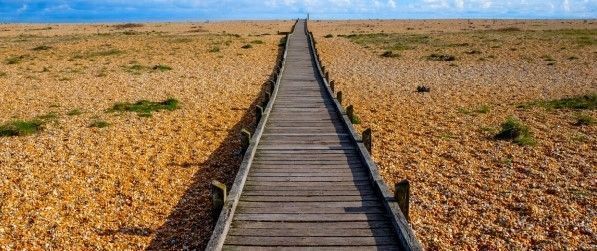 Looking forward
Stepping up and making major changes to your operations during a time of crisis is challenging and full of risk — but sometimes necessary to achieve client commitments and protect the safety of your associates. While many organizations shifted employees to WAH during the pandemic, making that shift en masse for a large contact center operation requires special considerations and a laser focus on the details.
It's estimated that, when the pandemic is over, 30% of the entire workforce will work from home at least some of the time. Contact centers, due to the nature of their function and organizational requirements, may experience a higher percentage returning to brick and mortar locations than some other industries. However, the benefits of WAH for contract centers are clear: greater flexibility for associates, lower attrition rates and reduced hiring/onboarding expenses, increased options for 24/7 coverage support, and more effective business continuity planning to name a few.
No matter what the future brings, one thing is certain: contact center models have been forever changed by the crisis of 2020 and adaptation to the "new normal" — and whatever comes next — is essential to future growth.
Thank you to David Moesser of Conduent for providing leadership insights.
About Conduent

Conduent delivers mission-critical services and solutions on behalf of businesses and governments – creating exceptional outcomes for its clients and the millions of people who count on them. Through people, process and technology, Conduent solutions and services automate workflows, improve efficiencies, reduce costs and enable revenue growth. It's why most Fortune 100 companies and over 500 government entities depend on Conduent every day to manage their essential interactions and move their operations forward.
Conduent's differentiated services and solutions improve experiences for millions of people every day, including two-thirds of all insured patients in the U.S., 11 million employees who use its HR Services, and nearly nine million people who travel through toll systems daily. Conduent's solutions deliver exceptional outcomes for its clients including $17 billion in savings from medical bill review of workers compensation claims, up to 40% efficiency increase in HR operations, and up to 40% improvement in processing costs, while driving higher end-user satisfaction.
Learn more at www.conduent.com.
Meet David Moesser
| | |
| --- | --- |
| | David Moesser has been in consultative sales and sales leadership roles for 25+ years, with particular expertise in the areas of customer experience management; contact centers; finance, accounting & procurement; and transaction processing. He specializes in helping organizations transform through outsourcing services programs that are integrated with enabling technology. A problem solver who enjoys working with people, David's greatest satisfaction comes from building powerful, win-win client relationships with mutually beneficial outcomes. David lives in Salt Lake City, Utah where he loves spending time with his wife, children and grandchildren. |