The following is the first in our "Meet The Board" series. We hope you'll enjoy getting the chance to know our EITK Advisory Board members a bit better over the coming months! 
Get to Know: Ginna Sauerwein, Managing Director, FedEx Services
My name is Ginna Sauerwein. My first name is pronounced like a bottle of "Gin" and then add "na". My last name is pronounced like "Sour Wine". I wanted to get that out of the way first because it is a constant opportunity! Thirty-two years ago, after working for good companies like J. C. Penney, Miller Brewery, and Delta Airlines, I was lucky enough to be hired by a young company named Federal Express – now grown up and called FedEx. I've worked in numerous capacities for FedEx over the years, and since 1993, I've served as a Managing Director in Customer Services. Based in Dallas, Texas, I oversee customer contact employees who provide multilingual customer information services for FedEx Express, FedEx Ground, FedEx Freight, and FedEx Office. As a key member of the FedEx leadership team, I manage employees in customer contact centers and reps working remotely from home. I'm responsible for defining Premier Programs and implementing new customer contact channels including social media, chat, video-chat, and technical services support for fedex.com.
I believe customer experience is defined by every interaction. I think each interaction must end with a thoroughly delighted customer to ensure they will conduct business with FedEx again and again. My goal is to make it as easy as possible for the customer to interact with FedEx and to provide solutions that exceed their expectations.
My role on the Advisory Board is important to me and is best described by a two-part short story that began in 2000 and spanned two countries.
Part 1:  While living and working in Guadalajara, Mexico, I accompanied the FedEx couriers to an area of town that had lean-to houses made of cardboard and pallets, no running water or plumbing, and dirty, dusty roads. We were there to deliver toys and food we had collected for a Christmas Charity. My husband and four children went with us and we all passed out presents to the very thankful crowd. Later that year, my direct survey scores were 10 points higher than any Managing Director had ever received in Mexico. My curious boss asked how? What did I do? 
Part 2:  Later that year, FedEx moved me to Texas for a new opportunity. While we were preparing to leave Mexico, my oldest son informed me that Cinthia, a school friend who also played soccer with my daughter, wanted to move to Texas with us. I laughed and he responded with, "Mom, I am serious. Cinthia's dream is to play basketball and you know this will never happen in Mexico." I acknowledged reality because I knew my son was right. I told him to have Cinthia talk to me and she told me her story. Cinthia had not seen or talked to her mother in seven years because her mother only had time for her new family. Cinthia's father supported her dream, but he had a girlfriend, a new baby, and not a lot of time for Cinthia. In that moment I said yes to Cinthia's request. Departure day came and we arrived to pick-up Cinthia. I met her father for the first time in the driveway. My Spanish was so-so and he did not speak English. Despite the language barrier, he presented me with legal papers relinquishing his rights to his daughter. I was now her legal guardian. We got in the Suburban to leave and my thoughts were very judgmental. How could this man let his only daughter go with strangers to a foreign country? What was he thinking?
So what did I learn from these two experiences in Mexico? And how does it impact my leadership style, my thoughts about customer experience, and my role on the Advisory Board today? Let me try to explain.
Part 1: Stepping out of my office to deliver Christmas cheer in one of the poorest parts of town, reminded me that the shadow I cast as a leader – and as a parent – is extremely important. Working side by side with my team for all the right reasons, paid off professionally by improving relationships with the couriers. It also paid off personally by teaching my children a lesson. They learned that giving is as important as receiving and that helping others is the right thing to do.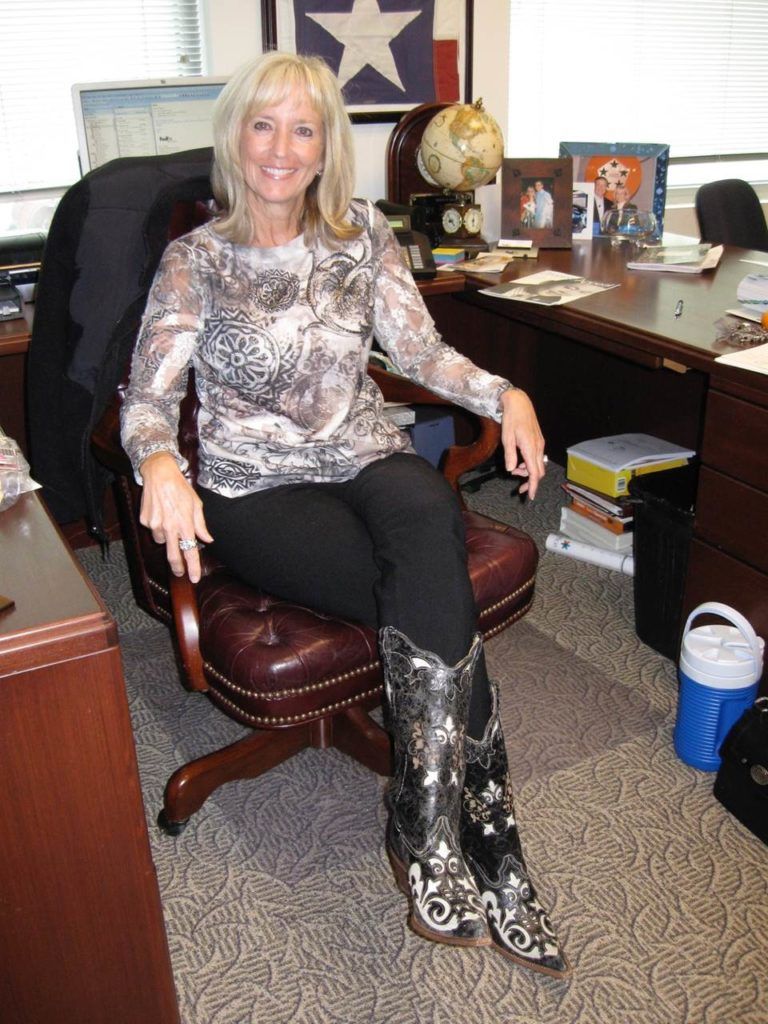 Part 2: The school year started and the governing body over high school sports said Cinthia could not play basketball. We traveled to the Texas capitol to fight this decision, and after a lost hearing in Austin, our only option was to send Cinthia back to Mexico, pay for a different type of visa, and enroll her in private school. This was an expense I was not prepared for and a hardship on my family. I was feeling sorry for myself for putting us in this position, but I was not going back on my word.
A few years later, Cinthia asked me to read her senior thesis. I was shocked as I read how frightened she was the day we departed Mexico. She wrote, "I was so scared I almost opened the door on the Suburban to jump out, but Ginna turned around from the front passenger seat and flashed me that big smile, and I knew everything would be okay". I wanted to cry. I hadn't seen this. My perspective had been how lucky Cinthia was to escape her situation. How could I have missed how frightened Cinthia was and how incredible her father was to recognize the opportunity and let his daughter follow her dream?
Cinthia's high school coach never gave up and was able to find her a full-ride to the University of Texas in Edinburgh. She had the highest GPA on her basketball team, graduated in four years, was accepted into grad school, and eventually played for the Women's Mexican National Team. She has retired from basketball and now works for Microsoft.
All these years later I am grateful for my experiences in Mexico. I realize how lucky my family was to have Cinthia in our lives. We got as much, if not more, out of the relationship as she did and I now receive one extra call on Mother's Day.
What if I had said no to Cinthia? What if I had said no to delivering gifts with my couriers? If I had said no, my family and I would have missed out on such rich experiences. So my message is this. Be aware of the power you hold in your journey, no matter if you are giving or receiving. Be conscious of the shadow you cast for others to see. Say yes to new experiences. Avoid being judgmental and consider how someone's perspective may be different from yours. Participating on this board, and serving in a leadership role at FedEx, gives me the opportunity to enrich lives, say yes to new opportunities, adjust my perspective, help others, learn from others, and practice making the shadow I cast a positive one.