As covered in last week's keynote-focused blog post, Customer Response Summit (CRS) Clearwater, Florida was a recent wrap (March 28–30, 2022). Not only did the event bring together many of the best minds in customer experience (CX) — all for a much-needed moment of COMMUNITY, CONNECTION, and BALANCE — but the event also provided a ton of learnings and actionable insights for attendees to take back to their organizations.
In this blog post we provide a glimpse at some of the CRS Clearwater sessions outside of the previously covered keynotes, including panel discussions, pre-conference workshops, and breakout sessions. These types of sessions are often where some of the best discussion and sharing opportunities occur during such events, and CRS Clearwater was no exception.
CRS Clearwater Panel Discussions
Is Your Voice of the Customer Data Failing to Deliver Change? You're Not Alone.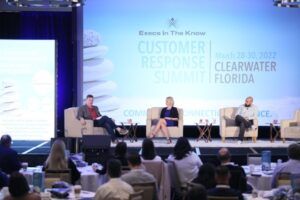 During this panel, Concentrix's Marc Mandel led an in-depth discussion about maximizing Voice of the Customer (VoC) data, touching on survey design and deployment, strategies for VoC data use, and techniques for turning customer feedback into action.
Marc was joined on stage by Jyl Applegate from Humana, and Balakarthik Venkataramanan from Bill.com. The two discussed the ways in which their organizations are delivering value not only to customers, but also to their organizations at large, and doing so by delivering relevant intelligence quickly, and at scale.
Key Takeaways
Customer loyalty has to be earned, now more than ever, making your CX a prime differentiator

The perception of CX is shifting from a cost center to a revenue generator … it's a shift CX leaders need to embrace and evangelize
The secret sauce in the success of many CX projects is putting in place a cross-functional team, creating consensus, and a shared stake in the project's success
Asynchronous Messaging: Putting an End to Cumbersome Starts and Stops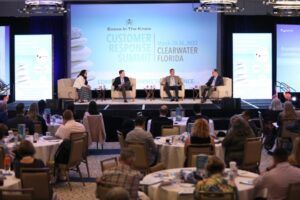 Life is unpredictable, and people don't always have time to sit on hold. Furthermore, there are sometimes interruptions during what might seem like a good time to contact a company for help. Here's where asynchronous engagements can help.
Nuance's Selena Castellanos discussed these and other points in leading a panel that featured Jeff Myers from SiriusXM, Vin Varma from Oak Street Health, and Gregg Stallwood of UnitedHealth Group. The conversation swirled around the advantages of select messaging channels, asynchronous conversations, and advantages of virtual assistants that are well-supported by live agents.
Key Takeaways
Unless an automated solution is fool proof (and few are), a live agent needs to be only a click or button push away … most automated solutions can't do it all (at least, not yet)
Messaging is quickly replacing other mobile device solutions (such as mobile apps)
Context is more important than ever, and asynchronous makes context more available to both agents and customers alike
Let's Get Digital: Driving Limitless Performance Through Digital Adoption and Operations Excellence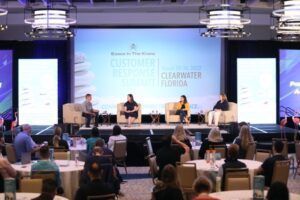 Consumer needs are as complex as they've ever been, and there has never been a greater impetus for brands to spread their digital wings. In fact, greater digital adoption is quickly revealing itself as a key ingredient in unlocking the value of data and unleashing greater operational excellence.
During this session, 24-7 InTouch's Chris Wallace leads Shannon Fogarty from Marriott International, Sagarika Prusty from Wayfair, and Karyn Carlton from Cars.com in a discussion bringing together digital enablement, and how it can empower greater personalization, improved agent engagement, and a better overall experience for customers.
Key Takeaways
Rapid digital adoption may have been hastened by the pandemic, but it's a direction in which most forward-thinking brands were already headed
No matter how advanced a digital solution, it should never weaken the ability of a brand to provide human empathy
An investment in the employee experience is an investment in the customer experience
CRS Clearwater Pre-Conference Workshops
Key CX Performance Benchmarks: Using Data to Transform Agent Action into Operational ROI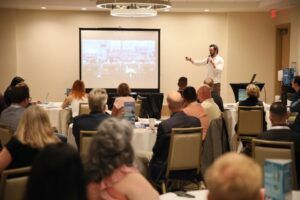 Fin's Evan Cummack and Charlene Wang brought CX program data into focus showing how actionable insights can lead to optimized workflows and improved agent performance. Highlights of the discussion included techniques for reclaiming productive agent hours, creating greater efficiency in moving tickets to close, and understanding the impact and importance of agent hardware, software, and connectivity.
Key Takeaways
Agent processes should include a plan for continuous improvement
"If you can't measure it, you can't improve it." — Peter Drucker
Experimentation is a reasonable and rewarding path to achieving success
The Great
Resignation

Reinvention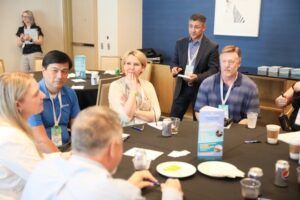 COPC's Rick Zayas and James Cammareri led an engaging session focused on one of the most pressing and difficult issues to face CX leaders in the past several years — labor challenges. From identifying some of the key drivers contributing to the situation to practical solutions aimed at crossing the divide, the session highlighted what workers want, need, and expect in order to fill the CX jobs of today and tomorrow.
Key Takeaways
Flexibility (including the ability to work remotely) is as much a core consideration as pay
Gig workers are sometimes a best option for meeting talent needs and worth investigating for CX programs that are struggling to meet resourcing needs
Minimum hiring requirements have to evolve alongside customer needs and expectations
Designing a Service Strategy to Deliver Superior CX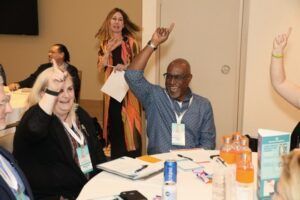 Crystal Collier brought to life a highly interactive session by PTP, filled with an exploration of better ways to design and implement multichannel experiences that exceed customer expectations, and enhance the employee experience. Proactive versus reactive, cutting edge service strategies, and boosting key performance indicator (KPI) results were all topics of discussion.
Key Takeaways
Service strategies are most effective when they are built around delighting the customer
Backend process can have a massive impact on the customer experience (both good or bad)
The only way to know if actions and implementation are effective is through proper measurement and tracking
CRS Clearwater Case Studies
Opendoor's Transformation to a Unified Customer Experience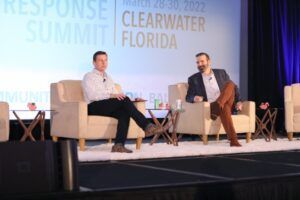 ibex's Doug Hoffschwelle sat with client Shannon Hodges of Opendoor for a riveting discussion about Opendoor's rapid growth and innovation in the real-estate space. Facing the typical challenges that often snare hyper-growth brands, Opendoor was able to put a plan in place to overcome things like siloed experiences, inconsistencies, and inefficiencies.
Key Takeaways
Improving performance is a team sport, and all stakeholders need to take an active role
First, tackle the problems that create the most problems for customers; approach everything through the customer lens
Create plans that can accommodate growth … plan for where you'll be, not where you are
How Our Client Achieved $1.5M+ Cost Savings with Digital Self-Service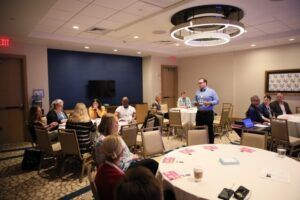 Airkit's Spencer Wiedeman shared how their insurance client accelerated digital adoption not only creating significant cost savings, but also how it led to better experiences through proactive and digital service engagements.
Key Takeaways
Transformations need to start with the idea of increasing customer satisfaction
Proactive service is now a critical part of the mix for customer engagements
Complexity is a major detractor for the customer experience … identify processes that are overly complex
How MeUndies Transformed Their CX with Pathlight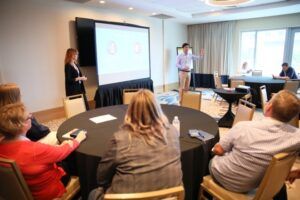 Pathlight's Ramon Icasiano was joined by MeUndies' Caylen McCool for a detailed review of MeUndies' journey of transformation, focusing on the value of real-time metrics and creating a culture rich in transparency and accountability.
Key Takeaways
Customer and employee needs often go hand-in-hand
It's nearly impossible to know where you need to go if you don't know where you're at
Performance doesn't begin and end with metrics
Guiding Travelers Despite the Great Talent Shortage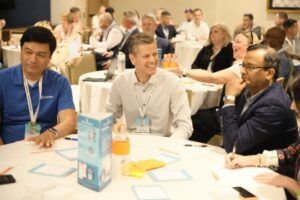 Uniphore's Kumaran Shanmuhan provided a compelling case study on how Priceline.com was able to better provide a more consistent and empathetic experience to customers by making and deploying necessary policy changes across its entire BPO network using automation. Ultimately, Priceline.com agents received the right kind of personalized guidance to lead them to their next best action, creating the best consistency, and an improved customer experience.
Key Takeaways
Every customer engagement matters, and consistency is key regardless if an interaction is automated or not
Employees need help in helping customers … before, during, and after the interaction
The goal should be nearly effortless CX, for both customers and agents
---
Our Next Event Is Closer Than You Might Think
For those unable to attend CRS Clearwater, we hope these post-event Wrap Up blogs were able to give you're the inspiration and ideation enjoyed by the event attendees. That said, reading about an event is never quite as rewarding as attending. That's why we invite you to consider joining us during our next CRS event, taking place in Coronado, California, October 24–26, 2022.
To learn more about CRS Coronado, or register for this highly anticipated event, take a moment to visit us at the CRS Coronado landing page.