Execs In The Know recently held its Fall 2021 Customer Response Summit (CRS) event (October 18–22, 2021) featuring nearly two dozen online, virtual sessions including engaging panels, a featured case study, highly informative Shop Talks, and five powerful keynote presentations from these top brands: Williams-Sonoma, Inc., Malwarebytes, DISH Network, Angi, and UnitedHealth Group.
If you have yet to tune in to the Fall 2021 CRS virtual event, you can watch many sessions on-demand.
Registration is simple, free, and it takes only a minute to get immediate online access to this insightful content.
To help highlight some of the amazing ideas that came out of these sessions, we've created a five-part blog series — each focusing on a particular keynote session. In Part 2, we highlight Jamie Hudson's story of transformation as she and her team tackled the challenges brought about by the 2020 COVID-19 pandemic.
Evolving Customer Experiences Through a Pandemic
Jamie Hudson
Vice President of Global Support & Services
Malwarebytes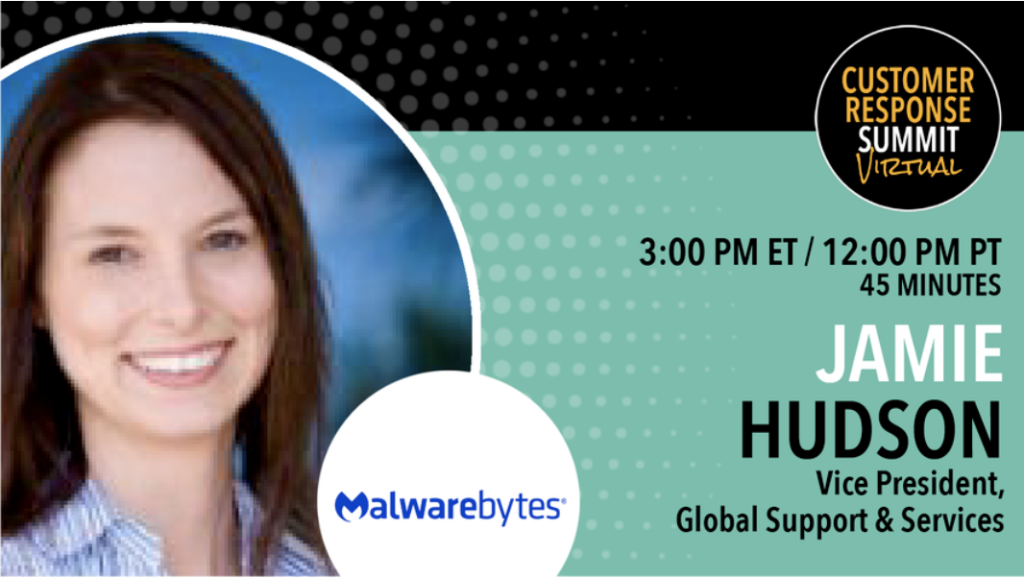 Click to sign in or register to watch Jamie's Fall 2021 CRS presentation.
Like many, Jamie and her team were faced with some serious challenges in March 2020. With the world shifting to work-from-home (WFH) and relying on digital devices more than ever before, Malwarebytes' support team was faced with a doubling of ticket volume and no additional budget to tackle the increase, all while also managing their own shift to WFH. As customer expectations evolved, so too did Malwarebytes' approach to support, turning to deflection-inducing innovations, including internal collaboration with product and engineering, as well as the introduction of a new chatbot to reduce ticket volumes. The result has created a 30% reduction in pre-pandemic ticket volume, happier agents, and more satisfied customers. Here are some highlights of the insights Jamie shared:
1. Mapping Out Top Volume Drivers
Is your organization seeking to reduce support and ticket volume? Start by mapping out the top drivers of your volume and get an understanding of which contact types are complex and require a human, and which might be able to be handled by self-help solutions.
2. You Have Allies on the Inside
While the introduction of automated solutions can help reduce support volume, so too can collaboration with internal teams like product, marketing, and engineering. Take the time to share data on what's driving volume, surface common customer friction points, and tackle problems upstream. Everyone at your organization wants what's best for the customer, but for that to happen, the customer's story must first be shared.
3. Chatbots are Good; Smart Chatbots are Better
Basic chatbots are good at handling very low-hanging fruit, but smart chatbots (those powered by artificial intelligence [AI]) are even better at reducing support volume and arming agents with the right information. If your goal is to reduce volume and create a better experience for agents and customers, consider a collaborative chatbot designed to empower (rather than replace) agents.
4. Proactive Support Is Superb Support
Proactive support is addressing an issue before it is raised by the customer. Taking this approach to care requires superb internal communications, a deep understanding of current and potential friction points, and the flexibility to adjust processes. Because when proactive support is done correctly, major disruptions can become minor speedbumps.
5. Empowered Agents = Happy Customers
When agents have the tools they need, they are positioned to create happy customers. Custom dashboards can help give agents all the information they need to shift a simple support engagement into a value-add moment. Whether it's product education, proactive support, or something else altogether, creating wholistic experiences creates happy customers.
As you can see, CX technology is always a big part of the story. Want to learn more about building out a competitive CX technology stack? You're in luck! The Fall 2021 CRS event featured a tech-driven panel discussion focused on the latest and greatest CX technology.
Be sure to check it out:
Building Your CX Technology Stack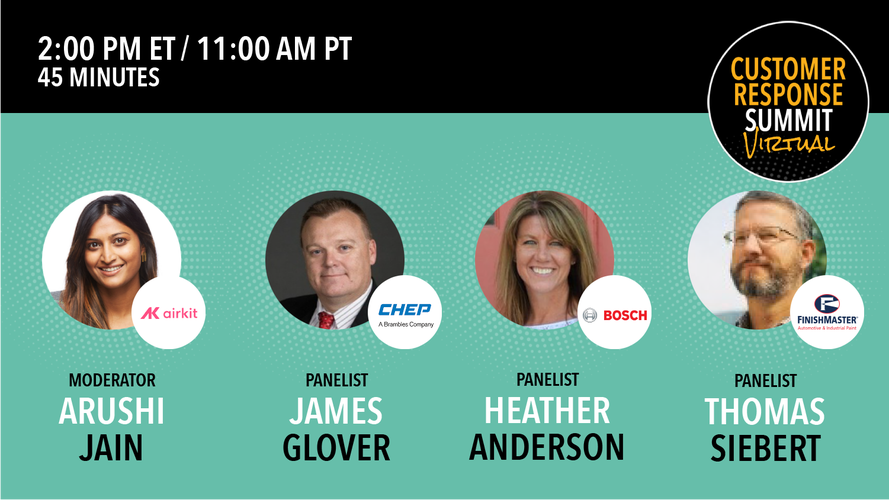 Blog post, written by: Execs In The Know