Execs In The Know recently held its Fall 2021 Customer Response Summit (CRS) event (October 18–22, 2021) featuring nearly two dozen online, virtual sessions including engaging panels, a featured case study, highly informative Shop Talks, and five powerful keynote presentations from these top brands: Williams-Sonoma, Inc., Malwarebytes, DISH Network, Angi, and UnitedHealth Group.
If you have yet to tune in to the Fall 2021 CRS virtual event, you can watch many sessions on-demand.
Registration is simple, free, and it takes only a minute to get immediate online access to this insightful content.
To help highlight some of the amazing ideas that came out of these sessions, we've created a five-part blog series — each focusing on a particular keynote session. In Part 1, we highlight some of the key takeaways from Craig Barnes as he shares a little bit about Williams-Sonoma, Inc.'s digital transformation journey.
Taking a Digital-First (But Not Digital-Only) Approach to Customer Care
Craig Barnes
Senior Vice President, Customer Care and Retail Store Operations
Williams-Sonoma Inc.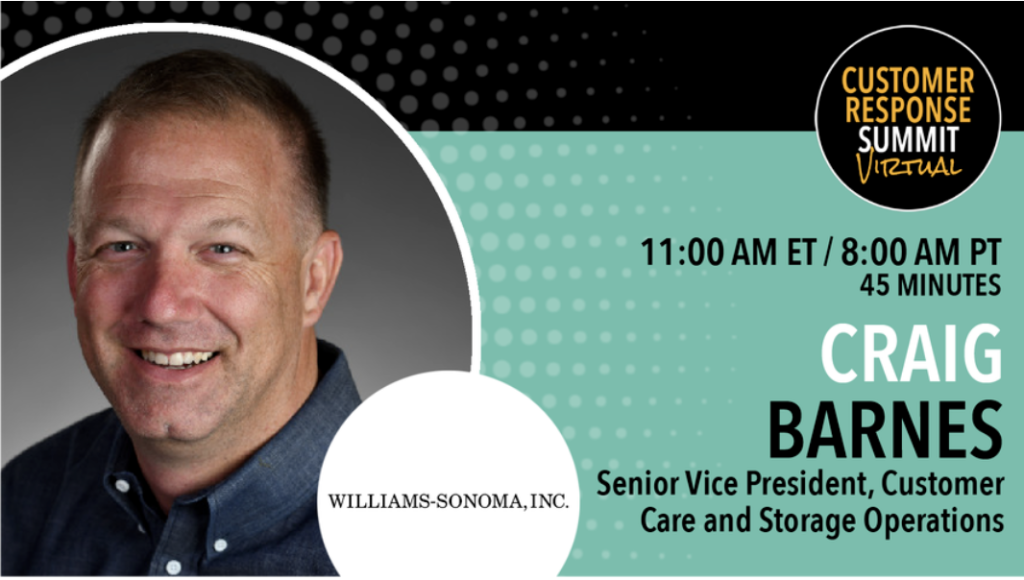 Click to sign in or register to watch Craig's Fall 2021 CRS presentation.
Craig provided a panoramic view of his brand's transformation from a single hardware store in Sonoma, California to an iconic brick-and-mortar and eCommerce leader. Although the shift to digital was both necessary and a long time coming, Williams-Sonoma has taken a cautious, balanced approach — keeping a close eye on how the shift has impacted the customer experience, both in-store and online. Furthermore, the brand has managed to use change (such as change brought about by the pandemic) as an enabler for identifying and closing gaps between digital and in-store experiences, bringing new innovations to its customers. Here a glimpse of some of the insights he shared:
1. Digital Means a More Challenging Delivery
The more digital-focused a company becomes, the tougher it is to deliver the perfect experience. To maximize efforts, consider focusing on the most common journeys, whether those experiences be digital or traditional.
2. Digital Can Create Powerful, Personalized Experiences

A digital-first approach can help create personalized experiences by tapping into a wealth of customer data like purchase history and shopping interests. Digital is an important and essential evolution, but it should never happen at the expense of creating great experiences.
3. Brand-Specific Support Has Its Advantages
After swinging toward integrated brand support, an upsurge in sales support volume within the contact center saw Williams-Sonoma shift back to brand-specific support. Not only were agents happy to narrow their focus to a single brand, but both CSAT and NPS scores benefitted.
4. Be Careful of Manual Processes When Monitoring Performance
Data can be incredibly enabling, but only if you are able to pinpoint what matters most in the mountain of data a CX program can produce. Analytic tools can help accomplish this, turning program data into actionable insights. You have the data, so it's time to put it to work.
5. Don't Shy Away from Traditional Solutions
Although Williams-Sonoma has upped its digital game, the company is not afraid to revisit the tried and true if it makes sense. For a sticky, complex issue, consider a proactive phone call versus an email. This can have a very positive impact on the customer experience, even if the ultimate outcome is a voicemail message, it's still an opportunity to leave a positive impression.
Are you progressing through your own digital transformation? If so, you'll want to ensure you have a solid data strategy in place. Luckily, the Fall 2021 CRS event featured an amazing panel discussion packed with CX data strategy tips, tricks, and best practices.
Be sure to check it out:
Getting Ready for What Comes Next — Key Trends Driving Your Data Strategy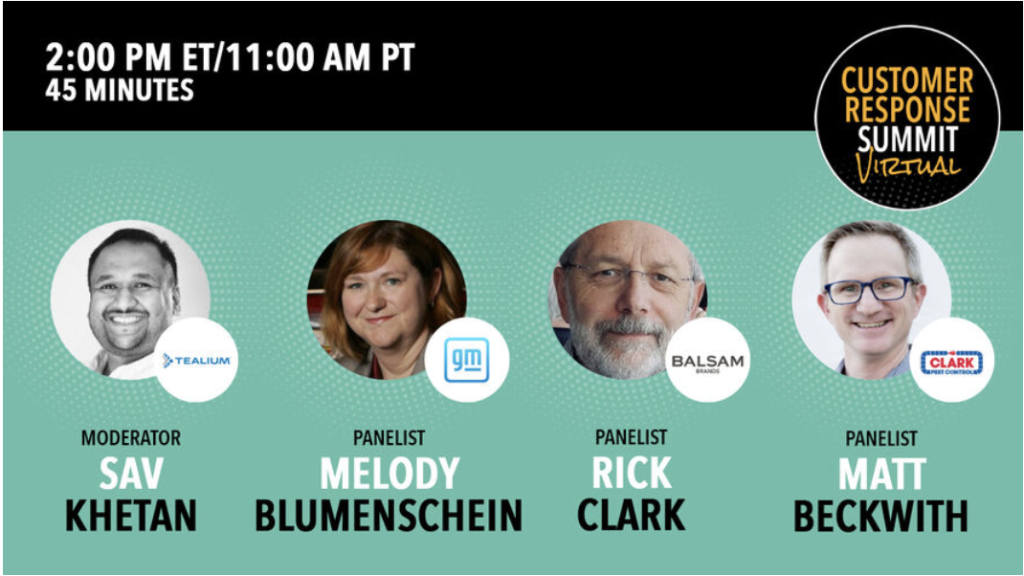 Blog post, written by: Execs In The Know