Laying the Foundation For a Strong Data Strategy
By: Execs In The Know
KIA Online Community Member Spotlight: Sagarika Prusty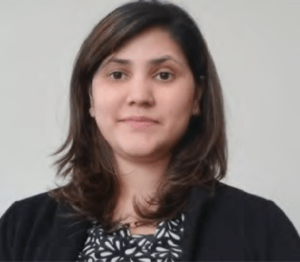 The more information brands collect on their customers, the harder it is to put all that data to good use – and the role of the data scientist is evolving with the times. In this interview, Know It All (KIA) Community Member and Director of Advanced Analytics at Groupon, Sagarika Prusty, suggests that the future of data-driven customer experience lies in the art of effective communication and storytelling for business success. Here's how data scientists are changing the narrative to deliver 360-degree support for their customers, beginning with the crucial first step that no company can afford to ignore. 
Execs In The Know (EITK):

You originally trained as an engineer and later went back to school to earn a 

master's degree

 in predictive analytics. Are you seeing more of your CX peers coming from a science background these days? If so (

or if not

), what do you think that says about the industry?
Sagarika Prusty: I'm not so much looking at my colleagues' curriculum vitae as I am considering their mindset. It doesn't matter whether you're coming from the sciences or the arts. What matters is whether you are approaching problems in an analytical way. Being able to formulate a strategy based on the numbers is what matters.  
CX leaders need to understand the importance of the fast–changing landscape in the CX world and the importance of using data in every decision that they make. To be successful, they need to keep their data science team part of the core strategy team so that they can unleash the full potential of big data and all its benefits. 
EITK: Where do you see the potential for data analytics to radically alter traditional service delivery models?
Sagarika: We now have the ability to create a 360-degree view of customers that we never could before. I work closely with the customer support team and we could easily spend our time just looking at what customers are contacting us about and trying to solve their problems. But there are so many things that can occur before customers even reach out to support. They might have just left a bad review on social media site, for example. If we already know that this customer is having a bad experience when they contact customer support, we can develop a strategy that's much more effective in turning that experience around. 
Here's another example: Let's say we can see that a particular customer in the checkout queue is having difficulty placing an order. That's a critical touchpoint. We might initiate a proactive chat with that customer instead of waiting for the customer to contact us or even drop off out of frustration.  
If you approach things transaction by transaction your service options are limited. Knowing the path that the customer has taken and understanding their journey better equips us to not only neutralize a bad experience, but actually turn a bad experience into a good experience. 
EITK: How are you using all this data to empower your customer support agents without overwhelming them?
Sagarika:
We are using data in a few different ways – 
1) Provide customers the right self-service option, either via an action that they can take or personalizing the content that they see in the help center, which is related to their issue or query. If we are able to predict customer's intent using all the data that we have about the customer, we can provide the solution to them upfront without making them speak to an agent. This is going even beyond what chat bots or virtual assistants are doing today.
2) If customers want to talk to an agent, we need to surface to the agents what actions or path customers have already taken (so that they are not repeating themselves) and then use all of the available data (be it real time data or customer's history) to prescribe options to the agents that they in turn can offer to the customers. This is called augmented intelligence. We are not replacing humans, but using intelligence to help agents work faster and smarter.  
 One of the key things here is that data scientists can't do all this by themselves. We need a team of a product manager, engineers, user experience (UX) designer, Biz Ops, and trainers all working together to tie all these into a package and build it as a tool for agents to use in the most effective way.  
EITK: Any predictions on the future of data analytics for CX?
Sagarika: Over the next few years we'll see a growing shift from reactive mode to predictive/prescriptive mode. When I first started my career, we'd get a weekly data report that we used to create our strategies. It was a daily report then, but now all the data is coming in in real-time. Just consuming that data (what the customer is doing right now) and using it for prediction (what we think our customer wants to do next) and, eventually, prescription (what we want our customers to do next) is the challenge, and the opportunity.  
Obviously, we are very conscious of coming across as invasive or "creepy." Increasingly, though, people are getting used to all the targeted ads and personalized recommendations from Netflix and Amazon. The younger generation has grown up with the experience of companies having a certain understanding of their behavior. In fact, they've come to expect it. As long as you're addressing a problem or offering some additional value, then I think your customers will come to appreciate the hyper-personalized level of service. 
EITK: As you point out, "Big Data" can be overwhelming for brands seeking to harness the power of all that information in a targeted, strategic way. What advice do you have on getting started?
Sagarika: Start by creating a solid data governance framework. That is the critical piece. You have to create a data catalog so you can use the data in a meaningful way and not collect it for the sake of collecting data. What data sets make sense for you to collect and how do they connect with other data sets? You need people with the right skills to create this data governance framework to ensure that you are collecting the right data and storing it in the right way. 
Every company has its own business goals and key performance indicators (KPIs). It's important to decide how you're going to measure your KPIs and collect that data, as well as data on any variables that impact those KPIs. Measuring the right things is half the battle. 
Then, and only then, would you hire a data scientist to build models using all the data you're collecting. If you don't have a good data governance framework in place first, then you're going to have a very frustrated data scientist spending all their time figuring out where the data is. That's what data engineers are for. If you don't define your roles and responsibilities early on, you're going to be missing out on the business opportunities your data may offer.  
Year 1 of your data strategy is all about storing the right data in a way that is easily accessible. After that, it's a continuous process. You may find that your business goals and KPIs shift over time based on the learnings your data scientist provides, or that you decide you need to collect additional data points, but you have to start with a strong data governance framework as a foundation.  
EITK: What excites you most about your job?
Sagarika: Solving business problems using data – that's my passion. It's not just about looking at the numbers but making sense of them. When you're able to solve a problem and see the positive impact in real-time, it's just so satisfying.
Are you a CX Leader at a consumer brand? Continue the conversation on "Know It All" (KIA), our private online discussion forum where senior CX executives are connecting across industries to innovate and share best practices. Click here to visit and request to join.

Go Back to All Articles
. Have a story idea? Submit to
info@execsintheknow.com
.
Want to get this publication in your inbox?
Subscribe here
!