Outsourcing: Managing Fluctuating Call Volumes Without Compromising Service Standards
By: Execs In The Know
Customer service (CX) leaders worldwide benefit greatly from all the positive ways that outsourcing can seamlessly integrate within an all-encompassing customer experience strategy. While it is common for businesses to plan for seasonal call volume spikes, outages, and site closures; it was hard to ever foresee or plan for the entire world to go through business disruption simultaneously with the COVID-19 outbreak. During this shocking turn of events, brands are experiencing unprecedented swings in call volume and capacity. In the initial phase, many responded by turning to outsource service providers to strategize for their business continuity planning. Whether it was to increase their existing outsourcing or launching outsourcing as a completely new model, many companies found themselves turning to this strategy to weather the daily changes.
When the disruption from COVID-19 hit, formality was set aside as businesses across the globe were put in a reactive motion and customer experience leaders were shifting agents, looking to automation technologies, and increasing self-service channels to respond to the constantly changing dynamics. What would typically take months to strategize, negotiate, and break through bureaucracy to turn on a new service channel was only taking days. Brands were meeting with outsourcing service providers and strategizing to determine which interactive voice responses (IVRs) needed to change to redirect calls to other self-service or social channels, identifying which agents would take calls, respond to emails, and which policies needed to be rewritten. The spirit of partnership was alive and thriving to create efficiency with fast turnaround on service delivery.
Determining the Path Forward
There will be a day when we reflect on this time and can point to some quality case studies, but for now, leaders are pursuing new strategies at lightning speed and leaning heavily on their peers and expert partners. Having information at your fingertips is critical. When you can turn to your data analytics to stack rank processes in order to help decide which processes are most valuable to outsource or automate, you can quickly free up your seasoned internal agents to tackle more critical calls.
Not all companies have this type of information at their fingertips, but common repetitive processes can still be automated without having to dig too deep into analytics. Having call-back technology to prevent long hold times, up-to-date personalized live chats to quickly address basic questions, self-service for those who prefer to find their own answers, and updated IVRs to route calls effectively can radically improve customer experience. These types of proactive strategic constructs not only give customers a plethora of avenues to resolution, but also set your outsourcing strategy up for success.
Managing an Effective Outsourcing Strategy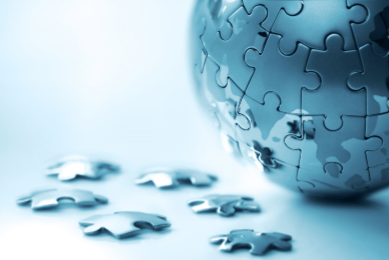 An effective outsource service provider should be viewed as a seamless extension of your brand's team. Well integrated teams are able to make changes on the fly and navigate decision making together to ensure the best outcomes. Just like you would with your own teams, you can effectively manage your outsource service provider by arming them with the proper training programs, call routing protocols, updated policies, clearly defined service standards, and open lines of communication.
With careful consideration, it is important to determine which call types you will outsource and then align with an outsource service provider that is best suited to support your business needs. Some may be equipped to quickly source relevant talent or have deep access to highly knowledgeable brand advocates. Others may be best suited for simple call types with an ability to ramp fast to alleviate volume pressure for your highly skilled internal teams. Establishing an outsourcing partner relationship with a specific purpose and measurable goals can make for a positive impact to a brand's overall customer and agent experience and ensure your service and quality standards don't get lost in translation.
Maintaining Your Brand Integrity When Outsourcing
Global brands have valuable reputations to maintain and strong foundations built on company culture. When outsourcing, it's important that the lines of communication are open at all times, and the necessary tools and resources are available to agents to do their jobs. Plugging in workers with prior agent experience, industry knowledge or expertise, or previous exposure to the brand they will represent can set up an outsourced program to ramp quickly with a high degree of success.
A well-known best practice for brands is to put their product in their outsource team's hands or set up mini shops at the outsource partner's call center to encourage the agents to gain hands-on experience with the products or brand. When you need to rapidly scale agent support, familiarity of your brand can go a long way. Outsource service providers often look to source talent already familiar with your brand to help solidify brand knowledge and brand integrity even faster.
A Dedicated Team Strategy to Manage Quality Brand Standards
To expand upon familiarity, hiring an outsource service provider with industry-specific knowledge and expertise can further alleviate potential disconnects and provide some positive learning curve benefits. However, as a brand, it is important to align with an outsourcing company that can assure there is no conflicts of interest with agents simultaneously taking calls for a direct competitor. The outsourcing company should also speak to how they address the risk of seasonal overload to ensure service levels are met.
One member of our community doubles down on these strategies by instituting a unique rule that states that their company's outsourced provider is not allowed to use shared agents from other accounts in order to protect the brand. Additionally, this company has taken it a step further by placing a dedicated brand ambassador in the outsource service provider's call center. Maintaining a dedicated team or "flat" staffing model coupled with an onsite brand ambassador is a creative way to prevent any possible declines in service standards. It ensures that the agents aligned with this program truly understand the brand and are properly trained. It reinforces the notion that each agent will be loyal to the brand and prevents agents from shifting in and out, depending on how many calls are coming in. Much like you do with your full-time employees, idle time is then used for training.
A Delegation Strategy to Manage Quality Brand Standards
When quickly ramping new outsource service agents to accommodate for a higher call influx, there will naturally be less time to train and get everybody up to speed. When brand advocates or seasoned agents are not readily available, teaming up with an outsource service provider to implement a delegation strategy can help you get ahead of any potential quality issues.
To get the most out of your company's internal resources and maximize the effectiveness of your outsource service provider, a tiered team delegation approach is one of the viable options you can consider when you need to ramp agents in a short period of time. In this approach, the new agents are aligned to handle the customers' simple and routine calls or questions before escalating the more complex call to an experienced agent. This team approach allows the new agents to bypass an overcomplicated ramp up process, helps reduce any disconnects, and avoid obstacles that could lead to compromising brand standards.
High Volume, Less Stress, and Service Standards Uncompromised
Regular fluctuations from seasonality are stressful enough, but the pandemic we are experiencing has taken stress to a whole new level. The design point behind outsourcing is to reduce that stress. However, it is important to recognize that outsource partners were not immune to this global pandemic. That said, their varied global footprints, agile business models, and their ability to focus on their core competency have made them strong allies. With a clear strategy and the right outsource service provider, there is great opportunity to improve your customer and agent experiences without compromising service standards. While it is still too early to analyze the overall impacts of service standards for those outsourcing during the COVID-19 outbreak, we're hearing that many companies are seeing service scores improve week after week and receiving better metrics.
If you are considering an outsourcing strategy, you're not alone. An outsource service provider can help guide you through the process, and you can further arm yourself with knowledge and questions you should be asking your service provider by leveraging the knowledge of your peers in discussion groups or direct connections made in the KIA (Know It All) Online Community, and exploring outsource service providers in Execs In The Know's Marketplace.

Go Back to All Articles
. Have a story idea? Submit to
info@execsintheknow.com
.
Want to get this publication in your inbox?
Subscribe here
!