As leaders in helping major brands take full advantage of the Total Experience Formula™, we're excited to highlight three data points from Execs In The Know's 2022 CX Leader's Trends & Insights report that show why a Total Experience strategy should top your list of priorities for 2023.
Why are we seeing Total Experience become so critical for our customers? The pandemic essentially left us with a three-year window of deep effort and investment into innovative and long-overdue digital projects. This trend has had very positive impacts on individual aspects of customer experience like online chat, chatbot functionality, and self-help tools. But those individual successes have now left us with a "big picture" challenge. With so many new touchpoints for the customer to take advantage of to reach your brand, you need to make sure you can measure, monitor and optimize those multi-channel experiences that cross different platforms and technologies.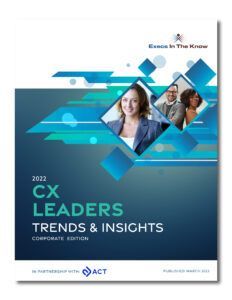 It also means that you need to think beyond multi-channel. How are we creating cohesive and engaging experiences for the employees that need to leverage the other side of all those new tools and channels? For every digital project that was designed to create an exceptional customer and user experience, there's a good chance there's a relatively unconsidered employee experience on the backside. Or even worse, the employee that needs to support your customer might not have clear visibility into that new digital channel.
In parallel to these emerging digital challenges, the ways that customer experience leaders think about and measure success have been evolving for the past ten years. The transition from CSAT to NSP and today's customer sentiment is a reflection of the increasing sophistication, proliferation, and intricacy of our digital platforms and tools – more great tools, but also a lot more to measure and manage. How easy is it for your customers to engage with you, buy your product or service and become loyal to your brand?
The way we work through this with our customers at ACT is through the lens of our Total Experience Formula™. Essentially, we take a broad look at all the interdependent moments, touchpoints, and experiences that create the total experience for every customer, user, and employee that engages with your brand.
The 2020-2022 window was a time for businesses to double down on digital investments and UX projects. That was money well spent, but now we need to take a step back and think strategically about how these pieces fit together to enable customers while also simplifying and adding value to customer-to-employee interactions.
There is plenty of evidence in this report, where we see these major takeaways:
1.Don't Overlook the Human Factor – Employee Experience Matters
89% agree that customer care agents need to be "very passionate about the brands they represent" (page 85) and 44% of consumers "prefer to speak to someone" (page 81).
2. Multichannel Strategy Needs to Be a Priority in 2023
39% have no cross-channel initiatives started, which is up from 35% a year ago (page 42)
3. The end-to-end CX Tech Stack Needs to Be Mapped to Your Total Experience Strategy
Only 31% are satisfied with their CX tech stack (page 64) and "Legacy systems, processes, and tools" were the #1 challenge for CX operations (page 47).
We also believe that empowering agents to make decisions and solve problems dramatically improves the customer experience. Too many times we see agents being handcuffed by not being allowed to make simple process decisions and having to transfer the customer back to the captive center creating much friction in the call and outcome.
If the past three years have been about doubling down on digital platforms and UX investments, then it's clear that 2023 is about unlocking more measurable value from those investments by focusing on multichannel, employee experience, and most importantly, the broader Total Experience.
If you're ready to learn more about Total Experience and understand how to simplify multichannel and employee experience, we're here to talk. Visit our website: https://www.acttoday.com/solutions/
---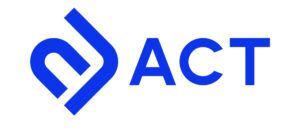 Guest blog post written by ACT. To learn more about the report, you can view it here.