woom Bikes are the epitome of awesomeness in the world of two-wheeled wonders! These exceptional bicycles have taken the market by storm, capturing the hearts and imaginations of children and parents alike. 
The brand specializes in designing and manufacturing high-quality bicycles for children. Their eye-catching designs, innovative features, commitment to safety, and boundless fun factor create an experience that is second to none. woom was founded by two dads in a garage in Vienna, Austria in 2013 and has since expanded to over 25 countries around the world.
With just 1,400 bikes sold in the first year on U.S. soil, that number skyrocketed to more than 52,000 bikes in 2022. And that number just keeps on growing! In March, the brand celebrated 10 years of "Magic Moments" and has been recognized by Inc. Magazine as one of the fastest-growing companies in America.
In a recent conversation with April Obersteller, Director of Global Experience at woom, she shared how the brand approaches employee experience (EX) and customer experience (CX), its strategy for connecting with customers, and the "Magic Moments" that set children up for a lifetime of happy cycling.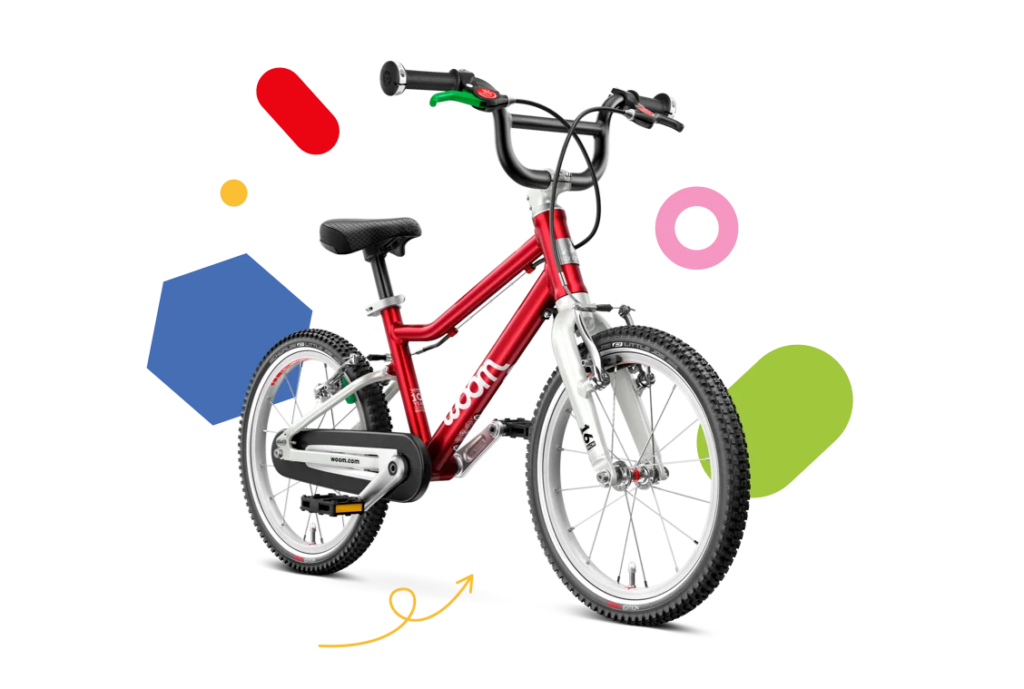 Execs In The Know: Tell us a little bit about your background and how you came to be at woom Bikes. What is your day-to-day focus in your current role?
April Obersteller: It's always fun to do that retrospective and look back on the thread that led me here. My background is in a couple of different industries, and that thread was service and being part of the beautiful chaos. You know, what some people consider chaos is my thrive zone; it's the fun zone. I began my career in the hospitality industry focusing on weddings and I loved it! I loved its dynamics and being part of bringing those magic moments to life on one of the most important days of people's lives. I did that for more than 10 years. Then, there was that itch to try something new. That's when I hopped into the product world as one of the first employees for a startup. The goal was to take a natural first aid product from the farmer's market and bring it to the masses.
Truth be told, I had no clue what I was doing half the time. I knew the product and was a super user of the product. The challenge was bringing it to scale, and we were able to accomplish that. So, I decided to keep on that path but decided to do it here at home in Austin. That's when my journey with YETI began. At the time, the company was around 100 people. I started on the sales side and represented Texas and that's where the magic opportunity came for me to move into CX.
I immediately fell in love with directly connecting with the customer and I also fell in love with the team. It was quite the ride with everyone crammed into one little office. It was in this role that I began thinking about how to approach EX and CX together. Today, I get to do both, and woom Bikes was brave enough to see the connection between the two and make it part of the brand's organizational structure. 
EITK: Since joining the brand, what company-wide initiatives have you implemented or improved as it relates to EX and CX?
April: When I joined woom Bikes, the U.S. and European markets were separate entities. From a CX perspective, the brand was hitting the baseline in the service channels, and in the data insights, and it was hitting the baseline in setting our team up for success. What did our KPIs look like? What did our training look like? None of those things were in place just yet. Today, all of them are in place, and it was so beautiful to see everything come together.
From the EX side of things, we also heavily invested in baseline. Those functional features are business partnerships, operations, intentional engagement, and L&D. One of the deepest for us has been the voice of the customer. For a company of our size, this is huge. We realized that when we know better, we can do better. So, we went all in! It's been a game changer because it has allowed us to build trust with both our customers and our team members.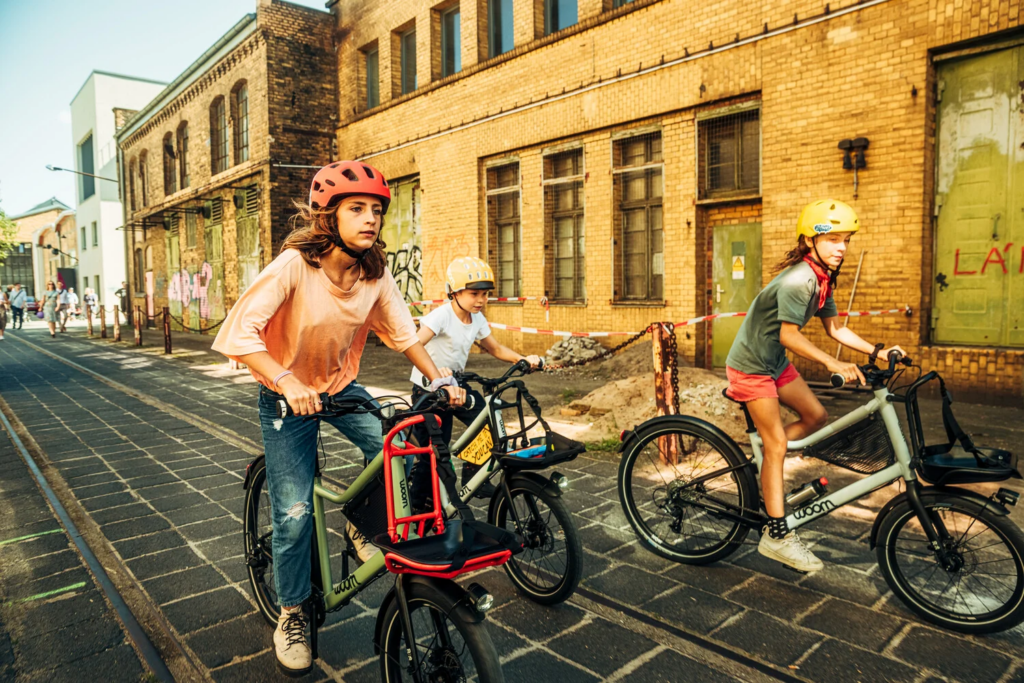 The magic that we saw during the pandemic, especially with the increase in those first-time cyclists, got us thinking about how we could keep people on bikes and what that looked like. So, while loyalty and service have always been at the core of the brand, we knew we needed to get post-purchase behavior, word of mouth, and Net Promoter Score (NPS) right. As a company, we believe there should be more bikes than cars on the road. And to do that, we need more kids to fall in love with cycling and make it a part of how they live daily. 

EITK: When it comes to technology, in what ways is the brand differentiating itself from its competitors to improve CX?
April: When it comes to technology or accessibility, that's where we're just having some fun with it. Our video consulting from a service side with our bikes is very popular. As you may know, some bike shops are known to be intimidating if you are not familiar with cycling. Additionally, we only sell direct-to-consumer right now, and this is one way we meet them where they are. Whenever they have a question about their bike, we're able to serve those customers in real-time vs. telling them to take their bike to a shop.
Our number one goal is to show up for them in an accessible way. The technology we have is great but we are continuing to get more sophisticated. We haven't explored all the beautiful capabilities artificial intelligence (AI) and text analytics have to offer, yet. It's certainly on the roadmap but there are some other priorities that we'll be diving into first.

EITK: What does it mean to create a people-first culture in 2023?
April: We need to be asking the important questions: "How does this impact the person? How does this impact my team member? How does this impact the customer?" Let's say you're laser-focused on your supply chain, it tends to be more focused on the product but the responsibility is still there to keep the people at the center of all the decisions. There must be a healthy tension between business needs, people, and profit. It's about accepting the belief that if we're going to have any kind of long-term impact, we must be holding each other accountable for getting better at it. The responsibility of creating a people-first culture must be owned by everyone across the organization and not happen in a silo.

EITK: When you look ahead to the rest of 2023 and beyond, what new initiatives are you excited about?
April: One brand initiative I can share is our commitment to continuing to show up and take those steps to meet our customers where they're at. I'm excited about how our customers experience our product and we are committed to rethinking how we can expand these magic moments. 
We have an internal Slack channel called 'Magic Moments,' where we share our stories, which boils down to so much of our brand's reason for existing. We also offer tons of education about cycling, which is important to us. It's about creating those magic moments and following untraditional paths.


EITK: What's a magic moment at woom Bikes that has resonated with you?
April: I love this question! A magic moment that resonates with me happened about a year ago. It was right around Father's Day when a customer reached out to us with a beautiful email. He had lost his daughter and when he was finally able to look through photos of her, he realized that so many moments of happiness captured had a woom in the background. 
He told us how woom was part of his daughter's most joyous moments. The father also shared her values, and two out of the three values that he shared aligned with our company values. I love that we get to be part of these moments and that we are aligned with the people we are serving. I always get teared up thinking about this story, and I feel so lucky and honored to have this opportunity.
EITK: When you think about the work you do now, is there something that you wish you'd known before you got into this industry?
April: That's a good question. In terms of CX, I wish I would have known how customer service and CX, in general, translate into financial impact and be able to speak to what services mean to a business. Initially, I didn't know how to do that or make that connection – whether that be between the data or the EX and how it translates to our customers to tell the full story.
This has all been an incredible learning experience for me, and now I'm seeing the results from it. It's great to be able to look back and see those little moments along the way.

EITK: What do you think is woom's CX magical power?

April: I do think woom has a magical power, which is the brand's ability to create a space for the customer to be acknowledged. I think that's magic all on its own. In a world that's so fast and so noisy, it makes a big difference to create that space and say, "I hear you and I'm here for you."

A big shoutout and thanks to April for her leadership and participation. Interested in learning more about woom Bikes? Head on over to their website, Instagram, or LinkedIn.