'Tis the Season for Digitalization
Despite staggering inflation, consumer spending has hardly let up. Global e-commerce sales reached $4.9 trillion in 2021 and are expected to increase to $7.4 trillion in 2025. With this already massive and increasing spending by consumers, global brands will need to ensure they have the proper resources to support increased customer volume.
Before we dive in, let's take a look at how companies are managing their customer support operations today and how it compares to how customers want to be supported.  
Today, most companies still communicate with their customers using traditional tools and processes from over 20 years ago — by investing in complex contact center operations primarily focused on voice calls. It's a reality many of us have come face-to-face with at some point. You're one of the lucky ones if you've never called a toll-free support line and subjected yourself to static hold music for an undetermined amount of time.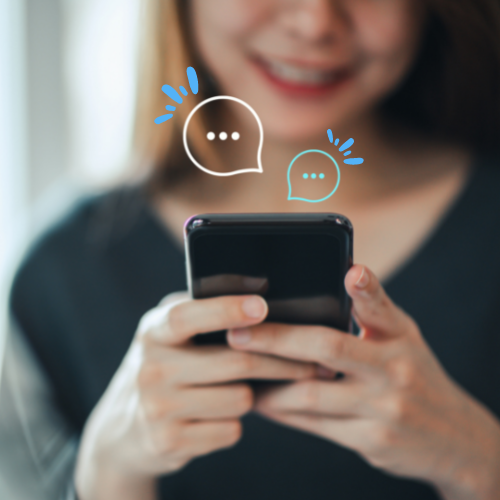 Not only is this approach expensive and operationally challenging, but it's not what customers want. Customers want to engage with international brands in the same way they engage with family and friends — through the messaging platforms they use every day in their native language – SMS, email, WhatsApp, and social media.
Because of customers' desire and lower total costs of ownership, Gartner predicts by 2025 we will see 80 percent of customer service operations embracing messaging channels.
And, it appears Gartner is not alone in their prediction. The Verint 2022 State of Digital Customer Experience Report shows a growing preference for interacting with companies through social and private messaging channels.
What Does This Mean for Service Delivery Teams for Retail Brands?
Radial predicts customers will start filling their shopping carts earlier in 2022, with Black Friday sales starting as soon as October. Early holiday deals will drive customers to extend their holiday shopping experience, forcing accelerated customer service wait times to accommodate demand. 
Extended shopping seasons can put a strain on an already struggling contact center. The Harvard Business Review cites turnover being as high as 45 percent and a 2022 NICE WEM Global Survey research shows that this number grows to 50 percent when companies have more than 5,000 support agents. 
For most companies, the instinctive response is to post seasonal job listings and hope for the best. Lead time for new hires can take nearly six weeks and can be even longer when hiring bilingual agents or native speakers. And, while this strategy helps to bring in new faces, it can take up to 30 days for new agents to learn the systems. When you factor in the time it takes to close a new hire, it could be nearly three months until your seasonal agents are ready to roll.
Innovative companies have been down that road one too many times and have found ways to leverage technology to make the holiday seasons more manageable. 
Goodbye Voice; Hello Chat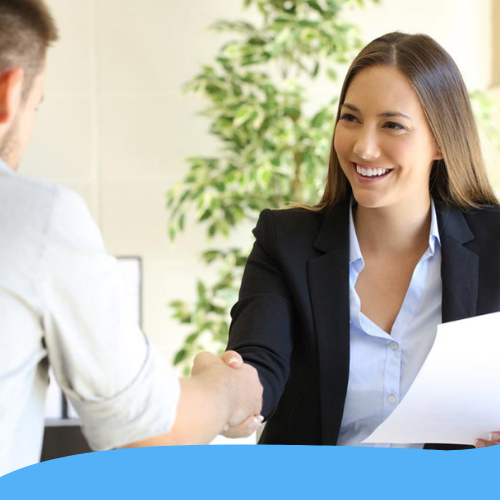 Progressive companies that are in tune with customer preferences are making digital channels their primary means of customer communication; using voice to handle the less frequent, more challenging issues. The switch to a digital dominant strategy helps promote a consistent, omnichannel experience for customers (and agents). What's more: digital channels make it easier for agents to handle multiple customer inquiries at once. 
The icing on the cake? Companies save upwards of 33 percent when switching from voice to digital.
Seasonal fluctuations are more manageable: W

e are all well acquainted with the challenges of Black Friday – cash is often left on the table due to poor customer service. Brands that offer real-time chat and messaging will ensure their customers feel supported quickly in these important moments, driving loyalty and encouraging future purchases.

Your team will be more efficient: E

xperienced support experts can effectively handle multiple conversations at once. By leveraging AI in the right ways, your teams will be able to delight more customers at the same time. Let's face it, it's virtually impossible to successfully manage separate voice conversations simultaneously (much less in multiple languages). 

Customers prefer it: N

o one wants to "wait on hold," so why make your customers suffer

through it? Asynchronous messaging channels allow your customers to post a question and then divert their attention rather than anxiously waiting for the on-hold music to stop.
Make Global Customer Support Manageable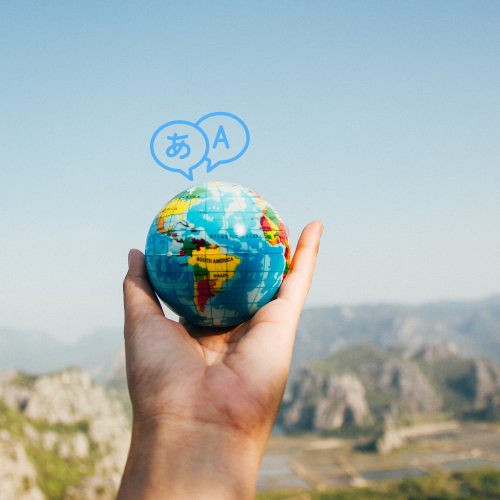 For companies with global customers, utilizing digital channels is a no-brainer. The scarcity and cost associated with sourcing native speakers to support customers seems to grow by the month. Digital channels enable companies to use existing agents to circumnavigate language barriers. 
In fact, a study from the European Commission found that one-third of employers have difficulties filling positions due to applicants lacking foreign language competencies. 
Visionaries who grasp the importance of digital channels also know the necessity of providing native-language support. Real-time multilingual customer support allows for hyper-personalization, building customer loyalty, and retention. The use of translation technology coupled with immaculate customer service skills leads to five customer reviews and customers coming back for more.
Those that have made the move to digital multilingual support are already seeing these benefits:
Reduced costs:

Every agent can deliver high-quality, technical customer experiences in your customers' preferred languages. Redesign your recruiting strategy with a focus on superior service skills rather than expensive language skills, and re-invest the savings in delivering higher-quality engagement. Optimizing your recruiting strategy is particularly meaningful when handling seasonal spikes.

Greater reach to potential customers: C

ustomers are drawn to companies that offer the products, services, and support best suited to them in their native language.

Multilingual technology

allows businesses to reach customers in markets that weren't possible before.

Improved customer experience:

Offering native language support is proven to drive customer loyalty and retention as well as increase NPS and reduce agent handle time – it's a win-win for everyone!
The holidays are upon us. And the bottom line is that companies risk losing $1.6 trillion yearly due to poor customer service. 
Don't be a part of that statistic. 
Consider the use of digital channels to introduce greater flexibility into your customer service operations and hiring strategy. The best part: consumers spend nearly 60 percent more with companies that utilize live chat and digital channels for support. This flexibility allows you to quickly offer unparalleled multilingual support, regardless of the peaks or valleys your business experiences during holidays or off-seasons. 
To learn more about multilingual customer support, visit www.chatlingual.com
---
Guest blog post written by ChatLingual. To learn more about this topic and others, visit the events page to check out all of our upcoming events.