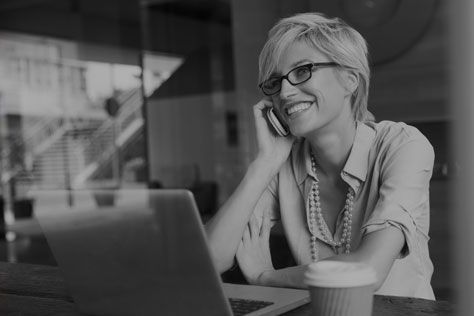 The following is a guest blog written by Kathy Juve, SVP, Global Marketing and Product Development at Convergys. Learn more about Convergys by visiting their website.
Among CX professionals, interest in personalizing customer experiences is always a hot topic, but companies often invest too much time and too many resources in things that don't matter much to customers.
Why? Because most companies lack the necessary research data and analytic insights to know with certainty when personalization works, when it doesn't, and how to make it have the biggest payoff.
To help contribute to the industry's understanding of personalization in customer care, Convergys has surveyed over 3,000 customers across a variety of industries. The results have given us an accurate picture of the current state of personalization today, and clear answers to the questions of how customers want their service experiences to be tailored to them.
We share some of the key discoveries here.
Most Personalization Attempts Miss the Mark
In customer care, personalization should be about making attempts to establish an authentic, timely, and mutually beneficial connection with a customer based on what is known about their individual needs and preferences.
Our research shows that most companies are struggling to do this.
When we surveyed customers about their most recent phone interaction, for example, the most commonly identified personalization attempt (47%) was that the agent mentioned the customer's name. Unfortunately, we found that mentioning a customer's name ranks near the very bottom in terms of importance to the customer.
So, how do you deliver personalization in ways that matter the most to customers? Our research points out that it's not simply a matter of training the right agent behaviors or supporting agents with the right technology, but rather a strategic blending of the two.
Here are the top four components of both agent-owned and technology-enabled personalization factors, according to customers:
Agent-Owned Components of Successful Personalization
1) The agent clearly explained the answer to the customer's question.
2) The agent acknowledges the situation and is sincere in helping to resolve the issue.
3) The agent demonstrates urgency in resolving the customer issue.
4) The agent suggests next steps and provides a timeline for resolution.
Technology-Enabled Components of Successful Personalization
1) The agent had access to account information during the call.
2) Information that the customer entered into the IVR was made available to the agent.
3) The agent personally followed up with the customer after the transaction to make sure the issue was resolved.
4) The agent offered their contact information so that the customer could contact them directly.
 7 Best Practices In Personalization from Top Performing Companies
Although many companies have a lot of work to do when it comes to delivering personalization that matter to customers, some companies are doing a great job in this area—and it's making an impact on their customers in the form of higher performance metrics and loyalty scores.
The following are seven best practices that we've observed are common to top performers. Keep them in mind as you begin to consider where your company should be aiming as you plan to take personalization to the next level:
1) Recognize customers by their phone number, not hard to find serial numbers, account numbers, VIN numbers, etc.
2) Send a post-call, closed-loop text that includes agent names and a phone number.
3) Develop training around call handling and agent behaviors that relate to the personalization drivers.
4) Train agents to listen to the tempo of the customer and match that tempo.
5) Build a formalized, systematized, and standardized agent notes system that creates a virtual, personalized repository of information on a customer.
6) Integrate one-stop-shop desktop tools and automatic agent alerts for easy access to prior channel contacts, payment history, customer information, sales data, etc.
7) Leverage call listening for more than just quality monitoring. Use it to deliver a better solution fit via new product features, product packaging and pricing models.
There's a lot more to the story! At CRS Austin, Gina Massa, Senior Director, Operational Performance Analytics at Convergys, will be sharing more data from our survey and going into much more detail on the topic of personalization in customer care. You'll discover more insights and strategies that will help you design and execute a plan that establishes better customer loyalty through personalization.
About the Author
Kathy Juve is Senior Vice President, Global Marketing & Product Development at Convergys where she also drives the company's Customer Interaction Technologies (CIT) and Analytics business units. With more than 10 years experience in developing on-trend tech solutions to help global clients improve the customer experience for business results, Kathy advises clients on the emerging role of using analytics to drive and support customer care strategies across digital and assisted-channel.