CX 2020: The Top Eight Trends Shaping the Future of Customer Experience
By: Lauren Kindzierski and James Waite of HGS
In 2019, the customer service industry continued to see the rapid growth and expansion of automation, Artificial Intelligence (AI), and analytics. These game-changing technologies, when paired with the already popular and expanding self-service, chat, social, messaging, and other digital channels, are driving more digital transformation that is focused on both the customer and agent experience.
The difference today – in 2020 – is that it is no longer about why it's important to invest in CX initiatives; rather, the conversation is around how much investment and in which areas should be invested. Companies are starting to secure more investment in CX initiatives due to AI, automation and analytics helping to prove out business cases, usually positioned as cost savings due to better operational efficiency. In addition, many of the historical 'siloed data' problems will start to get resolved as customer data platforms (CDPs) become more prevalent, and give CX professionals a 360-degree view of the customer for better personalization and insight into the customer journey. Finally, in 2020, expect smarter and faster technology, bundled with a delivery capability that is packaged as a service or takes a total cost of ownership approach, making sophisticated solutions easier to try.
So what should you expect to be talking about with your peers and service providers this year? These are some of the hottest emerging customer experience trends affecting our industry:
Customer Data Platforms & Journey Analytics for a 360-Degree View
There is no doubt about it, customer engagement is fueled by customer data. But, an understanding of customer feedback does not reveal everything about customer experiences. To get the full picture, customer service needs to understand customer behavior across channels, web activity, purchase and return history, marketing offers used, and more. However, many customer care leaders feel defeated today because data resides in multiple systems and platforms that are not integrated. The answer is to create a CDP and combine it with customer journey analytics, thus creating a unified 360-degree view of the customer. In 2020, CDPs will give customer care and marketing teams the ability to finally track the history of a customer to deliver hyper-personalized messages, extend tailor-made offers, recommendations, and predict future needs.
Artificial Intelligence (AI) & Automation That Enhances Live Agent Support
The customer service industry has always been burdened by costly labor attrition due to the repetitive tasks some contact center agents are faced with on a daily basis. AI and machine learning technology can enhance live agent support and help overcome this industry-wide problem. In the last two years, the industry has discovered that the real value of AI and automation is in the agent experience. When deployed, this technology can help agents do the majority of the heavy lifting. For example, AI can predict the right response to a customer inquiry in any digital channel. AI and automation can also help agents find the right answer quickly, populate the right screens at the right time, reduce the number of clicks, or even present personalized cross-sell offers at the perfect time in the customer-agent dialogue. In 2020, these new customer care solutions will bring together the empathy of agents with the efficiency of bots, thus producing an amazing (and cost-effective) customer experience.
The Rise of the Flexible Workforce and the Gig Economy
There are a lot of buzzwords flying around the industry related to what is ultimately flexible working, including "work-at-home," "the gig economy," and "crowdsourcing." Benefits exist for all parties involved. For companies, it allows for greater flexibility in staffing, pay is contingent on the completion of an outcome, and employees are independent contractors, thus making attrition much lower or nonexistent. For the flexible workers, they are called upon when needed and can accept or decline based on their lifestyle or financial situation. Lastly, for customers, the flexible workforce can be used strategically to help staff the hours that were previously difficult to fill, thus reducing customer wait times. There is, however, contention surrounding the gig economy in three major areas: customer data, security, and compliance. As a trend for 2020, we can expect brands to draw on the gig economy; however, the industry will remain cautious not to go all in and instead supplement existing contact center operations.
Business Process Outsourcers (BPOs) Rethink Business Models
Twenty years ago, outsourcing was a phenomenon. It meant that companies could dramatically decrease their operating costs, using low-cost labor and a telephone. However, as consumers' expectations have dramatically shifted when it comes to CX, it quickly became apparent to brands that their customers will no longer tolerate poor experiences. The challenge is that companies procuring BPO services still think of those connotations to the word "outsourcing" and will nearly always go to market with a request for proposal (RFP) for a "call center provider," awarding the business to the lowest price bidder. The sad reality is that it has reached the point where it has become unsustainable and bad for customers. Today, and going into 2020, the customer service industry will witness BPOs disrupting traditional business models by becoming more creative with their value propositions, technology innovation, and pricing – such as a total cost of ownership (TCO) approach, gain-sharing models, or contractual incentives focused on driving value using innovation.
Mind Blowing Social Media Customer Experiences
Today, a new generation of digital natives – Gen Z – is turning to social media for help and expecting more than just a response. They expect a mind-blowing CX. The challenge is many brands are seeing a growth in social volume year after year, and yet staffing levels remain the same due to limited budget and resources. Many brands have mastered the basics of simply responding to customers, but now brands are starting to take social care to the next level by leveraging a powerful combination of AI, automation, bots, analytics, and the human touch. AI is helping to filter out the non-actionable posts, leaving only the engageable messages. This pool of messages can now get prioritized using AI, in order of most important. Automation then routes the right post to the right team. These teams are better trained in responding and resolving issues in-channel using a creative brand voice. In the end, it results in what we all want – more shares, comments, retweets, and a positive brand reputation.
The Power of Partnerships and Mergers and Acquisitions (M&As) for the Complete Digital CX
As fast-growing disruptive companies enter the market and steal market share away from long-time traditional enterprises, it is forcing companies to rethink the way they do business. This places a priority on providing effortless, digital, and mobile-first customer experiences. The challenge is that large enterprises cannot move as fast as a small startup, and time is money. The slower they move, the higher the customer churn. The solutions many brands are pursuing include traditional partnerships, outsourcing relationships, or an M&A with companies that can bring the digital intellectual property (IP) and the talented resources behind it (such as data scientists, developers, AI and machine learning engineers, and cybersecurity engineers). In 2020, we will continue to witness consolidation happen within our industry, as well as more partnerships strategically designed to transform CX.
Investment in Data Privacy and Security Increases and, In Turn, Affects the CX Industry
According to Risk Based Security (RBS) research published in the 2019 MidYear QuickView Data Breach Report, there were "more than 3,800 publicly disclosed breaches in the first six months of 2019 exposing an incredible 4.1 billion compromised records." Whether hackers took data from a corporate server, an insider stole customer information, or information was exposed on the company website, it is important brands have a plan ready to execute. In a breach situation, the top priority is to assemble a team of experts, including legal, information security, IT, operations, communications, investor relations, and most importantly – customer care. In 2020, take necessary steps to build out a plan that could help minimize any reputation damage in the event a breach occurs. A contact center team's ability to de-escalate anxiety and to lessen customers' fears will be crucial to reputation preservation efforts and, more importantly, rebuilding customer trust and loyalty. Partnering to focus on compliance, accurate reporting, and safeguarding customer data are going to be critical in 2020 and beyond.
Digital Transformation with Customer-First Thinking
In the past couple of years, we've witnessed many companies buying advanced technology based on all the benefits it can deliver. Information Technology (IT) and operations departments are too often implementing this software without collaborating with customer-facing teams, conducting meaningful pilot tests, or taking the time to fully understand the impacts that IT changes could have on the customer. An IT-first approach has taken hold, resulting in the trending of a fundamental problem – it's impossible to digitally transform CX without customer-first thinking. This means that companies on the cusp of IT change are not first asking the critical questions of – (1) what does the customer want and (2) how can technology help make that happen for them? It's obvious that IT-first approaches don't build customer trust or relationships, they usually hinder them. In 2020, the CX trend is thinking more about the human, human nature, and its relationship to the machine – and less about the machine and its relationship to the cost base.
To learn more about these CX trends and others, please register for our webinar featuring industry experts Chad McDaniel (Execs In The Know), Ivan Kotzev (Nelson Hall), Simon Dillsworth (Ember), and Graham Brown (HGS) on January 23rd, 2020 or listen to the recording on demand.

Lauren Kindzierski
VP of Consumer Engagement Solutions, HGS

James Waite
Head of Marketing Europe, HGS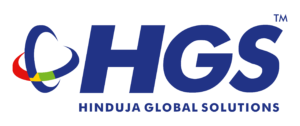 HGS is a global leader in BPO and optimizing the customer experience lifecycle by leveraging AI, automation, analytics, and digital to deliver transformational impact to clients. Learn More at www.teamhgs.com.