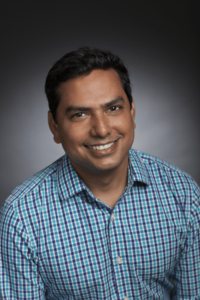 The following is a guest blog written by Abhay Prasad, Senior Director, Product Management, Self-Service, at Aspect. Learn more about Aspect by visiting their website.
Did you know your customers probably don't want to talk to you?
This is one of the surprising discoveries we made while conducting primary consumer research on customer service preferences across generational groups, including Millennials. Instead of talking to an agent, 70% of Americans would rather solve product and service issues themselves and 91% would use self-service if it were available. And the demand for self-service is growing. This year, 42% of survey respondents told us they would rather do just about anything else (like clean a toilet) than talk to customer service – a 27% increase over last year's survey results.
By tapping into consumer's preferences for self-service options, businesses stand to save millions of dollars in operational costs, but only when self-service is convenient, appealing and customer-focused. IVRs, which have been considered a mainstay of customer self-service for years, are designed more to keep customers from reaching an agent than to help them resolve their issue in an efficient manner. As a result, most customers who find themselves in an IVR will do their best to find their way out again.
There IS a better way to meet customers' self-service needs. In fact, we can think of at least eight better ways. Here are two of our favorites:
Caller Intent Prediction
Caller intent prediction can identify the customer profile and see transactional information associated with the account.  With this information, the IVR can predict the caller's question; making them feel recognized and known while also speeding up their interaction.  For example, a customer calling into a retailer could hear: "I see you have three orders in transit. Are you calling to track the shipping status on a package?" And only when the customer says no are they presented with the full IVR menu.
Experience Continuity
Our research also uncovered that 89% of customers are annoyed when they have to repeat themselves. This happens when a caller is knee-deep in an IVR menu and gets disconnected. Or when they reach a point in the IVR that absolutely needs live assistance and have to repeat all the information they put into the IVR to the agent.
With context continuity, your IVR would guide a consumer who calls back soon after getting disconnected into the spot where they left off: "Did you want to finish changing your telephone pin?" Or, it would ensure that relevant data entered in the IVR would be passed to an agent who can start the conversation — with "Let me help you finish this reservation." Instead of "How can I help you?"
In addition to caller intent prediction and experience continuity, there are no less than six more tactics that will transform IVR interactions into a rich self-service experience that helps reduce frustration, create a positive experience for your customers and save you money by driving up IVR retention rates. These and other modern IVR capabilities can help build customer loyalty.
To learn more about the other six tactics, join me on September 20th at 11:30 A.M. for my session at Customer Response Summit Austin, Where's the Love?  Get Your Customers to Adore Your IVR.