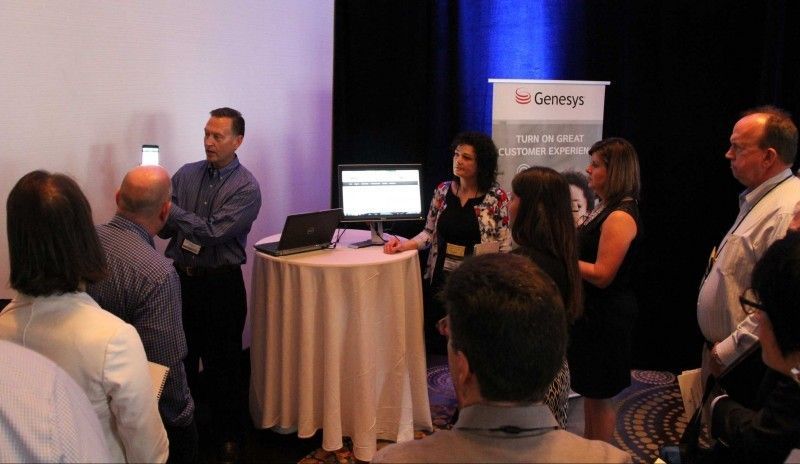 The following is a guest blog written by Ted Hunting, Senior Director, North America Marketing and Global Demand Generation, at Genesys. Learn more about Genesys by visiting their website.
To hear more about this topic and others like it, join us at Customer Response Summit Seattle, September 28-30th, 2015.
Gartner's CEO has proclaimed that Digital Business is Upon Us. Companies that think they are not digital businesses will be out of business and the companies that will win in this era of digital transformation are those companies that make the most of every business moment. What Gartner is proclaiming is key to every company in every industry is essentially "customer care for the connected consumer" – the key topic of the Customer Response Summit Seattle. It's also why I encourage customer care and CX leaders to attend what I have found in the past to be an extremely enlightening event, attended by smart, energized customer care executives and luminaries. From speakers, to networking, to innovative new ideas in the "Idea Lab", it will be a fun few days of learning and "eureka" moments.
As CX and contact center leaders in our companies, we are now squarely in a position to help our companies make the most of every business moment and create the connected customer. The business moment occurs via customers hitting web chat, social channels, webpages, IVRs, mobile apps, text messages, and of course good old fashioned phones and email. These business moments, which historically started with the phone, have now changed 180 degrees with digital being the first and preferred communication channels for today's connected consumer.
Companies like Uber and AirBnB have already started transforming the transportation and hospitality industries through new digital models, yet this is only the beginning of the larger transformations that will hit every industry, from financial services, to retail, to technology. Yet when I have asked CX leaders this year how many can see their entire customers journeys from webchat, to tweets, to IVR, to mobile, to even an in-store visit, 11% has been the highest number among leading companies, in cities across North America. We clearly have a huge gap when it comes to the connected consumer and creating great, seamless, omnichannel journeys. I see great progress, but I also see many companies failing to deliver.
Many companies talk about "omnichannel" but what is really offered as the norm are fragmented conversations, in siloed channels, versus continuous, unified conversations, across channels. Join me in the Idea Lab where we will share a glimpse of a NextGen Contact Center for the Digital Age. Two nextgen ideas will be shared: 1) Using Journey Dashboards with a true omnichannel view, across all channels, to power a great omnichanel customer journey. 2) Innovative new digital approaches for a nextgen customer experience – combining web, voice, mobile, and the Internet of Things.
Digital business and the connected consumer is upon us. For us in the CX industry it's a golden opportunity to help our companies win like never before. As a CX leader are you and your company ready to play? Or perhaps more importantly…are you ready to win? Come to Seattle and get in the game.