Around the world, businesses are facing increasingly tough economic headwinds. Whether you're a startup or an established leader, the economic conditions for the kind of success we've seen over the last decade are narrowing. And all this at a time when leaders are already struggling to build effective CX programs that drive loyalty. A recent Gartner report found that more than 70% of CX leaders struggle to design projects that increase customer loyalty and results. If you're ready to level up your CX for economic volatility, we're here to help. Read on to see best practices for reshaping your CX program (or starting your brand new one).
1. Don't Overthink or Overspend: Keep Your Focus on What Impacts Customer Loyalty
According to recent Gartner research, a reactive CX strategy focused on "fixing" customer experience issues, or even just refining them, does not lead to increased customer satisfaction rates. So, while you should still look at customer data and survey results, often what seems like a problem is actually negligible in the grand scheme of your customer's perception of your brand. Instead, focus on where it counts most – and where it can make the most impact.
According to Gartner, that focus is "innovating salient experiences linked to product experience… to achieve true differentiation."
In other words: updates and upgrades to the way your customers experience your product or service are most impactful when it comes to customer loyalty, accounting for over 36% of increase in loyalty. The bottom line is this: once the basics of your CX program are met, the real focus should be in CX initiatives that enhance the product experience, which will in turn strengthen customer loyalty.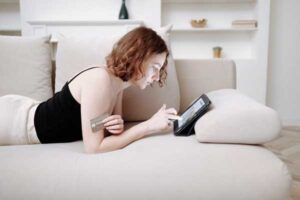 2. Reassess Your KPIs & Rebuild Your Journey Maps
When was the last time you assessed your North Star KPIs or rebuilt your customer journey maps? As consumer habits shift, you need to consistently be re-evaluating your measurement tools and benchmarks. Not only will this ensure you're meeting the needs of your customers, but it also generates efficiency in how you apply your CX resources.
For example: while you might have historically cracked down on AHT, new data may reveal that more personalized (and longer) interactions with your customers may drive higher levels of satisfaction. Making strategic training investments in this area will then generate higher ROI and better CSAT.
How old are your customer journey maps? Your customers are facing the same economic volatility you are, and the ways in which they engage with your brand – and their needs – may be shifting. As a critical first step to understanding your customers biggest needs and challenges, accurate customer journey (and friction) mapping is essential to triangulating your best-path CX strategy.
3. Get Smart About VoC and Business Intelligence
Capturing, understanding, and acting on customer sentiment is critical to properly understanding your customer journey, and where to focus your CX strategy.
Reignite Your Voice of Customer (VoC) and Survey Program: For a business to create a successful VoC program that actually tells them something valuable, you'll need consistent insights coming in through as many channels as possible in order to capture the most data, from the most customer types, at different junctures of their journeys with your brand. While you might already use questionnaires or surveys, consider adding additional elements to your VoC program to create a more robust feedback engine. Consider elements like:

SMS Surveys
5-Star Surveys
Social media monitoring
Text & Sentiment Analytics
Email surveys

Build Better Business Intelligence: Business Intelligence is one of the single most important investments you can make in your CX program – and right now, most of your competitors are probably lacking. That's why you can't afford to. In fact, 99% of contact centers don't think their data intelligence strategy currently meets business needs. By harnessing the power of BI and data analytics, you can see the actual breakpoints and pain points in your customer journey, and it's the only way to build a truly customer-centric program.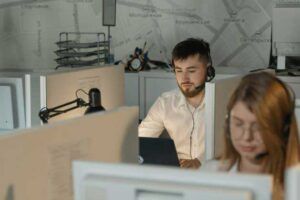 4. Empower The Employee Experience
The Great Resignation hasn't shown any signs of letting up in 2022 and CX programs will continue to contend with an ongoing war for the best talent in an industry already known for its battles with turnover and attrition. Not to mention, replacing a representative is costly. Gartner research puts the price tag at $14,113 per agent.
Largely, most organizations need to focus on engagement. Gartner research found that only one-third of contact center agents are engaged, and those who are not are 84% more likely to search for another job. A Gallup Poll showed that engagement could improve turnover rates in businesses up to 43%.
So why is engagement so low, and retention following suit? Consider the full employee experience:
Pay & Benefits: The desire to better their paychecks and benefits package, especially during a period of inflation, could be alluring to your agents. Consider if you are competitively compensating your contact center agents – raising pay and/or providing better agent benefits is likely cheaper than replacing them entirely if they leave.
Career Advancement: You are more likely to see CX agent retention improve when agents can see a career path in your contact center. CX leaders should consider prioritizing promoting from within. For example, create a portal for agents to apply for internal openings that is separate from the one you use for external hires.
Assist Technologies: Consider technology additions that will help to ramp your agents quickly, set them up for success, and keep tabs on contact center performance with consistent improvement over time, such as:

Training simulators that onboard new agents and upskill existing agents to learn new skills in simulated environments.
Personalized coaching technologies to seamlessly track, measure, and act on agent performance needs on an individualized basis and identify personalized KPIs and goals.
Gamification solutions that integrate real-time coaching and analytics with gamification and incentives have benefits for agents and supervisors alike. Agents are in it to win it, literally, when they are rewarded for their performance. Supervisors are armed with performance data and more engaged agents.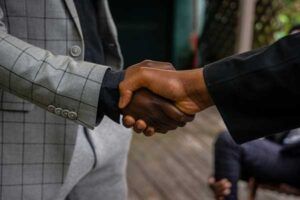 5. Re-evaluate Your BPO or CX Partner For Agility & Flexibility
If you're not sure whether your CX outsourcer is delivering the quality and results you need, think about what your new CX goals are, and who might be best poised to help you achieve them. Consider what technologies they have available, who their clients are and what industries they play in, and how their strategies, vision, and values align with your own. Here's our must-have list for any CX partnership:
Robust Digital and Omnichannel Support
The Makeup of Their Agent Workforce (Try to secure a team of digitally-native agents)
An elite selection of technology tools and offerings
How flexible a partner can be, and how ready they are to face the unexpected
The more secure and crisis-ready, the better
As the world shifts into increasing levels of uncertainty, it's vitally important to start building a CX strategy designed for volatility.  In times of economic uncertainty, sticking to a core focus around what success means to you (your KPIs), who your partners are, and how you're engaging your customers and employees, is a sure way to keep your program focused and ready to withstand any ups and downs ahead.
---
Guest blog post written by ibex. To learn more about this topic and others, visit our events page to check out upcoming events.