OUTSOURCING BRIEFING
A CANDID DISCUSSION ON OUTSOURCING STRATEGIES
FOR CUSTOMER EXPERIENCE
March 11, 2021
An Execs In The Know Virtual Event
OVERVIEW
With 2020 behind us, the path forward continues to include inspection, evaluation, and continuous improvement of outsourcing strategies. Together we can learn and share trends, experiences, solutions, and opportunities in the name of innovation and improved customer experiences. Join us for our Outsourcing Briefing on March 11, 2021 (8:30 – AM PST – 11:00 AM PST / 11:30 AM EST – 2:00 PM EST), along with 20-30 of your peers for a highly interactive session. You will experience the power of the experience and knowledge of our expert panelists and our CX leadership community. This Briefing features Kim Nelson from Microsoft. Kim will be joined by leaders from several of our expert partners to address all your pressing topics.
Don't miss out on these powerful discussions.
Meet The Hosts
Kim and Chad will lead the discussion to cover the topics at hand.
Kim Nelson

WW Support Leader, Delivery Partner Management Customer Experience & SuccessMicrosoft

Chad McDaniel

PresidentExecs In The Know
OUTSOURCING TOPICS
Looking to optimize your outsourcing strategy within your organization? Join us alongside our panel of outsourcing experts and your leadership peers for 2.5 hours of can't-miss learning, sharing, networking, and engagement to drive innovation in CX, leveraging outsourcing best practices. We will address the biggest topics trending in our community through outsourcing topics sourced directly from registered attendees in advance.
Some possible discussion topics of the day could include:
The future role of technology in outsourcing
Technology advancement for monitoring performance
Improving quality with outsourcing
Quality and the agent
Coaching agent behaviors versus metrics to provide a better customer experience
And much more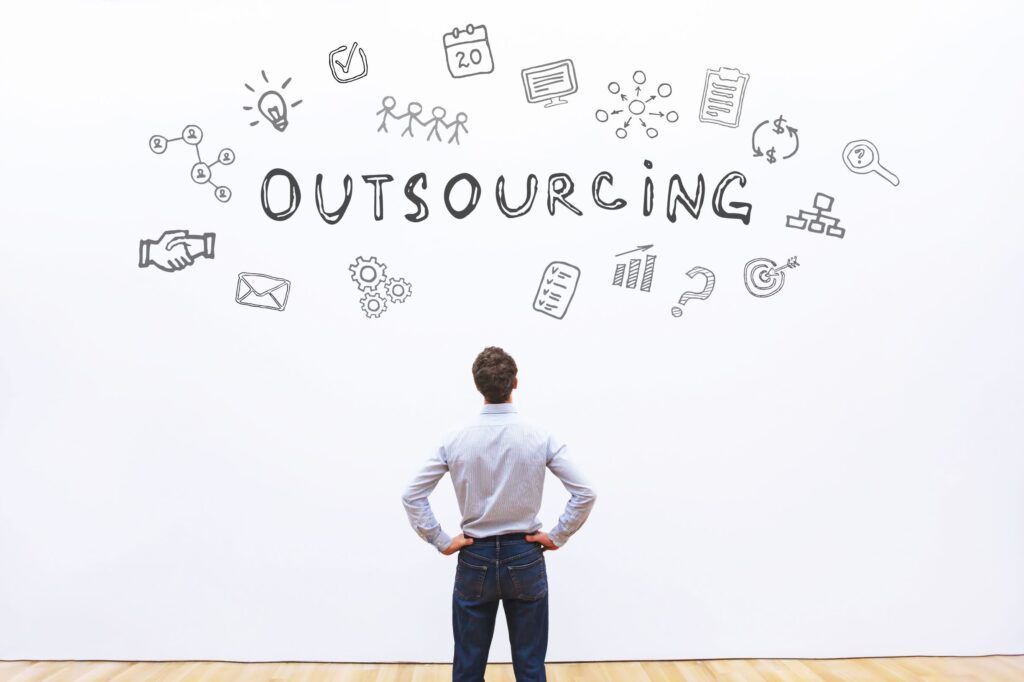 The Panel
Along with Kim Nelson from Microsoft, the Panel will share their breadth and depth of insights.
Chris DeLambo

SVP Business Development & Channel PartnershipsHGS

Eric Petersen

Vice President Business DevelopmentInspiro

Julie Casteel

Chief Strategic Officer and CMO ibex

Matt Wheatley

SVP of Customer Experience24-7 Intouch
8:30 – AM EST – 11:00 AM PST / 11:30 AM EST – 2:00 PM EST
When you register, provide your top three most pressing challenges and/or opportunities for discussion and your input will help influence the discussion. This will be a 2.5-hour deep-dive conversation to help inspire your innovation and give you insights to propel your strategies.

Don't miss this powerful solution-focused event full of learning and sharing.

WHO SHOULD ATTEND

Attendees should include corporate executives who are focused on the operational strategy and execution of customer care. This will include those who are currently using or considering using Outsourcing in their CX strategy.

Vendor attendance to this event is limited to the participating panelists and a guest. If you are a vendor (provider of CX services/solution), please contact info@execsintheknow.com to learn how to participate in the upcoming events.

registration is closed

By registering/submitting this form, I agree to receive communications from Execs In The Know, LLC. (Data Administrator). I can withdraw my consent at any time. The data will be processed until the consent is withdrawn. The administrator processes data following the privacy policy. I have the right to access, rectify, delete, or limit the processing of the data, the right to object, the right to submit a complaint to the supervisory authority or transfer the data. In addition, I agree to have my contact information, including email, passed on to the participating partners/sponsors (ibex, inspire, HGS, Liveops, and 24-7 Intouch) for the purpose of marketing emails and follow-up based on my interests.
We use cookies to personalize your experience on our website. By using our website, you agree to our use of cookies.
View Privacy Policy