Understanding your customers is critical, especially right now when change is constant, so Execs In The Know brings you CustomerCONNECT. With rapidly changing customer expectations, needs, and behaviors, CustomerCONNECT will help you explore the many facets of staying connected with your customers.
Powerful 1-Day CX Leadership Event

Informative 30-Minute Thought Leadership Sessions

Innovative 15-Minute Demos

Engaging 45-Minute Coffee Talk Sessions
Lisa Oswald

Senior Vice President of Customer Service

Becky Ploeger

Global Head Hilton Reservations & Customer Care

Bit Rambusch

Vice President, eServices & Knowledge Management
Elena Loucaidou

Director of Player Relations

Angie Pizzuti

Vice President & Chief Customer Officer Customer
Listen. Evaluate. Improve.
Now more than ever, it is important for brands to gather customer feedback, evaluate, and adapt your service models and approach to CX. If you are exploring ways to collect data, connect with your customers, and implement digital change, then we invite you to be part of this important conversation.
This event is packed with timely, education-rich, quick-hit content. Now all on-demand, you can conveniently attend 30-minute Keynotes and Thought Leadership Sessions, join 15-minute Solution Showcase Demos, hear from corporate brand leaders, and gather the information you need to make well-informed decisions.
Topics Covered During CustomerCONNECT
Customer Expectations & Cost Implication – Striking a Balance

Empathy – The Need to Go Off-Script

Agents – Your Sentiment Scorekeepers

Changing Customer Expectations

Digital Adoption Transformation

Best Practices for Connecting with Your Customers

Survey Program Design

Operationalizing Customer Feedback

And More
In addition to a packed agenda with timely and relevant topics, you won't want to miss this powerful content.
Impactful Case Studies

Impactful case studies from proven CX brand leaders

Powerful Perspectives

10 Powerful perspectives on real-world solutions

Innovative Demos

A solution showcase of quick-hit demos

Actionable Information

Outcome-based focus providing meaningful takeaways
Attendees should include CX executives that are focused on the operational strategy and execution of customer care. This will include those who are focused on building agility and fine-tuning their Voice of the Customer (VoC) and/or Voice of the Employee (VoE) programs.
What to Expect at CustomerCONNECT
You might be listening but are hearing what your customers are saying? Now is the time reevaluate your once proven VoC programs to adjust and connect on a whole new level.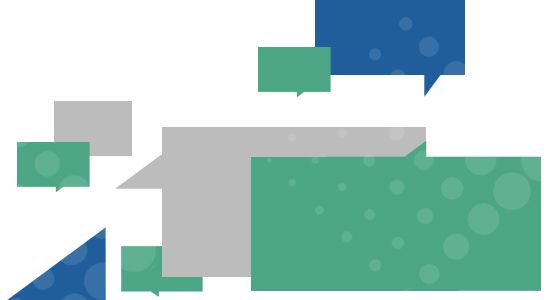 Hear from proven Corporate Brand Leaders armed with experiences and insight to share

Gain perspectives from across the industries on a myriad of topics from Subject Matter Expert Solution Partners

Collect timely information to evaluate current strategies and examine new alternatives

Experience a convenient and content-rich online event, with an opportunity to gain real-time feedback and access content on-demand

Interact with speakers in a live Q&A panel discussion and collaborate in an exclusive corporate-only discussion in our KIA Online Community