A relentless focus on exceeding customer experience (CX) is the founding principle behind everything CX leaders do.
However, keeping pace with customer expectations and motivations is its own unique experience, and both have shifted considerably over the past year. That's why right now is the perfect time to dive into all that Customer Response Summit (CRS) has to offer.
Kicking off on March 1, 2023, we're taking CRS to Austin, Texas, to explore "Creating Moments That Matter" with our global community of CX leaders.
So, why does attending CRS matter more than you think? By being part of the Summit, you'll:
1. Lean in and Learn from Practitioners on the Podium
Gain valuable insights from CX leaders at the highest levels (EVPs, VPs, Global Directors, etc.) representing some of the most prominent corporate brands, including keynotes from St. Jude Children's Research Hospital, Nationwide, Marriott International, and Turo.
2. Stay Ahead of the Customer Experience Curve
Witness the power of collaboration and conversations needed to advance the industry.
You can browse our Speakers, Featured Sessions, and the Agenda at a Glance to plan your Summit schedule based on your interests and job function. Customizing your learnings is central to CRS. It's our aim to create dynamic experiences for every attendee — and that means something different to everyone. Participants will walk away with plenty of practical takeaways to bring back to their organizations and teams.
The agenda is continuing to expand, so be sure and check back frequently.
3. Expand Your Network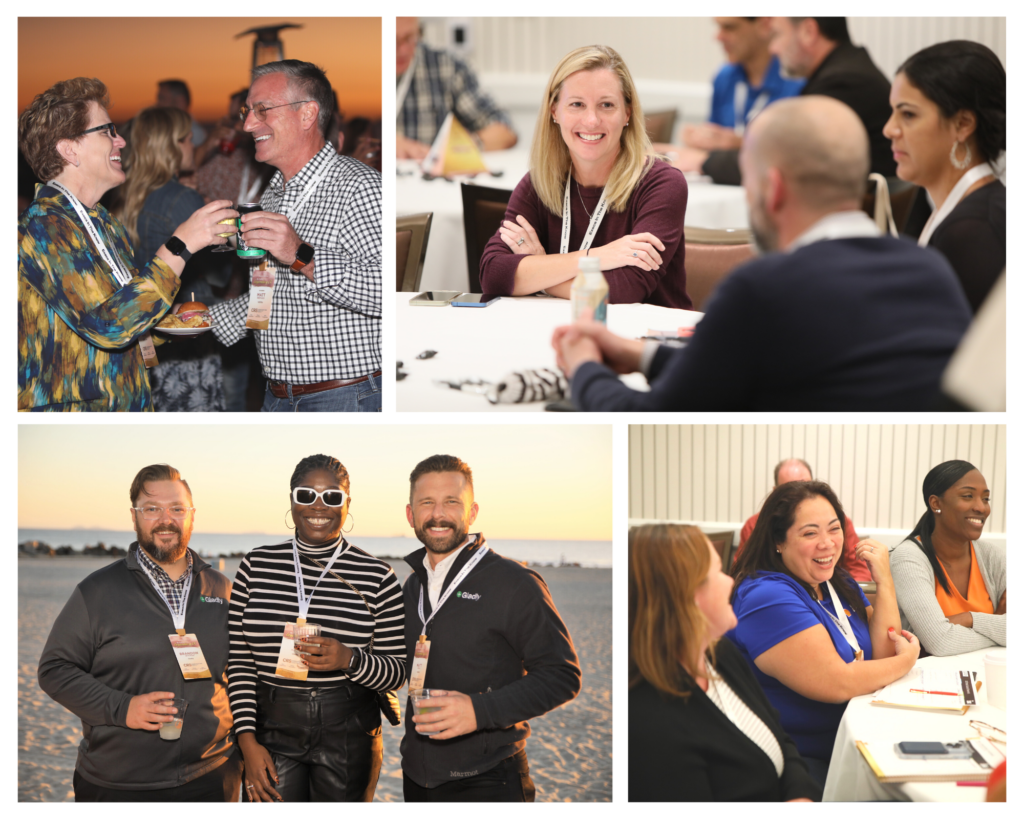 Experience an environment where inclusive networking is prioritized in an agenda that is packed with moments for connecting personally and professionally with your CX leadership peers.
4. Prepare for the Future
Take time to reflect and examine the possibilities of CX as it relates to leadership, people, purpose, processes, and technologies. We'll be deep diving into important topics for today and for the future.
5. Our Collective Goal
At CRS, there are ample opportunities to move toward our collective goal of Creating Moments That Matter along the customer journey. These three days will be packed with the tools, knowledge, and connections to help you make those moments happen.
CRS Austin will provide attendees with a variety of Pre-Conference Sessions, a Tech Forum, Workshops, impactful Keynotes and Panel Discussions, networking opportunities, and other touchpoints designed to give you the tools, understanding, and actionable insights to meet customers where they are.
Register today and meet us in the "Live Music Capital of the World!"
---
OUR NEXT EVENT IS CLOSER THAN YOU MIGHT THINK
Can't make it to CRS Austin? Join us in Nashville, Tennessee, September 20-23 at the Grand Hyatt Nashville! Registration coming soon.