There's plenty of evidence to suggest that customer experience (CX) plays a significant role in business growth. Recent studies tell us that price and product are no longer enough to win customers over, that experience is the number-one differentiator for today's brands, and that one bad experience is all it takes to lose a customer for good. 
But when it comes to proving the value of your CX team and program, generalized stats and industry reports aren't going to cut it. As a CX leader, you need to confidently show leadership that your team and CX program are operating on the basis of smart, informed strategy — and that you have the results to prove it. Using a data-driven approach to inform your strategy is how brands today are staying competitive.
In this post, we'll explain what it means to have a data-driven CX program and how you can use data to drive better outcomes for your customers.
Why Every CX Leader Needs a Data-Driven Mindset
Once upon a time, before 6.5 billion people had smartphones in their pockets, customer service and support were more of an art than a science. Agents had to get by on good old-fashioned communication skills, a dash of intuition, and a fair bit of luck.
But today, with readily available tech powered by AI and big data, companies can deliver faster, easier, and more personalized experiences than ever. Now if you want to drive CX forward in your organization and stay ahead of the competition, a data-driven CX program is essential. In fact, research by McKinsey shows that data-driven organizations are 23 times more likely to acquire customers, six times as likely to retain customers, and 19 times as likely to be profitable as a result.
By tapping into experience data, you can build a better understanding of your customer that allows you to:
Design, deliver, and continually refine a journey that leaves customers satisfied (personalized, fast, friendly, and low-effort)

Improve the agent experience by making it easier and more enjoyable for them to do their jobs well

Identify opportunities to automate and streamline contact center operations, saving the business time and money

Get the results your senior leaders care about
Without actionable insights based on experience data, CX leaders struggle to make the right decisions. Rather than delivering strategic and proactive CX that minimizes friction in the first place, you can wind up playing defense, spending more time putting out fires than guiding customers to success. When you have the right data, on the other hand, it's easy to make evidence-based decisions that guide customers' behaviors and decisions in the right direction.
Obstacles to Being More Data-Driven
Chances are, you already have access to vast amounts of customer data and you know you need to play a more active role in shaping your customers' journeys. For many organizations, there are a few common issues standing in the way of being more data-driven:
Siloed data:

It's tough to get a complete picture of your customer because enterprise and experience data are siloed across marketing, sales, customer support, and more.

Outdated technology:

If you're like 55% of firms surveyed by

IBM

, tech is a limiting factor when it comes to personalizing the experience. Perhaps you don't have the data collection, management, analysis, or automation tools to execute on your vision. 

Translating data to insights:

You may be sitting on a treasure trove of valuable customer data. But you have no way to turn that raw information into actionable insights that drive results.
If you're facing any of these challenges, implementing a more data-driven approach can feel like an uphill battle. The good news? More organizations are realizing the value of investing in great CX. For 60% of CEOs, delivering better customer experiences is one of their highest priorities over the next several years, according to IBM.
If you're ready to start tackling some of these challenges and enhancing the value of your CX program with data, here are the steps you need to take.
The scale, timeline, and approach you take to implement a data-driven CX program is as unique as your team and customers. For many organizations, it makes sense to start small, identifying key areas where pointed data insights can lead to quick and demonstrable wins.
For the full step-by-step process on developing an effective data-driven CX strategy, read the full post here.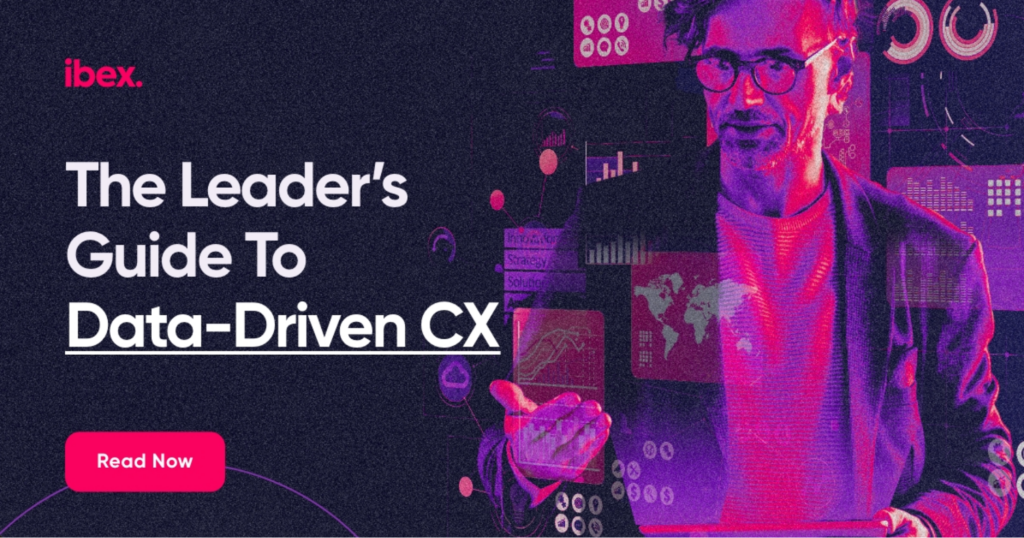 ---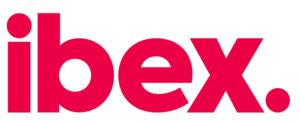 Guest blog post written by ibex.
To learn more about this topic and others, visit the events page to check out all of our upcoming events.