Shannon Patterson, SVP of Customer Engagement Centers at Marriott International, took center stage at Customer Response Summit (CRS) in Austin to address what it means to engage associates and how that translates to seamless guest experiences, happier customers, and brand loyalty.
There's a good chance you've stayed at a Marriott hotel. Marriott is the world's largest hospitality company, with a powerful portfolio of 8,000+ hotels in 139 countries. It is also consistently voted one of the world's top employers. Eighty-eight percent of employees say it's a great place to work compared to 57% of employees at a typical U.S.-based company.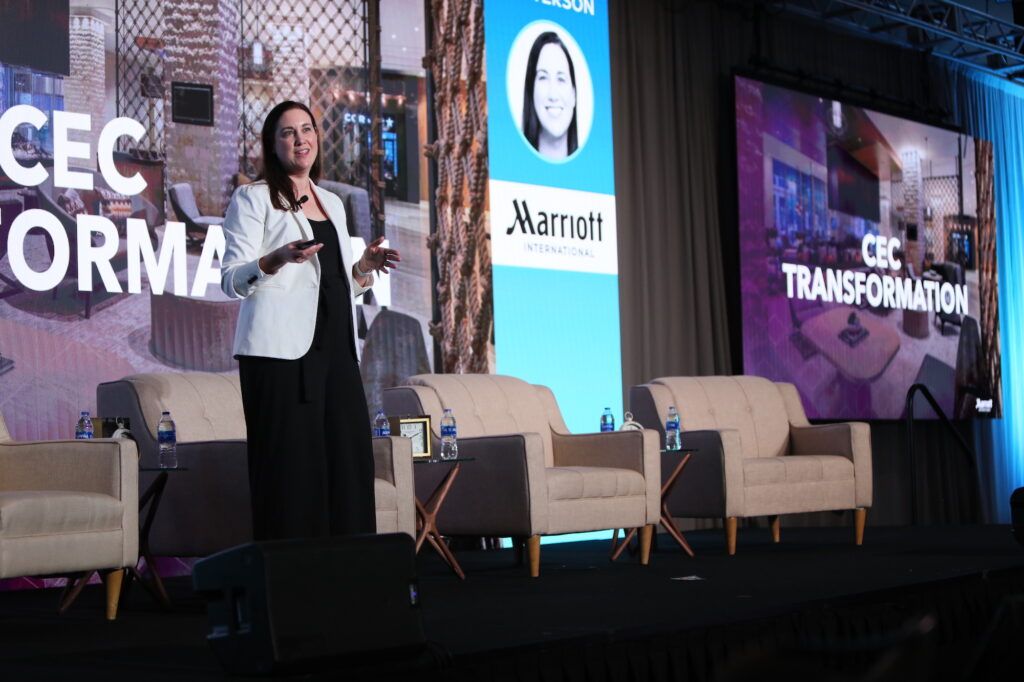 With 20 contact centers, 6,500 associates, 18 languages spoken, and 46 million contacts, throughout its growth, the brand has remained steadfast in its mission to put its people first.
Here's the thing: Companies don't deliver customer experiences — people do. More specifically, the employees do.
"Success comes down to the people who wear the badges," Shannon explained during her keynote. These words echo what founder J. Willard Marriott said, "Take care of your associates and they'll take care of your customers." It's a deeply held belief that remains the cornerstone of the company's culture today.
"Last year, we hired 5,000 associates. We train our associates to take care of the customer but in the end, they take care of each other," she added.
When thinking about what your associates truly want, perhaps it's time to take a different approach to look for those moments that matter and follow Marriott International's model of practicing employee hospitality.
5 Things You Can Learn from Marriott International About Taking Care of Employees
1. Make everyone feel part of the culture.
2. Align employees around your brand's purpose and core business objectives.
3. Embrace change.
4. Improve the hiring process from beginning to end. Fill the funnel, simplify the application process, revisit wages and benefits, and enhance the new hire experience program to get people excited and energized to come back.
5. Take a people-first approach to service. Treat your employees exactly how you want them to treat customers.
Leaders are pulled in every direction by every aspect of a business but are especially called upon to improve employee engagement. By focusing heavily on the employee experience and CEC transformation, Marriott has continued to maintain its status as a brand that customers love.
A big thank you to Shannon for joining Execs In The Know in Austin and sharing her thought leadership with our community of CX leaders.
You can learn more about Marriott International and its unparalleled collection of brands here.
---
Next stop for Customer Response Summit (CRS) – Nashville, Tennessee. Registration is now open!
Located downtown, a short walk from Nashville's nightlife, The Grand Hyatt Nashville will host our event with its classic Southern hospitality. This artistic community where everyone has a voice will be the perfect setting for our sharing community of customer experience (CX) leaders.
Once again, our CX leadership community will be put in the spotlight, bringing extraordinary ideas and insights to the stage. There will be no shortage of meaningful leadership networking opportunities, relevant CX topics, or fun and upscale shared moments.
We hope to see you September 20-23, 2023, at CRS Nashville!