Today, 'business as usual' is no longer a concept we can rely on. Now more than ever, companies are having to quickly adapt to ever-changing business protocols and break through insurmountable barriers like stay-at-home orders to stay ahead of the competition. And that competition is fierce, as only the most nimble and innovative businesses survive and will thrive in this 'new normal.'
The phone call has emerged as the critical channel for communication. Voice engagement is unparalleled due to its speed, return on investment, and most importantly the trust factor that comes from communication directly from a business or organization. However, the rise of the robocall, and the many scams that popped up in relation, has trained people to mistrust many phone calls – especially from numbers they do not know. The current pandemic also has provided opportunities for scammers to prey on people during this uncertain time, and consequently, connection rates continue to drop. In fact, Hiya found that there was over an 850% surge in stimulus check phone scams since March due to the pandemic.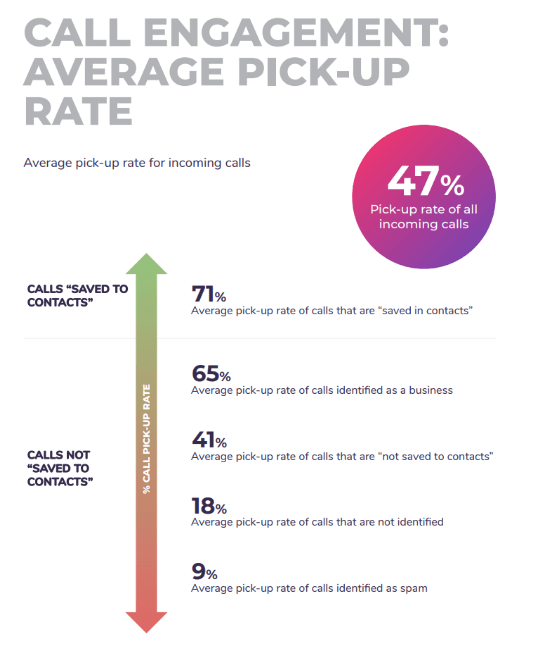 Some businesses are meeting the issues of the moment by optimizing voice engagement with customers, improving their overall customer experience, and generating greater ROI for their contact centers. Below are a few steps Hiya recommends to improve their business communications and stay ahead of competitors. I will also be expanding on these tips further at the Exec In The Know CustomerCONNECT event on August 11. Hope to "see" you there!
Reduce the odds your outbound calls appear as spam — Businesses that manage their calling reputation get better results. Protect the reputation of your numbers by proactively monitoring how many times a number is blocked or reported, and understand how to prevent numbers from being marked as spam.
Increase the speed and quality of your customer service — You have built a trusted relationship with your customers. The key is continuing to build on that trust through excellent customer service experiences. When customers recognize your name and brand on their phone, they are exponentially more likely to answer, helping you deliver higher quality and more timely customer service.
Access important call analytics — Enterprise call centers measure every aspect of their business and are, by nature, metrics-driven. Understanding how the levers of call identity and reputation management affect these metrics is critical to make more data-driven decisions and optimize your outbound calls.
It's important for businesses to gain a clearer picture of the current outbound call environment and evaluate solutions to deploy immediately that will produce near-term results. Hiya Connect provides enterprises intelligence and increased influence over the performance of their voice calls. Hiya's modern SaaS application increases answer rates by as much as double, decreases the cost to connect, drives faster lead conversion, and greater customer satisfaction. To learn more, visit hiya.com/connect.
Guest post written by: Julianne Maila, Senior Product Marketing Manager, Hiya, Inc.
Join Julianne's session, Staying Ahead of the Game: Building Trust Before the Call Even Begins, at CustomerCONNECT, August 11th at 3:45 PM – 4:30 PM (EDT).