As of May 2021, there was a record-high 9 million open jobs in the U.S. Despite that fact, employers across the country are searching for ways to find qualified candidates for open requisitions. Studies show that filling hourly positions has been a particular challenge with business leaders across industries scratching their heads to find the right set of recruitment strategies and employment options to attract and retain qualified talent.
While the labor shortage has affected every industry, one role that has fared relatively well during the labor shortage is that of the work-from-home (WFH) customer service agent. WFH contact center roles are nothing new, but the pandemic contributed to many organizations shifting more of their workers to this construct by necessity. Many Execs In The Know community members were early leaders in identifying barriers to successfully hiring for these roles. Within that framework, the most successful organizations were those that started thinking differently about the ways they recruit and retain top talent.
Perfecting the work-at-home contact center model
According to Gartner research, 70% of customer service and support agents prefer to work at home. That same research shows that these employees wish to continue working from home in some capacity once the pandemic is long over. This is in line with surveyed service leaders who believe that WFH is decidedly here to stay. In fact, 81% of service leaders believe that 30-50% of their workforce will primarily be WFH in 2023.
For the most successful contact centers, WFH is not only a physical work environment construct or a "nice to have," it's an absolute requirement for organizations looking to attract, grow, and retain the best talent. In fact, this type of work gives organizations real power to make an impact on employee satisfaction, attrition levels, and career advancement for associates, while also achieving the contact center's other ultimate goal of providing superior customer service.
As we think about the future of WFH and how organizations can be most effective, there is no better place to insert the decades-old wisdom of focusing on people, process, and technology — all of which will be pivotal for any organization that wants to survive in this experience-dependent world.
What that means in practice is not only taking care of your people with proper onboarding, training, and ongoing support, but also enabling them with the most effective processes and technology to succeed. Let's briefly break down each of the three core elements: 
Engaging employees
A blended model of telework and in-office work expands an organization's labor pool globally. But to engage the best talent, organizations also must reimagine their workforce and workplace models. This requires digitization of core functions and processes, as well as a focus on employee care throughout the talent lifecycle, including:
Sourcing and recruiting: Savvy organizations are using technology to target both passive and active candidates — such as implementing RPA and AI-enabled administrative processes to increase the hiring speed of quality candidates and create more personalized interactions. They're embracing social media and a variety of recruitment channels to uncover and engage with a diverse pool of candidates and promote their employer's value propositions.
Onboarding: Particularly during an employee's first 90 days, focused training is crucial to ensuring a smooth and productive experience. In a WFH model, tools such as workflow checklists, interactive online experiences, and video content are particularly important to increasing employee engagement.
Ongoing training: It's important for contact center agents to have access to training and helpful information embedded in the work they do. Leveraging tools such as Walk Me, and augmented and virtual reality helps bring these interactive experiences to life. At Conduent, our Learning Services team is an exclusive partner of Apply Synergies, the founder of the 5 moments of need It's an approach that ensures the right tools are available at every stage of the employee journey and that the various stages of learning and performance most effectively support employees' needs.
Supporting health and wellness: Organizations can support the wellbeing of their WFH associates through live and AI-enabled health navigation and advocacy. This includes things like Employee Assistance Plans, 1-to-1 health advocates, online wellness tools, educational webinars, and AI-based symptom tracking and triage tools.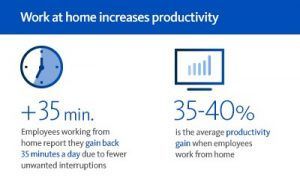 Building the right processes
For today's call centers, another key to success for both WFH and brick-and-mortar roles is making the connection between employee experience and customer experience, and then employing the tools, methodologies, and cultural elements that will ultimately drive success. In our experience, that equates to taking a "human-centered" approach to contact center design and operation.
Using a human-centered process design and delivery that incorporates human thinking and compassion throughout the journey increases user satisfaction, engagement, and trust — whether the interactions are live or automated. Human-centered design enables organizations to clarify or reframe the real issues at hand, and it puts the human — who traditionally has been at the endpoint of a transaction — first. Organizations that pay attention to design and the way consumers interact with their products and services earn loyalty and see their respect for human needs reflected in the bottom line.
All this may sound academic, but practically speaking — there are lots of ways to measure the impact of human-centricity, both internally and externally. At Conduent, we use analytics and data insights as part of the equation, including leveraging sensitivity analysis to boost learning among our own customer service agents.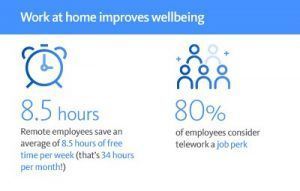 Adopting the right technologies

Having the right technology infrastructure in place is fundamental to the successful contact center. But in a WFH model, in particular, technology requirements are often different and require a more strategic approach to implementation. Organizations with a mindset of continuous innovation and improvement are in the best possible position to build the most effective WAH infrastructure for both customer service delivery and employee satisfaction and success.
During the pandemic, Conduent increased its use of analytics (including sentiment analysis) to evaluate customer satisfaction (CSAT) drivers and opportunities to reduce customer complaints. Through that process, we were able to identify 35% more agents in need of additional on-the-job training. Ninety-four percent of those identified were recommended to receive soft skills coaching, which allowed us to upskill our staff and ensure they were applying the right levels of empathy and compassion to live interactions during this critical time. This strategic use of analytics has helped to elevate our contact center operations in two important ways:
Optimized agent performance: AI-based call analytics paired with natural language processing provides valuable insights on agent and call-level metrics, helping to evaluate markers such as over talk, silence, call length, and caller sentiment.
Increased ability to anticipate and resolve customer issues: Using analytics to categorize critical situations, we're now better able to proactively plan automated workflows that route inquiries to the appropriate person or specialized team.
For WAH operations to be successful, organizations must also keep a keen eye on mitigating risks such as fraud risk, security risk, and risks to employee safety. Employing a balance of cloud vs. enterprise infrastructure is one of the best steps you can take to minimize security risks. At Conduent, we're also using sophisticated speech and language detection tools that diagnose sentiment analysis and help reduce the risk of fraud.
Successful organizations have also built or implemented various custom smartphone applications to help ensure that employees stay healthy — whether they're WFH, in the office, or in a hybrid model. At Conduent, we used our proprietary virtual assistant technology to develop a custom return to workplace app that associates used each day to assess and self-report their own fitness to work. Data from our custom application helped us keep track of thousands of employees daily from our various locations, with data readily accessible to managers via our integrated HR system. The data could also be used for contact tracing.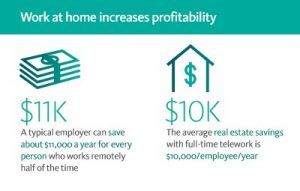 Keeping the momentum going
Work at home is a powerful concept that experts predict will continue in much greater frequency than before the pandemic. More of our own clients have embraced this model and the opportunities it provides for enhanced employee satisfaction, flexible and efficient service constructs, and reduced costs.
Though WFH is not a new concept in the contact center space, the sudden shift to WFH during the pandemic gave many in the industry the opportunity to evaluate the people, processes, and technologies they have in place, and make strategic changes that will carry them forward. To keep the momentum going, organizations must retain that same agile mindset that was invigorated during the pandemic, and build partnerships that allow them to grow and flex as the WFH landscape continues to evolve.
Statistics used in charts are from:
Global Workplace Analytics. Global Work-from-Home Experience Survey. April 2020.
Airtasker. Survey on Benefits of Working from Home. March 2020.
……………………………….
Furthermore, if you are a CX practitioner at a corporate brand, consider joining the conversation on Know It All (KIA) online community. Crowdsource and connect with your CX peers in a collaborative, non-competitive environment — a totally free service from Execs In The Know.
Guest post written by:
Hugo Felipe Godoy, Vice President LACAR Region, Customer Experience Management at Conduent.