The world has never been more reliant on digital channels, often self-served. But how can brands humanize and delight, regardless of how digitized the journey becomes for customers and employees? What role do personalization and conversational commerce play, and how can brands meaningfully connect with customers across the digital landscape?
Here are nuggets of CX wisdom from the recently concluded panel discussion on "Delighting Across the Digital Experience (DX)" at the Customer Response Summit (CRS) held from March 1-3, 2023, in Austin, Texas. Key CX leaders included Carlos Castano (Microsoft), Bit Rambusch (Philips), and Monte Tomasino (Dell Technologies).
Top executives shared views and reflections from their experiences. Discussions hovered upon how brands can deliver personalization across multiple yet intersecting personas, bringing EX along on the transformation journey and the need for a common architecture.
Here's the crux of the discussions.
Personalization Drives Better Outcomes
Personalization matters more than ever, and the business value of getting it right cannot be overstated. These days, consumers don't just want personalization; they "demand" it.
CX wisdom #1 is that when it comes to personalization, we don't forget that the development aspect does not interfere with the delivery side, according to Tomasino. Organizations need to rationalize around a common architecture and those personalization capabilities.
Personalization drives performance and better outcomes. It is especially effective at driving repeat engagement and loyalty over time. B2B2C enterprises that excel in personalization have a unique approach. Instead of perceiving personalization as a mere marketing or analytics issue, they regard it as an opportunity that spans the entire organization. Moreover, these companies do not concentrate solely on immediate benefits; they search for long-term growth drivers and prioritize CLV (customer lifetime value).
CX wisdom #2 is about simplifying processes around a common architecture, which is incredibly important. According to Rambush, with a common architecture, you'll create conflicts within those channels. We tend to get siloed in approaching common ways of working together and governing to drive efficiencies. Think about the customer lifecycle holistically as it relates to managing the lifetime value of that customer.
As consumers demand more from customer support organizations, brands should focus on frictionless customer journeys impacting CX.
CX wisdom #3 is that a well-designed, efficient architecture with the customer in mind will translate into a great customer experience. According to Castano, any brand that's been in business for 30+ years may still have legacy applications in place. Simplify processes and workflows to simplify the delivery experience.
Role of EX in Personalization Strategies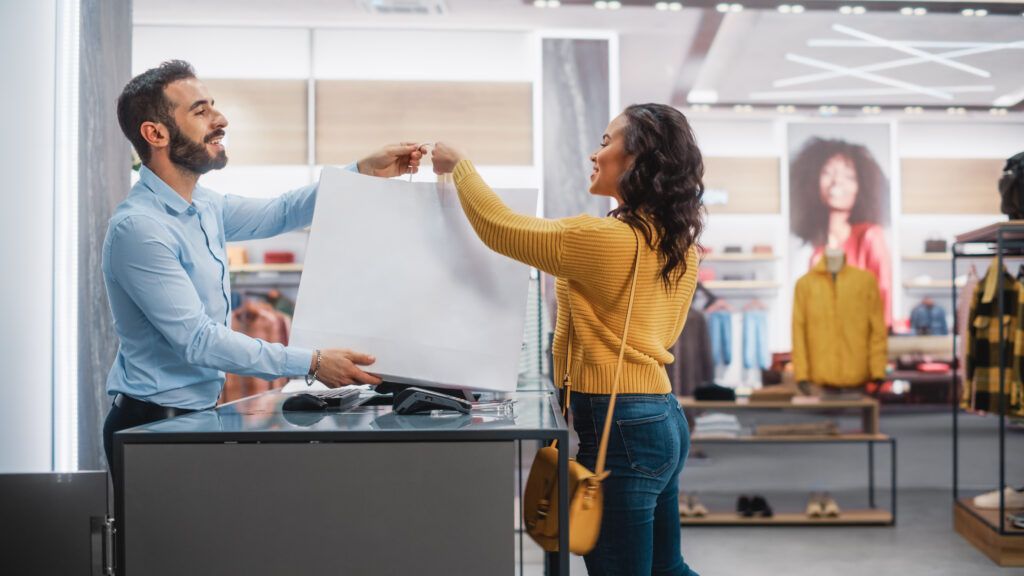 The Employee Experience (EX) plays a crucial role in the success of a company's customer personalization strategies. Engaged, motivated, and valued support agents are more likely to deliver personalized experiences that exceed customer expectations.
CX wisdom #4 is being deliberate about the culture we create across the organization. According to Tomasino, you must model behavior and bring employees along on the transformation journey. Make curriculum and certification available to high-aptitude employees. "From a partner perspective, if you want them to be partners, you need to treat them that way. How can you balance what your employees or partners are trying to achieve versus what your brand is trying to achieve?"
Brands should take the feedback and then implement feedback from employees and partners. CX leaders need to know their customers and employees; they need to stay tuned to evolving needs in the market and personalize offerings on the front end. They need to tie this back into the customer support function on the back end.
CX wisdom #5 is to make the employee experience of support professionals as easy as possible to satisfy customers. Castino asks, "How do we remove the barriers so that customers never have to call in?"
Bringing It Home
Now, more than ever, customers are tuned toward personalized and targeted digital experiences catering to their needs and preferences. They are quick to switch to competing brands if demands are unmet. Companies surpassing customer expectations have a higher chance of succeeding, whereas those that fail, risk losing their customers and market share. The end-to-end (E2E) customer journey, from the first encounter to the purchase, follow-up assistance, and continuous engagement, is now table stakes and is crucial in establishing trust, loyalty, and advocacy.
---
Guest post written by Sid Victor, Head of Support Services at Movate.
To learn more about this topic and others, visit the events page to check out all of our upcoming events.